Young Thug is raising a lot of eyebrows in the hip hop community again.
The Atlanta trap rapper posted a photo of himself and rapper Rich Homie Quan on Instagram and some of his fans are asking for an explanation.
SEE ALSO: Young Thug Came Out, First Gay Thug Trap Rapper [VIDEO]
"Me and my hubbie!!! @richhomiequan 4life udigg," Young Thug captioned the photo.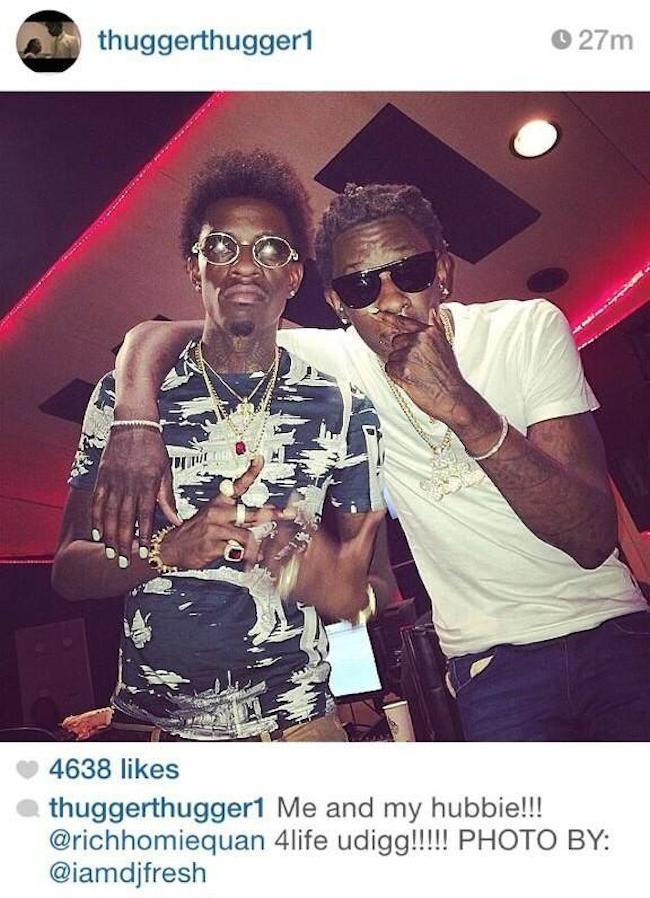 The photo and caption sparked a lot of backlash on Instagram on Twitter with some fans saying Young Thug is a gay rapper.
Why Is it everybody Young Thug take a picture with he make it seem like they go together??

— djfrosty.com (@djfrosty) August 26, 2014
I'm still tripping over that Young Thug pic..I wish one of my homies would put a pic of us on IG & in the caption he call me "hubbie" smh

— Kenny_wayne (@Kenny_Wayne24) August 27, 2014
https://twitter.com/LuhAsia/statuses/504382880299376640
This tweet was retweeted alomost 3000 times.
Rich Homie Quan when he logged on Instagram and saw Young Thug caption.. pic.twitter.com/MiNC4YJ4ot

— ???????????????????? (@RaymondJohns126) August 26, 2014