Queens rapper Nicki Minaj has mended fences with rapper Soulja Boy and also defended J. Cole after the SODMG rapper insulted the "Middle Child" rapper following an interview with Lil Yachty.
According to Minaj, Soulja Boy misinterpreted J. Cole's comments made on the It's A Safe Place podcast with Lil Yachty and Mitch Gone Mad. According to J. Cole, when Soulja Boy was just coming out, he was not initially a fan of the Crank That rapper as he was a fan of rappers like Pop Smoke, Nas, and other more 'conscious' creators.
However, he said that his friends were playing various new rappers like Lil John, but he said he felt "conflicted" partying to the new music from the artists and felt he had "fake morals" and was living a "double life."
"When Soulja Boy came out I don't know how this happened but I had a realization…" he said rapping the single and calling it a classic now. He added that he was a "hater" and "hating and know you like this sh*t" and he would "front" on Soulja Boy.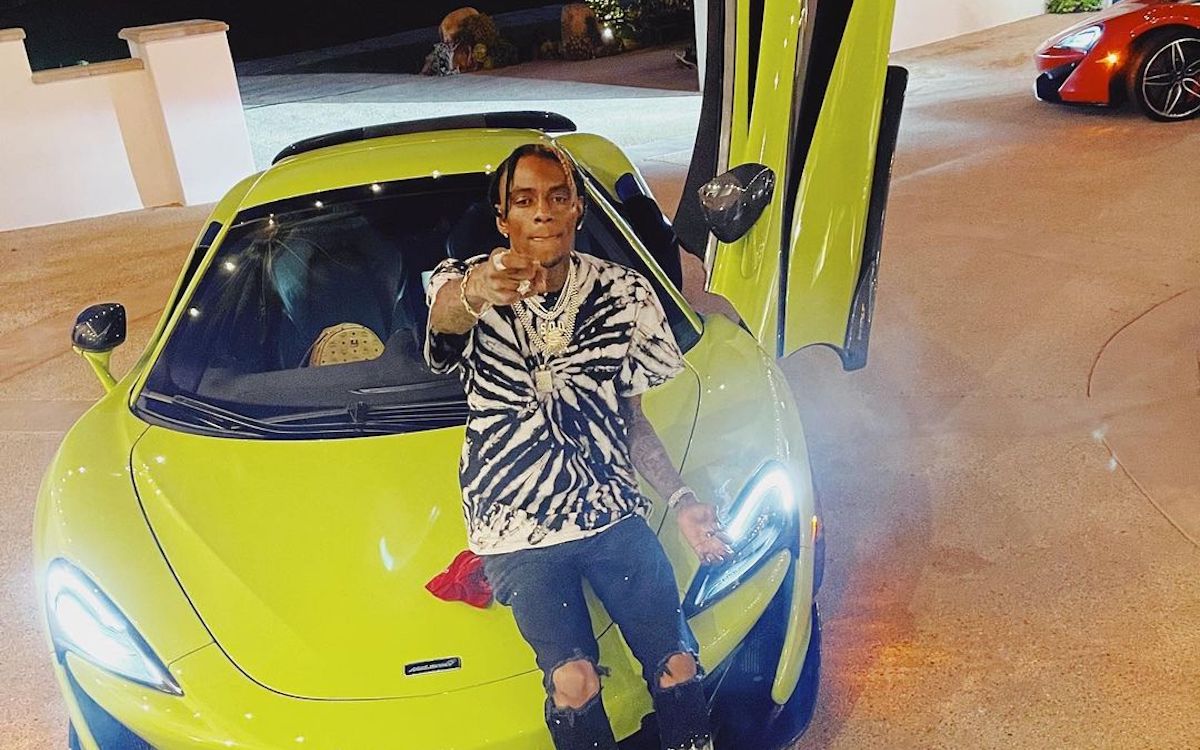 J. Cole said that he had to learn to realize that artists Soulja Boy were talented, and he went from a "hater to an appreciator," which made him "become a better artist," Soulja said in a video on Monday.
The comments did not sit well with Soulja Boy, who is largely credited for his innovative idea to incorporate social media into his hop music. The artiste lashed out at J.Cole on Monday night again.
While on Instagram with Nicki Minaj, Soulja Boy went off on the Dreamville rapper, reminding him that he earned his first No. 1 hit thanks to Drake earlier this year.
"You said you was giving me my props, but I heard what I heard. You ain't never wrote and produced your No. 1 record. I did that when I was 16. Drake just gave you your first No. 1 this year. That ain't even a solo record, you own the song as a feature You should not speak on me no type of way, period!" the rapper said.
Minaj also chimed in and defended J. Cole as she explained that the rapper's comments were misinterpreted.
"He had to keep it real with himself and admit that people like you are what was really keeping the wave going and bringing the energy and some people…he didn't want to say that to certain people or admit that. He basically gave you props like 'yo, people like you….So what the f**k you when you misinterpreted it and now you sitting here doing the most again," Minaj said.
Soulja Boy conceded that Nicki's arguments make sense, adding, "Nicki said I heard it wrong, but I heard what I heard."
Nicki Minaj also added, "He don't even strike me as that type of person why would he all of a sudden come out and say that?"
J. Cole has not reacted to the beef, but Soulja Boy's comments were pretty nasty as he disrespected the rapper's look, calling him "dirty" and making fun of his appearance.
Soulja Boy has since issued an apology to J. Cole and credit Nicki Minaj for pointing out to him that the North Carolina rapper was praising him rather than dissing him.
"Nicki just told me I took what he said wrong," Soulja wrote in a tweet. And that he was showing love. So I'm gonna let it go. My bad y'all I really thought dude was hating on me."
In another tweet he added, "My bad dawg. @JColeNC sorry for the confusion. keep doing your shit we from two different worlds. I stand on what I stand on, it's hard coming from where I did man. I dealt with a lot of hate my whole career so it was just messed to think it would come from you."
In the meantime, Nicki also apologized to Soulja Boy for not having him perform alongside her 2023 VMAs performance. Soulja Boy also seemed to have a beef with MTV, noting that he was never called by MTV to perform "Itty Bitty Piggy," but Minaj explained that the song was decided on at the last minute, so everything was impromptu.
"Anything you do we support," he said while telling MTV to call his phone.