Chrisean Rock and Lil Mabu's "Mr. Take Ya B*tch" has soared to the top of the TikTok Billboard Top 50 songs this week. The song reached No. 1 on Friday amid Rock's latest sit down with Jason Lee this week.
Rock is a viral sensation, and despite her shenanigans on reality TV and on social media, it seems her fans are sticking to her as her interview with Lee quickly racked up more than 2 million views in less than 48 hours, and her song also climbs several charts simultaneously.
The Baddies reality star and the young rapper/producer linked up in October to release the song, which sees Chrisean seriously dissing the father of her son and ex-boyfriend amid the ongoing drama over their breakup and co-parenting.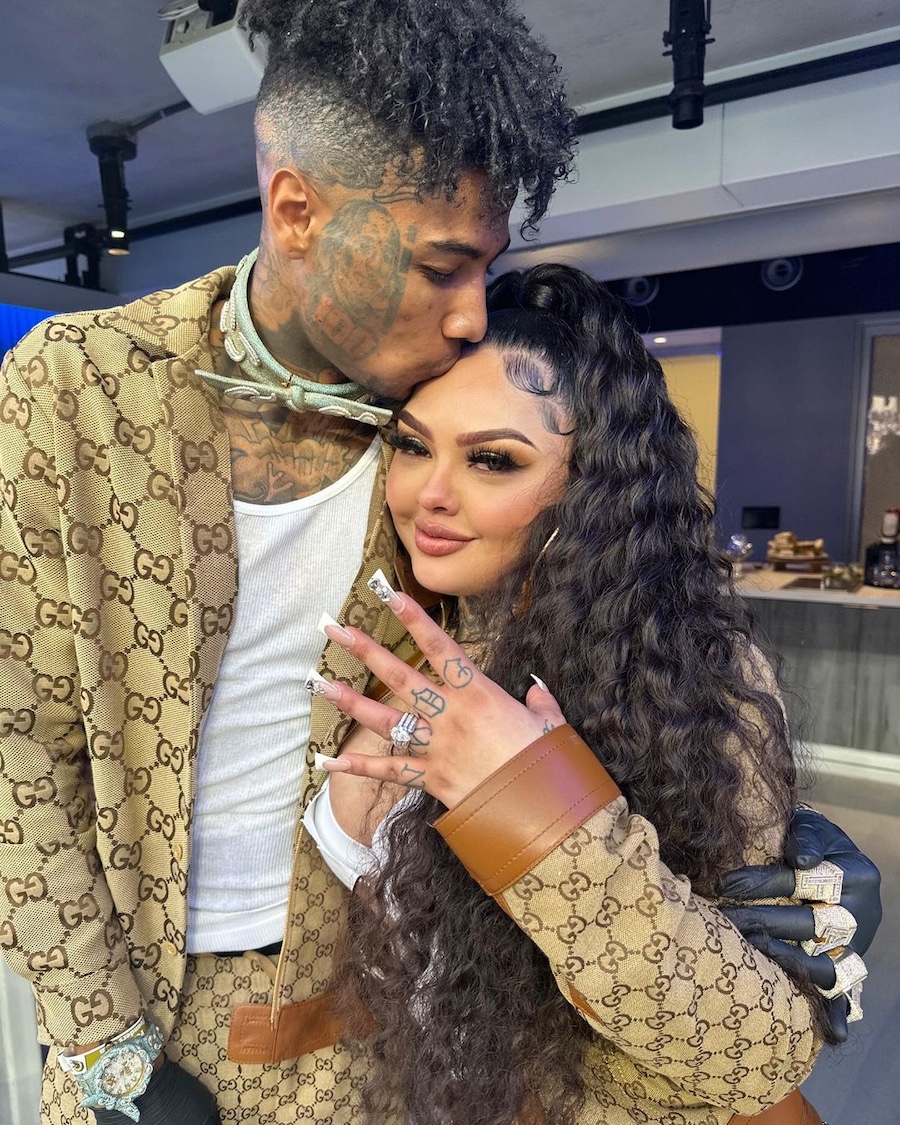 In weeks since, Chrisean Rock has been vague about whether she and Lil Mabu are dating as she recently said she "wanted to keep it private" before speaking on whether she is trolling with Lil Mabu or they are dating.
In any case, the duo has found music success together as their song jumped to the No. 1 spot on the TikTok Billboard Chart after debuting at 58 on October 28 and then slowly climbing to No. 33 the following week.
The song's popularity received new life as Chrisean and Blueface engaged in a new beef on Thursday. She exposed the rapper for sleeping with her in Miami on Halloween night despite being engaged to Jaidyn Alexis.
As for Chrisean's nemesis, Jaidyn Alexis' song "Barbie" has been on the TikTok Billboard chart since it was released a month ago and remains in the top 10. The song has steadily held a place on the chart as many use the sounds for TikTok videos, including celebrities like Shenseea, Jayda Cheaves, Ari Fletcher, Kalii, and more.
Both Chrisean Rock and Jaidyn Alexis are getting their first taste of Billboard success since this is the first time they are featured on any Billboard chart. Blueface also claimed credit for the success of both songs even though he was only directly involved in the creation of Alexis' single.