Ex-communicated Love & Hip Hop Atlanta cast member Erica Mena says she was shocked by Spice's comments about her son as she officially breaks her silence on the fracas that led to her being fired for racist remarks to Spice.
Mena has lost many brand deals, including having another filming gig canceled after she referred to fellow cast member and Jamaican artiste Spice as a "blue monkey." The nasty racist comment led to much backlash for her and resulted in the LHH franchise letting her go after the episode aired.
In a new interview with YouTuber Carlos King, Mena spins the narrative that she was shocked by Spice's behavior because of the lack of care for her child, given that she worried for Spice's children's well-being when the singer was reportedly in a coma in the Dominican Republic following complications from a BBL surgery.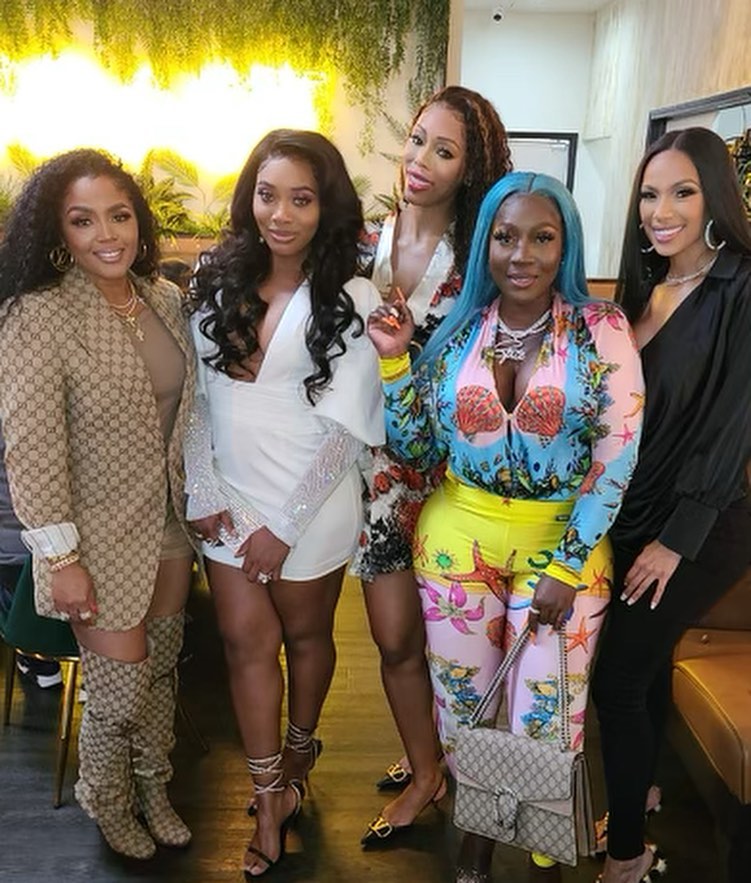 Addressing the moment she referred to Spice using the racist slur, Erica Mena says she immediately recognized the blunder she made. This is an about-turn from her previous comments, doubling down on the explosive remarks and even defending it.
"In that moment when she mentioned my son I was so f**king thrown off because just months prior when I found out about her and her situation?" she questioned. "You know what was the first thing I thought about? Do you want to guess?"
As she becomes emotional, Erica Mena's voice changes, and she appears to cry but manages to hold back her tears.
"Her kids. God forbid something happens to her – her kids," she said while crying. "That's something I think about for my own. So it is so f**king mean that here's this woman that's attacking me for the same things that we [have] in common…"
Erica Mena didn't expect fallout to be so bad over 'Monkey' comment
Later on in the interview, she seems to lay blame on Love & Hip Hop for airing the episode and then firing her rather than dealing with the issue then and there.
"When it happened, I know that I f**ked up, that day, and when I was filming months and months ago, I was just like I knew this day was coming but I didn't expect it to be this bad," Mena said. "And that's OK. What's not ok is how if this was as bad as the network [made it], as it is, why wasn't I let go a long time ago."
Spice previously accused Erica Mena of being uncaring and upset that her then-husband Safaree was concerned for Spice. The "So Mi Like It" artiste previously shared that Safaree revealed that Mena was angry that he appeared more upset about Spice's medical condition rather than concerned about the fact that they were divorcing.
Spice had planned to confront Erica about her comments to Safaree on the day the two engaged in a nasty back and forth when Mena used the racial slur.
Meanwhile, Love and Hip Hop fans reacted to Erica's comments. "Still no ACCOUNTABILITY. Girl, bye," one fan said. "Stop giving her a platform. She needs to educate herself, anti-Black rhetoric/racism is not ok," another fan said.