Erica Mena says she has cut off Sierra Gates for being "weird" about Safaree making a sexual advance on her and not letting her know.
Gates and Mena were close friends on and off Love and Hip Hop: Atlanta, but the two fell out after Sierra revealed that Safaree (who was already divorced from Erica) had romantically approached her. However, Sierra did not tell Erica right away, and the Tubi actress says she and Sierra will never be friends again because she doesn't trust nor believe Sierra.
"I will never hear from Sierra again and I personally made sure of that," Erica replied while on the Carlos King YouTube show.
She continued, "Sierra just because she is weird. You can't claim you're my friend and go out the way you did. Because you literally took 20 days just to tell me that my ex-husband was trying to get at you," she added.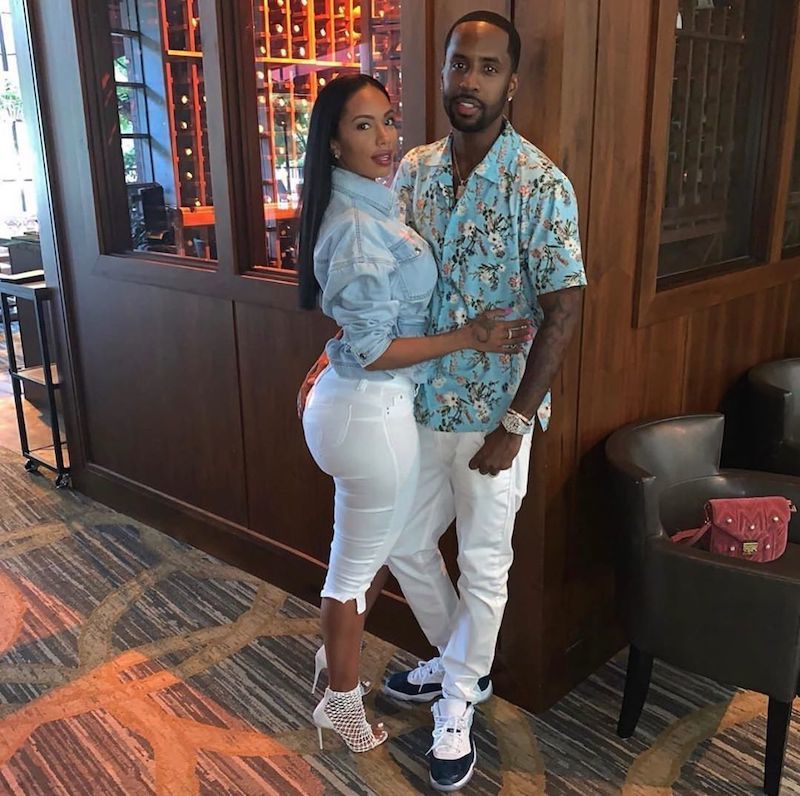 Erica Mena seemingly added that she thinks Sierra Gates "contemplated" taking up Safaree's offer, "which is why she didn't tell me right off of it."
The two women were close, and Sierra Gates even defended Erica Mena during the melee with Spice, leading to the Jamaican artist confronting Sierra in the Bahamas to fight her for taking Mena's side. However, Mena says she doesn't trust her former castmate and friend.
"If you are really my friend and my ex-husband (Safaree) tries to get at you, are you not going to pick up the f***ing the call the same moment it happens – like 'yo get your baby daddy'? You definitely had some other motives," Mena said.
Erica Mena also said she didn't like Sierra going Live to say to the world that they were no longer friends, and her action then "legitimized that you're guilty."
Sierra previously said that many people never believed her after she revealed that Safaree came onto her, but her husband and Bambi were her witnesses.
Sierra also responded to Erica's comments, blasting her and also addressing her claims that she wanted Safaree.
"Girl bye literally! You're just mad cause I spoke up and said you was wrong for calling Spice a black [monkey] & made the monkey sounds! You always had a complex about your lighter skin don't make me tell it," Sierra commented under a post of Erica by the Neighborhood Talk.
She added, "I was always on your ass cause I loved you! Bye and again nobody don't want no ticking time bomb a** safari, we literally watched you go from 160 pounds to 99 & we had to nurture you back to life when he cheated on you I didn't want to break your heart again!"
In the meantime, Sierra also shared that Erica used her "light skin privilege" when she and Santana's boyfriend, Zell Swag, were locked up recently in Atlanta.
However, Zell Swag did not want to be a part of the back and forth between Mena and Gates, writing in comments, "See how I get in it."