Upcoming artiste Jaidyn Alexis doesn't seem bothered by reports that Blueface was spotted getting comfy with an unknown woman on Friday.
The Porters-to-be appear in a state of post-engagement bliss despite Blueface's ex-girlfriend and baby momma Chrisean Rock claiming that the two were still intimate up to days after the engagement.
Chrisean Rock also released a video of her secretly recording Blueface as if to catch him admitting to them being together. However, the rapper rejected Rock, telling her they were not involved and that's not something that's going to happen.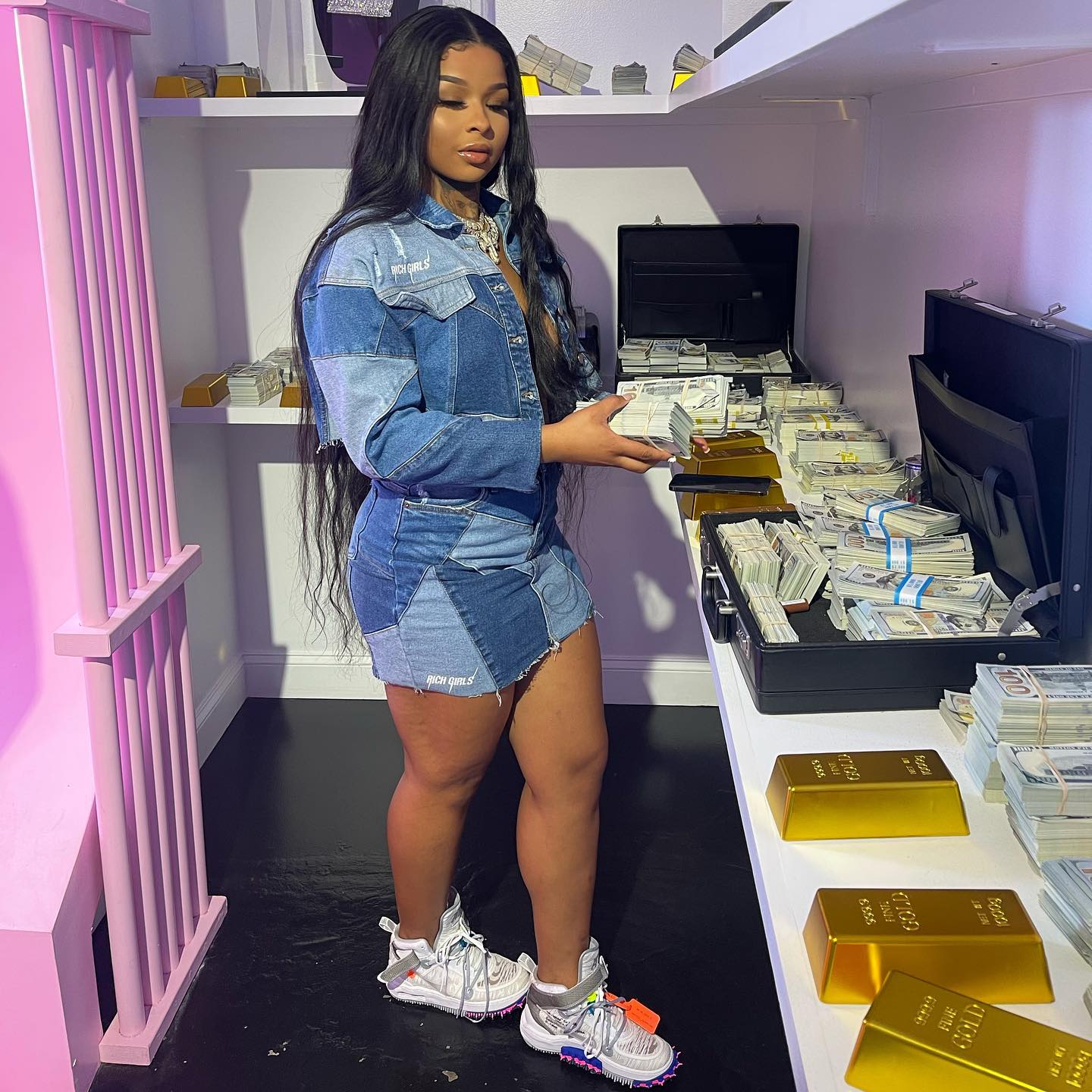 On Twitter, Blueface called Rock delusional. "I've never seen a female more delusional record me on the fone literally telling you I don't f**k with you stop talking about me on live," Blueface wrote in a now-deleted tweet. "That's literally how I talk to her every time no sweet sh*t no none like how do I get this young lady off my d***," he added.
Blueface also said in another tweet, "Stop talking about me cuz like w** this gotta be harassment at this point."
Chrisean Rock also posted several tweets around 5 am, reminding Blueface that she loved him. Still, Rock continues to pain a different picture in the eyes of her fans on X, saying that the "Thotiana" rapper is hurting because she is now dating Lil Mabu and that he is not happy in his relationship with Jaidyn Alexis despite proposing to her.
At the end of Saturday, both Blueface and Jaidyn popped out, where they disregarded the video of him with another woman. "Tell them you ain't going nowhere," Blueface says after kissing Jaidyn's face.
However, Jaidyn corrects him- "Shut up, you ain't going nowhere. It's my d*ck, it's my d*ck," she says as they both laugh, and Blueface kisses her.