Yung Bleu denies that he body slammed his baby mother during a dispute over the custody of their son, 10-year-old Corbin.
News of the singer's arrest surfaced on Thursday, with reports that he was arrested by Sheriffs from Hall County, Georgia, for attacking the mother of his first child during a domestic dispute. Yung Bleu, whose real name is Jeremy Biddle, also known as Bleu Vandross, is married to Tiemeria Biddle, with whom he shares three children, all under four years old.
He shares his oldest child, Corbin, with his ex-girlfriend Shunna Phillips. According to the celebrity publication, Bleu and his baby mother are at odds over custody of his son, and the matter got out of hand on October 15, leading to police responding to a 911 call that she was attacked by Bleu.
The Hall County Sheriff's Office is quoted by TMZ as saying that deputies, on arriving at the home, were told by Phillips that Bleu arrived at her residence unannounced and said he intended to take his son with him.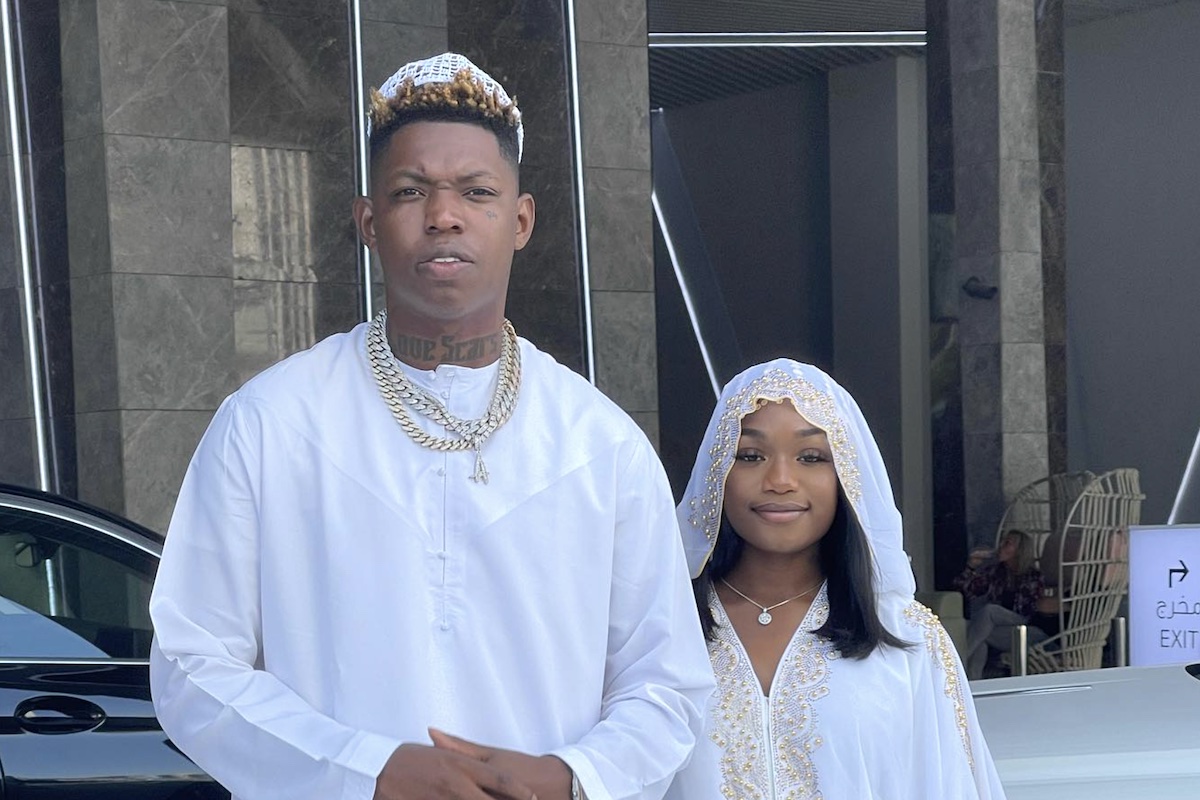 The two got into a heated argument when Blue allegedly violently lifted her and slammed her into the ground, causing her to suffer injuries to her right arm and hip. Bleu took the child and then returned to her home with their son before departing. It's unclear if the pair has a custody order in place. As for Phillips, she refused medical attention by EMS.
Bleu later turned himself over to the Sheriff's Office on Sunday morning, and he was charged with misdemeanor battery and booked into jail. However, he was released on a $2400 bond a few days later.
As news of the assault spread on Thursday night, the artist said he "cherished women and was completely innocent," as he listed his many musical achievements.
"Lol the storm coming. I'm About to turn in this last album before 100% own all my music catalogue. . Just built my own 2 million dollar facility & started my own recording Marketing distribution, media and film company! all under one umbrella, Moon Boy University. So y'all no the storm coming. the FAKE NEWS, the slander. Ima keep going towards the end goal I got bigger goals than music! Music was just my first step. I only did it to cope with my emotions. 100 million in the next 5 years! Doing something more important than myself. The plan unfolding. I did everything I said I would," he began a lengthy statement on Instagram.
He continued, "l'm off this internet thing but I will take the time to tell all my ladies that may be a fan of bleu. I cherish women and I'm completely innocent. Just no this about to be one of toughest times fan of mines because ima about to go into another bracket as an OWNER and entrepreneur and people hate and you no! THEY. Hate that."