Sexyy Red has revealed that she is expecting as she revealed her pregnant stomach on Saturday night.
The St. Louis rapper showed off what appears to be a growing baby bump on Saturday night. "Team boy or team girl," she wrote on Instagram while tagging fellow artiste SZA. In the photos, the rapper is seen wearing a black jumpsuit that has a plunging neckline that bares her stomach past her navel.
In photos, she is seen cupping her belly, and in another, SZA is seen kneeling and gesturing at the belly. It's unclear if the rapper is trolling as she posts another photo of her eating and captions it, "Fat ma."
However, fans seemed on the fence about the pregnancy announcement with some folks thinking it's a distraction for some bad press she has been getting recently. "She gotta be trolling, ain't no way because she said her man was locked up behind bars," one fan wrote. Another said, "Girl ik you lying stomach was just flat asl. That's why you was always hungry you gave us a clue Chile how did we miss it."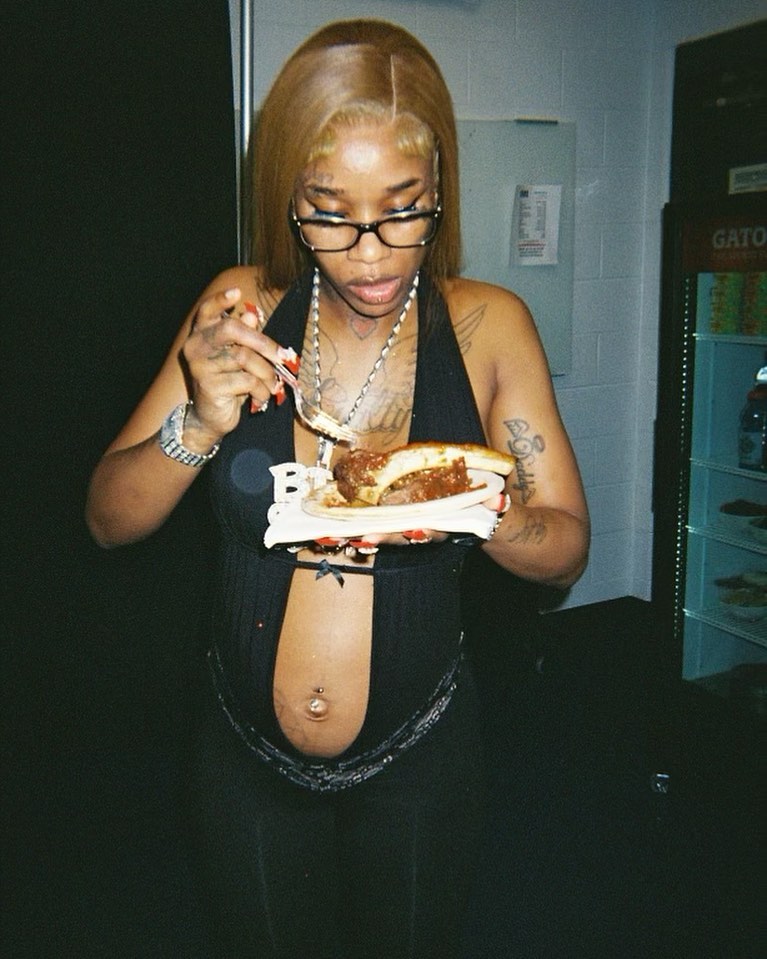 The 25-year-old rapper has not confirmed or denied whether she is pregnant, but her photos do come at a curious time as she was criticized for her New York performance. The rapper was seen wearing blue shorts and a bra top while performing. The video has gone viral after some thought that Vivica Fox shaded Sexyy Redd by liking the video, which criticized her appearance.
In the meantime, Sexyy Redd is already a mother who was born in 2020 for her ex Chuckie. Some of her fans questioned who is the rapper's latest baby daddy, while others asked if it was the same person she was seen with on Instagram Stories recently. More than a week ago, the rapper's IG stories were infiltrated with intimate videos of her and an unknown man.
Sexyy Red later apologized for the video, noting that she did not share the video but didn't offer more information about the situation.