Valiant is clapping back at criticisms about a lackluster performance at his first US show. The dancehall deejay drops off a new song, "Beer & Salt," in which he takes aim at Popcaan, Teejay, and even some vloggers.
Fada Dipo has been on a roll in the dancehall music space since scoring his "Dunce Cheque" breakout hit last year. He has so far made good on his promise to keep his foot on the gas with dozens of singles released this year and several big performances locally and overseas.
On a few occasions, Valiant took time to send messages to his haters on social media while dropping some occasional gems for his fans. Popcaan is one of his usual targets after he and the Unruly Boss fell out of grace a while back, but who knew he and Teejay also had some issues? On Wednesday (October 11, 2023), the St. Thomas native released the track "Beer & Salt," which immediately sent fans into a frenzy, not just because of the antics in the music video but also some eyebrow-raising lines.
Valiant first order of business was to take a jab at Teejay, which came as a surprise to dancehall fans since the two artists had no prior feud. Nevertheless, fans quickly put two and two together when they realized the song was produced by DJ Mac, who recently had a beef with Teejay over the hit song "Drift." Mac also makes a cameo in the video, which is even more telling.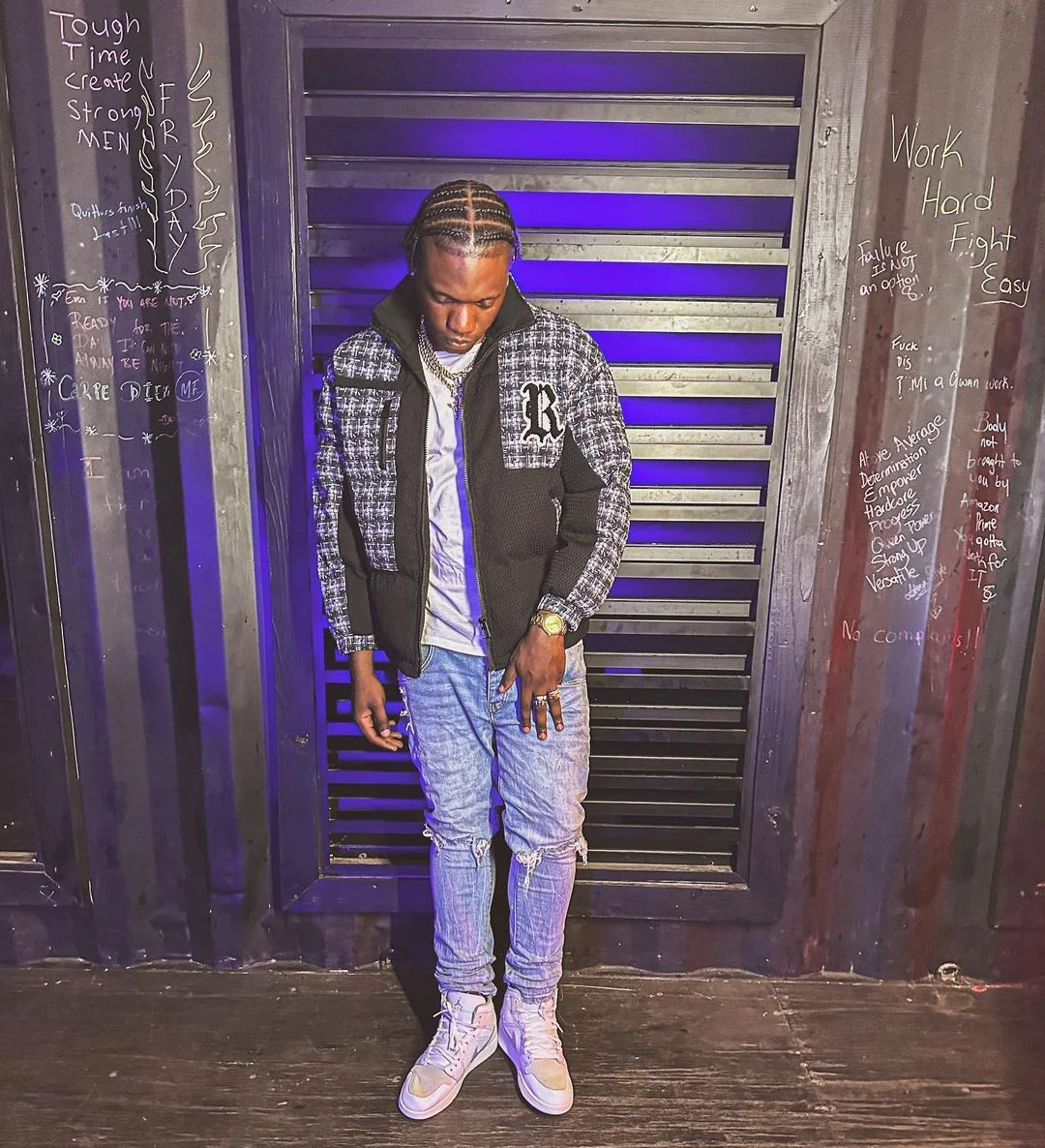 Urban Islandz reported in July that Teejay and DJ Mac started feuding over ownership rights to the song "Drift." Addressing the issue on IG Live, Teejay says that Mac did not produce the song and credits Panda for the record.
In his defense, DJ Mac shared his version of what happened behind the scenes, saying, "It's a case where him [Teejay] call me, gave me the song and say, 'bro, mi want yuh fi run wid this song, mi a give you this song, do whatever you want fi do."
DJ Mac also shared voice notes from Teejay to back up his argument. Nevertheless, "Drift" became one of the biggest dancehall songs this year, helping skyrocket the Montego Bay singjay into the American mainstream music market.
In his song, Valiant used that escapade to take a jab at Teejay. "Mac dem a link when dem cyaah fine a hit song. Mix up mi devn involve," Valiant sings. We should also point out that Valiant and DJ Mac are both aligned with Romeich Entertainment.
Fada Dipo then addressed some recent criticisms from some vloggers about his performance in Miami. The deejay was criticized after clips started circulating, seemingly showcasing his lackluster performance at his first show in the United States at Tipsy Miami. The music video begins with a clip of Valiant watching footage of the performance while in a somber mood.
It seems the crowd wasn't feeling his performance, and he alluded to it in the song when he sings, "Today me a go through a rough patch/ Fly and get waan rough start (so me brush it off)/ Stay far from beer and nuff salt."
His most direct shot came when he sings, "Some a dem vlogger yah hungry nuf f*** and nah live no life/ Nah show no homage to nobody weh a hold me back/ Not only that, and if a badness just talk mek mi load the strap."
Valiant accused Popcaan of trying to hold back his career by not giving him any exposure while he was a member of the Unruly Camp. Popcaan denied the claim when he shared an old clip of himself and other Unruly members on Onstage, including Valiant. Still, the young deejay stands firm with his argument, resulting in both sides occasionally taking subliminal shots at each other on social media and now in songs.