Teejay is claiming victory in his lyrical war with Byron Messia.
It's been almost a week since the Uptop Boss released his second diss song, "Unwanted," and the "Talibans" deejay has yet to respond to it, leaving some fans to think that the lyrical feud is over. While Prince Swanny was also hit by Teejay, he also didn't respond to the track. It remains unclear if Messia and Swanny have any plans to engage the Montego Bay singjay lyrically or squash the entire feud.
For his part, Teejay claims victory, telling his supporters that he is back to focusing on getting to the money. In a post on his Instagram Story, the singjay said, "Man them a report mi page ya f** [crying laughing emoji] [pig emoji] Jah Jah childs play this faith."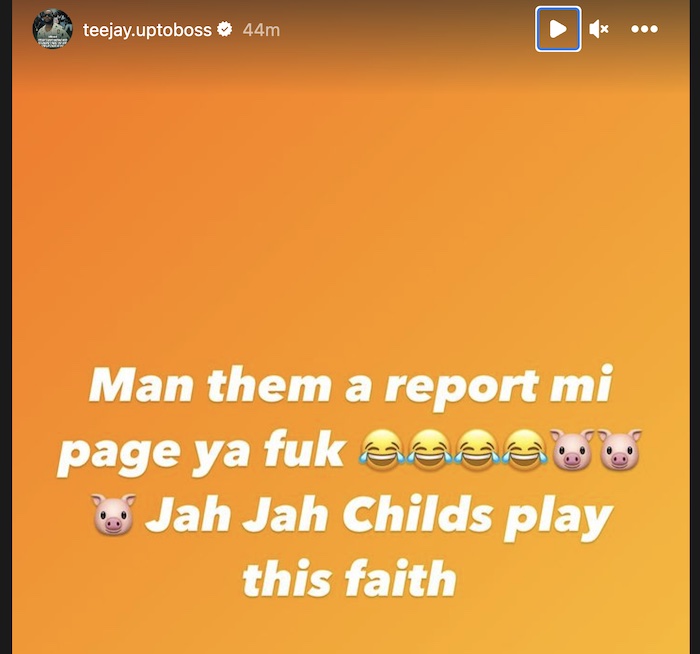 He added in another post, "Now back to the money."
Teejay was first out the gate with the diss track "Warning," released a day after sources inside his camp exclusively told Urban Islandz that he was ready for an all-out onslaught against Byron Messia. We were told that the dancehall singjay was offended by a statement Messia made to his close friends circle on his Instagram Story about a week prior.
The derogatory remarks were aimed at both Teejay and Reggae Sumfest promoters. The promoters of the festival told Urban Islandz that they're clueless about the grosses the St. Kitts-based deejay had with them. We should also point out that the "Moca" artist was not booked for this year's Sumfest, and he likely felt slighted because he got one of the biggest dancehall songs of the year.
Two days after Teejay released "Warning," Byron Messia clapped back with "Collision." At the time, he hinted that the song would be his only response. "And Me Done Chat. We No Play Tag With Kids," he wrote. Two days later, Teejay released "Unwanted," and Prince Swanny, who is like a mentor to Byron Messia, was also dissed in the song.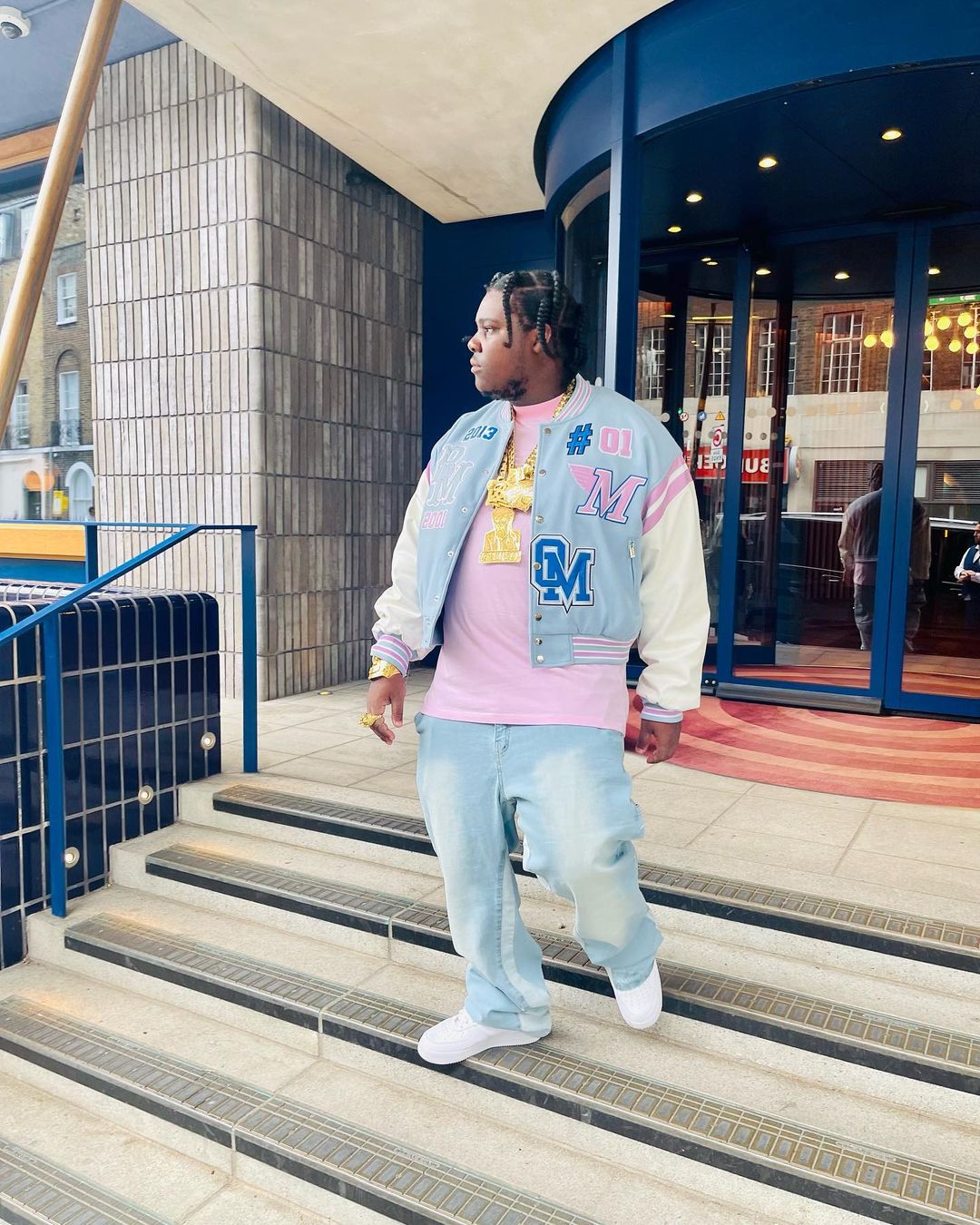 In the meantime, both Teejay and Byron Messia appear to have moved on, except for some occasional subs on Instagram. Messia also has some big performances at Powerhouse 23 with Lil Uzi Vert, Ice Spice, Sexyy Red, Lil Durk, Lola Brooke, and more. While Messia is fresh on the dancehall scene, Teejay has almost a decade of experience in the game.
Teejay shot to stardom in dancehall in the mid-2010s when he gained recognition for his unique voice and lyrical prowess. Tracks such as "Up Top Boss," "Weed & Money," "Home," "100 Bricks," and "Grimey" helped showcase his versatility, as he effortlessly blends traditional dancehall with sub-genres like trap dancehall. His popularity has only grown over the years with hits like "From Rags To Riches," "Stimulate," and "Drift."