Drake dropped his 8th studio album, For All The Dogs, and has seemingly dropped a track dissing Kanye West and Pusha T on the eve of his album release.
The wait for Drake's new album this whole summer has culminated into a newsworthy sneak peek of the highly anticipated project, which is finally due for arrival at midnight. Ahead of the eagerly anticipated For All the Dogs, Drake unveiled a new track from the album titled "8AM in Charlotte," which is available exclusively on Instagram. The visuals feature the Toronto rapper's son, Adonis Graham, who is also the artist behind the cover art for the album.
Inevitably, fans were quick to scrutinize the lyrics in order to decipher what (or who) Drizzy was gunning at. In the fast-spitting track, the fully stocked bars reveal that the chart-topping rapper is still holding a grudge, and fans are speculating that it's against Ye.
"You n****s obsessed with me and it's not on no hetero vibe," he spits. "Handle beef so quiet you think that I'm letting it slide/ Next thing you know we tip-toeing past enemy lines/ Diss me so long ago we making your memories fly/ Conspiracy theories start floating around like the Kennedy guy/I'll probably hold a grudge against you guys 'til I'm 75."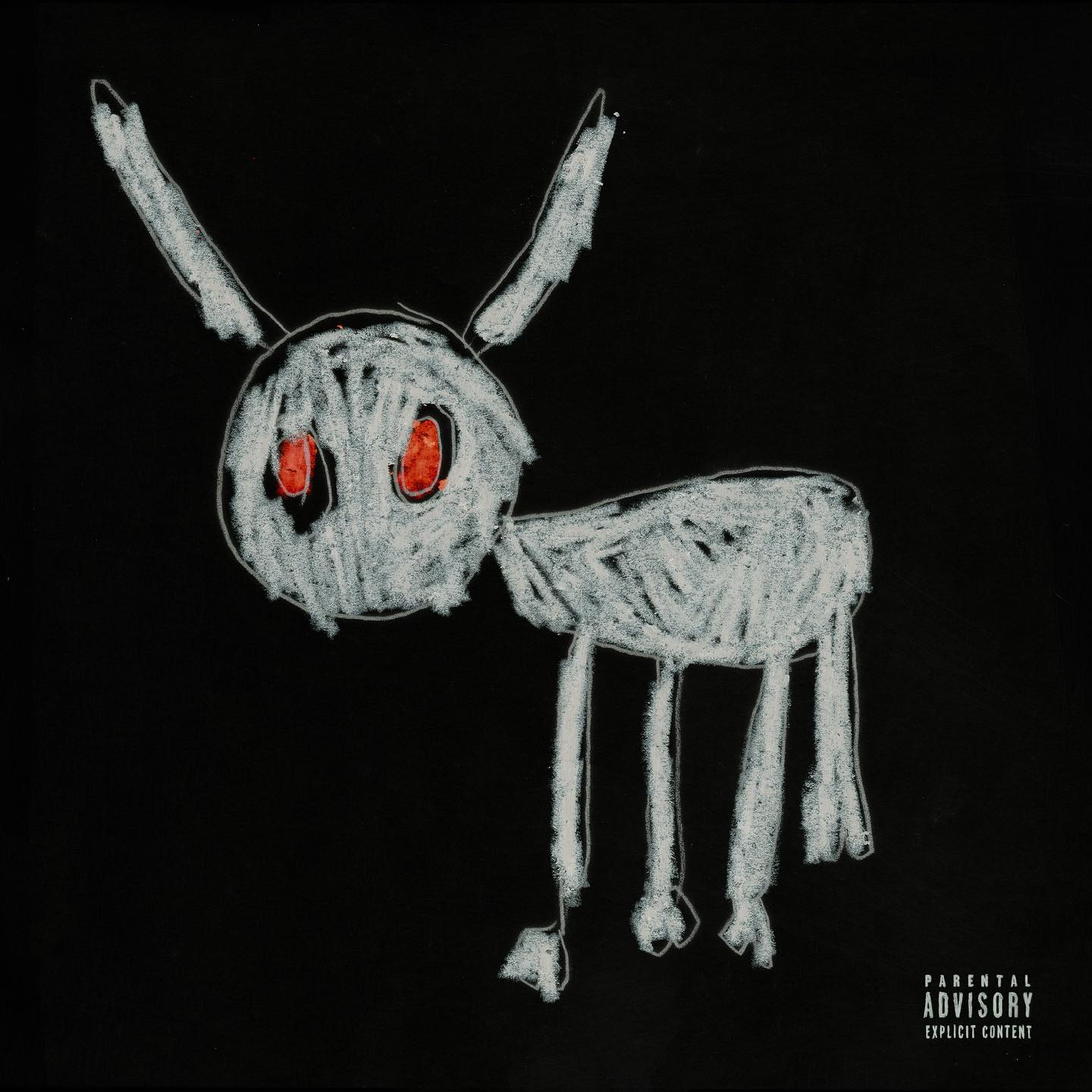 Soon, Adonis starring in the video no longer seemed like a coincidence to detective fans who pointed out that Ye spilling the beans about his existence was basically Drake's villain origin story. As he was spitting the bars allegedly aimed at Kanye, Drake got closer to his son so that their faces were side by side. As if his commitment to a lifelong grudge was not revealing enough, fans were convinced that they solved the case after what the OVO rapper said next.
"Aye, n****s lying for a living, I couldn't relate," Drake raps. "We all gotta lay in the bed we make, but that couldn't be Drake/ You forced a lot of fake love when real ones stood in your face/That's why you got deserted by your n-ggas like pudding and cake/ I got you on camera bowing down but the footage is safe/ Thank God, another USB to put in the safe."
Almost immediately, fans speculated that the part about Kanye's folks abandoning him was about Pusha T. At the end of 2022, it was reported that the Clipse rapper had severed ties with Kanye's G.O.O.D. Music label, to which he has been signed since 2010 and served as President for the last seven years. The rapper told XXL that he is no longer affiliated with Ye personally or professionally, as the Yeezy boss isn't even talking to him right now.
According to a statement from Universal Music Group, Def Jam Recordings ended its contract with G.O.O.D. Music in 2021 – the same year Ye's contract expired with them. Pusha T revealed that he is with Def Jam amidst cutting ties with G.O.O.D. Music. "I'm at Def Jam. I have a 50/50 venture with Def Jam. For my own music and for my label," he said.
The song and visuals for "8AM in Charlotte" are currently not available anywhere else besides Drake's official (champagnepapi) Instagram page. It is due to hit all streaming platforms along with the rest of the tracks from the album when For All the Dogs arrives on October 6.
Early feedback from fans paints For All The Dogs as another classic album by Drake, with some folks like DJ Akademiks calling it a masterpiece.