Sexyy Red is giving Papoose ideas on how to deal with the cheating drama with his wife Remy Ma.
The rumor that rapper Remy Ma cheated on Papoose is not going away even as Remy seems to deny it. Still, Papoose's silence and battle rapper Geechi's continued mentioning of the rumor has fans thinking there is truth to it.
The rumor that Eazy the Block Captain and Remy Ma had an affair has taken the internet by storm after rapper Geechi blasted both Eazy and Remy during the staging of Chrome 23 last month.
Papoose has not addressed the rumor, and to add fuel to the fire, Remy Ma and Eazy were spotted out at a restaurant having dinner, which caused fans to believe they were on a date. She has not denied or confirmed the rumors.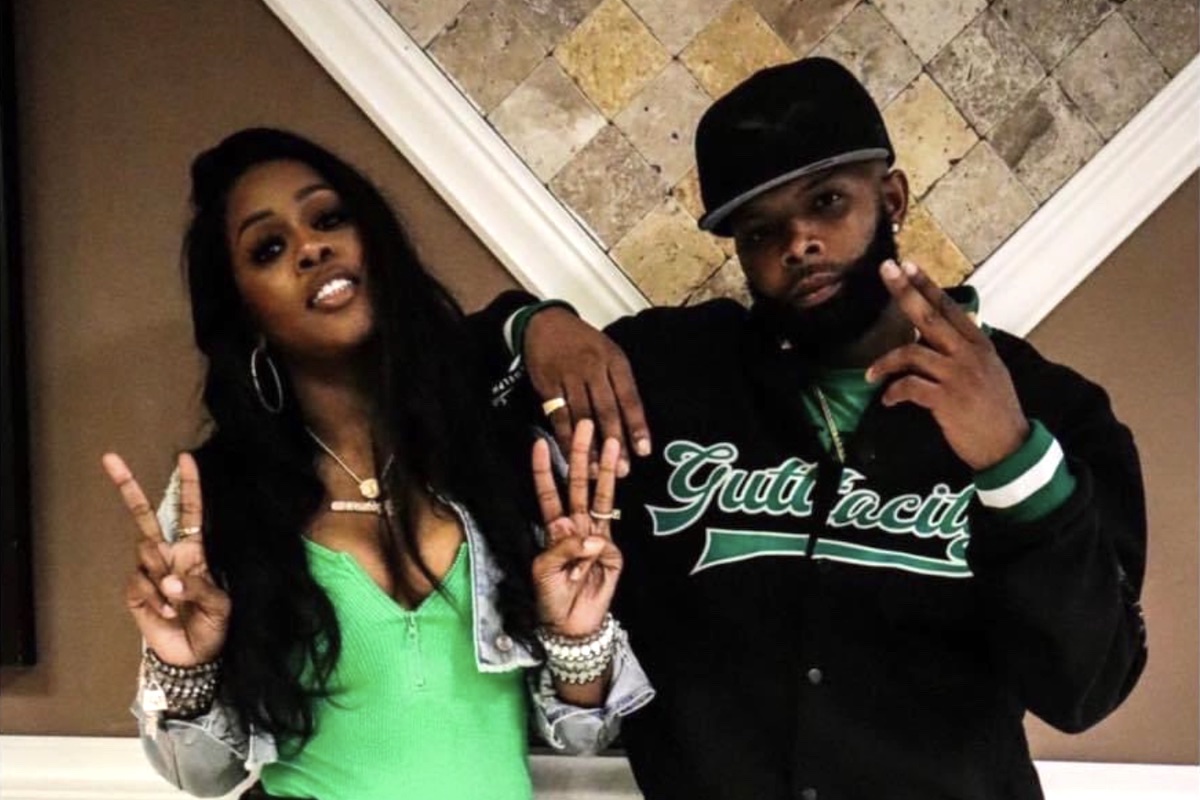 At the sixth staging of Chrome 23, Geechi brought up the alleged affair and questioned why Papoose, who had been conspicuously absent from the battle rap events while Remy was there. He also seemed to confirm that Papoose and Eazy got into a fight.
"N***ga had Six Chrome events, Papoose was at all of them, how come he ain't at this one? Why we ain't in New York? Cause the last time there your husband punched on him, so you actually brung' [sic] it to where he more comfortable as if he [Papoose] did decide to show up, this weirdo can have the ups on him," Geechi said.
"I hope she wouldn't do that cause I love her too much. But it just look a way. You did it here with this n***a more comfortable so he do show up he can have the ups on him, Man you foul for real…how can you protect the n***ga that swear he couldn't protect you is wild for real. This n***ga a chump for real. You know he ain't got the heart fool. F**king a n***ga bitch when you ain't got hands ain't even a smart move," the rapper added.
Remy is seen standing in the back with her face without emotion, while Eazy also stares at Geechi.
The news of the alleged affair has caused many hip-hop fans to call out Remy for cheating on her husband, especially after he held her down when she went to jail for six years. The rapper was originally sentenced to eight years of jail time for assault, weapons, and attempted coercion charges related to the 2007 shooting of a woman.
In the meantime, many reacted to the latest freestyle by Geechi, and it seems that some feel that Papoose should cheat back on Remy.
One person tweeted on Twitter, "Papoose better than me I would've dated the girl Remy shot," one person tweeted. It seems that Sexyy Red related to the post as she reposted the tweet.

As for Remy Ma, she and Papoose have remained silent amid the rumors. Last week, Eazy The Block Captain said he would address the speculations in his own time, but he has not said anything since.