Dancehall artiste Lincoln 3Dot says he is surprised at the similarity between his song "Bang" and the recent release "Bongos" by Cardi B and Megan Thee Stallion and believes that Cardi B's producer ripped his track illegally.
The Jamaican artiste reacted to the song similarities on Friday (September 8), writing on Instagram, "Am I tripping?" Lincoln 3Dot exclusively told Urban Islandz that he believes that they sampled his track without authorization.
Lincoln 3Dot released "Bang," a 2:20 secs song and accompanying video two years ago. The track has 1.8 million views on YouTube and gave the rising artiste some traction for his career.
Now, it seems that the track and catchy "bang bang bang" hook is getting new life in Cardi B and Megan Thee Stallion's "Bongos," and Lincoln 3Dot believes that the song's producer who follows his producer Trackstar on Instagram, illegally sampled the track.
"Me and the producer definitely want to take legal action," he said to Urban Islandz, adding that he was waiting for the song to gain traction while he sought out legal representation.
Lincoln claims that Cardi's producer, James D. Steed, who previously received credits on her debut album Invasion of Privacy (Get Up 10″ and on the song "Up," knows his producer, Track Starr.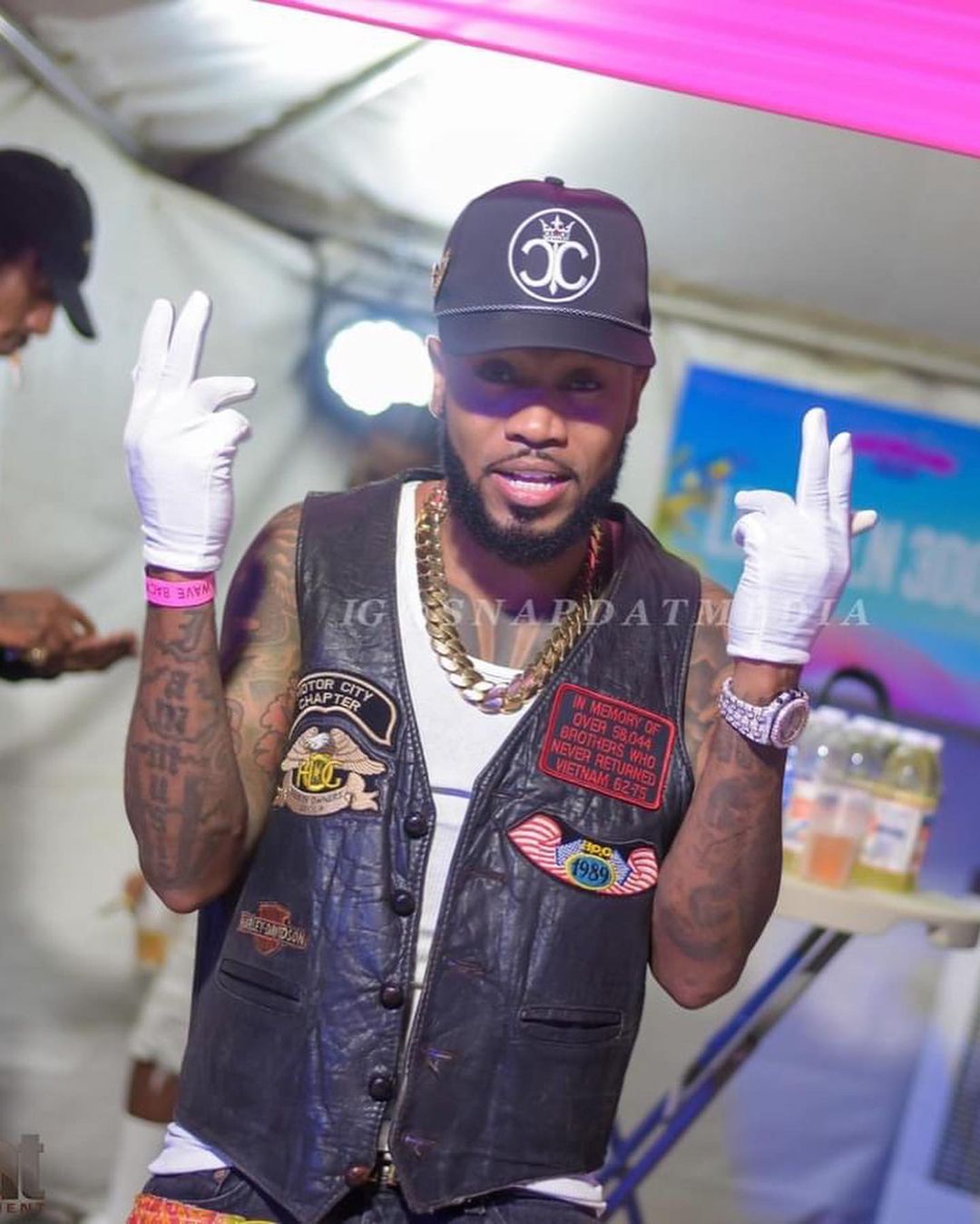 Track Starr is a New York-based producer whose real name is Emilio Bowens. He is a chart-topping producer for songs like Hood Celebrity's "Walking Trophy" and others. Starr is also a music writer and has credits under the name El Capitaan and has produced for reggaeton singer Karol G and Grammy Award-winning artiste Shaggy on "Tu Pum Pum." He's also worked with the best of the best, like Sean Paul, Charly Black, and many award-winning artists, and his fame as a music producer in the hip-hop and dancehall music world is undeniable.
"The producer for Cardi B's song knows my producer… he knows Track Starr, him follow Track Starr on Instagram. We really know where it's coming from. He's the one that did that, that whole sampling of our sound," Lincoln 3Dot told us.
Lincoln also says his song is not a sample of any existing music, as suggested by fans of Cardi B online.
Many claimed that the beat is a Dominican Republic-styled beat. However, Lincoln 3Dot said that his producer, Track Starr, created the beat, and the copyright is jointly held by them. Both artists have earned money from the streaming of the song and publishing since its release.
Cardi B's team has not reacted to the allegations, but on social media, fans have played the song side by side, and many believe it's the exact beat.
Lincoln 3Dot fans also reacted to the sampling.
"Yup I knew you would catch it. Sooooooo we going to court?" one person wrote. "Lol this was my first thought when I heard the song," another fan said.
"Definitely not. I thought of you from the moment they dropped the snippet," another fan said, while another advised, "I'd say this to you .. find out if it is an interpolation of something else before you make a move. And if you realize you were ripped off ?? Lawyer up .. if not."
You can listen the two songs below.