Drake found a creative way to announce his album release date if fans are right about his latest cryptic Instagram post.
The Toronto rapper may finally be owning up to a release date for his upcoming album For all The Dogs, and fans are here for it and its presentation. This week, Drizzy took to Instagram, where he shared a subliminal, teasing his followers with a possible arrival date for the highly anticipated body of work. At this point, fans would be vindicated to suspect that this is another prolongation of his recent crying wolf act. However, Drizzy has never actually committed to a particular date before, even with that Amazon Music blunder, which would make this his first (covert) announcement of any official date, if that.
Recently, Drake told the audience at one of his concerts that the album would arrive "soon," which is something fans have grown unfazed by. The rapper, categorically aware of this, says, "I know y'all worried about this album. You think I'mma wait till, like, next year to drop this s**t. I promise you I'm not, I promise you," he told fans in Vegas on Friday night. "I got an album coming out called For All the Dogs. It's — I know I say this a lot — it's real close. I might give you the date in Vegas, maybe tomorrow night. I don't know, I gotta go listen to it one more time. It's coming. It's coming real soon."
Of course, Drake remained tight-lipped the following night when he hit the stage in Vegas again for night two. This week, however, the rapper is showing some real promise that he is finally about to deliver the long-awaited package. On Wednesday (September 6), Drake used Instagram to share a photo of himself backstage all decked out in white with slick straight-back cornrows. His curious hair accessories, as fans later noticed, were more than an aesthetically pleasing addition as it revealed the numbers 0, 9, 2, and 2 over and over again. The eagle-eyed fans responsible for these findings confidently surmised that it means September 22, which is in fact a Friday.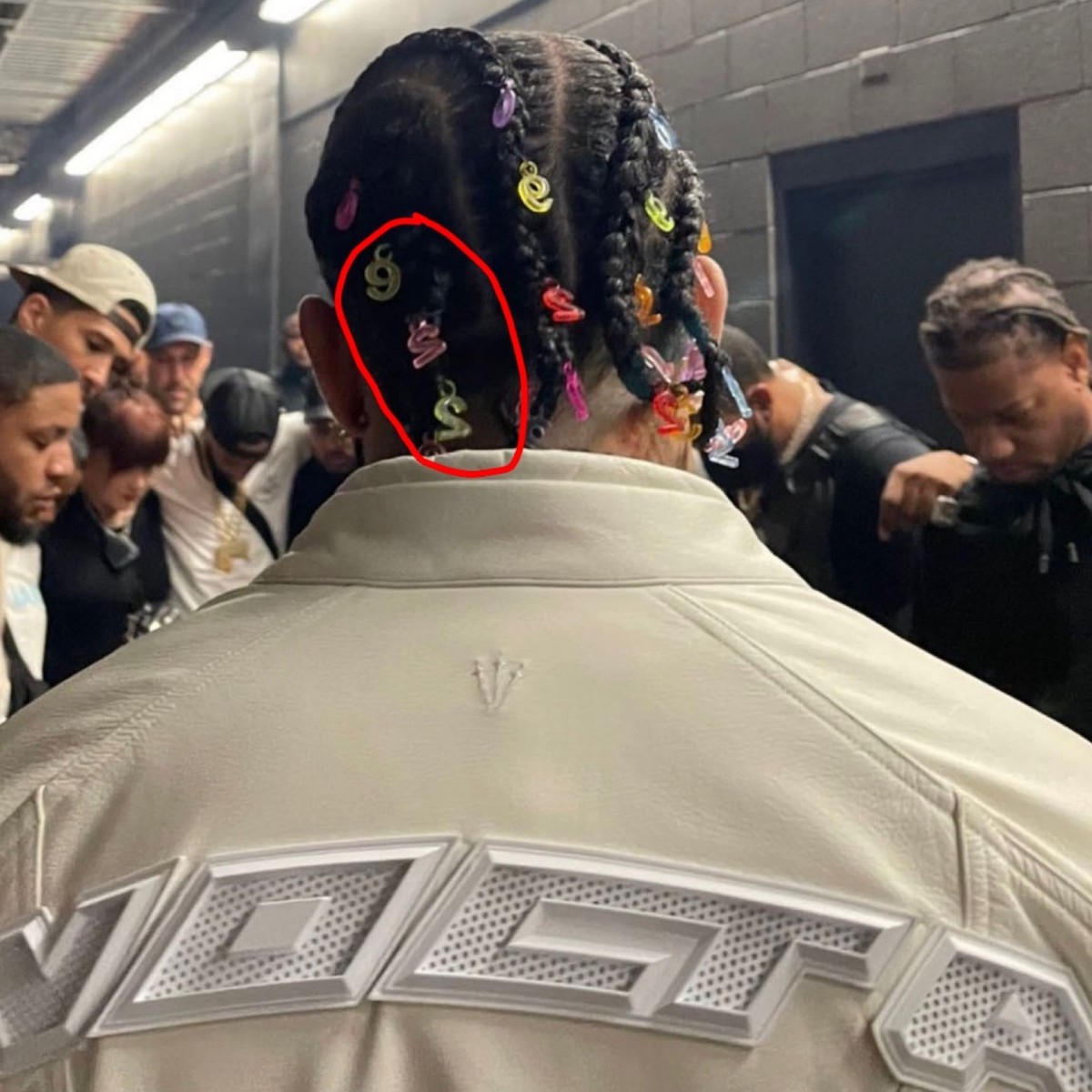 For all The Dogs, Drake's eighth studio album, is likely filled with surprises for fans as the Toronto rapper has been coy about the details of the project. Fans were excited to learn that Nicki Minaj will be a guest artist on the album when Drake disclosed it at another concert in July. After months of rolling out this project, Drake is finally giving fans something more than a dream, which is why the rapper even hinting at September 22 is so important. While it remains unconfirmed, it very well means that Drizzy has finally made a decision, and fans are in For all The Dogs in just two weeks. Drizzy also shared that Bad Bunny will be a featured act on the project.
Drake, an overachiever, is always playing a high-stakes game as the challenge of outdoing himself every time remains a high bar. This eighth studio album is potentially the eighth No. 1 studio album and thirteenth No. 1 overall for the Billboard giant. It's understandable that an artist of his caliber will want to be meticulous about the project, and fans are definitely expecting it to be worth it.
September 22 will likely be another history-making date to be documented and published, so stay close to Urban Islandz.