Chrisean Rock has given her fans the first look at her newborn, Chrisean Malone. The baby was born on Sunday amid much fanfare as his mom gave birth while on Instagram Live.
Hours after he was born, Chrisean announced that she was naming the child after herself, and she had already started calling him Chrisean Junior. Despite the mess that's going on between her and the baby's father, rapper Blueface, Rock revealed that the baby was born healthy and had no issues.
"1day old….Heaven sent you healthy and so handsome beyond grateful," Rock captioned a photo of the little one sleeping. "My baby boy so blessed thank you Jesus."
The baby is swaddled in a blue blanket and a hat, and Rock, who appears to still be in the hospital, has been receiving guests who pop in to meet her Junior for the first time. The baby is already a celebrity as his Instagram page tagged by Rock features a single photo and a DP with a bible verse from Psalms 40:1-2. He also has 195,000 followers and counting.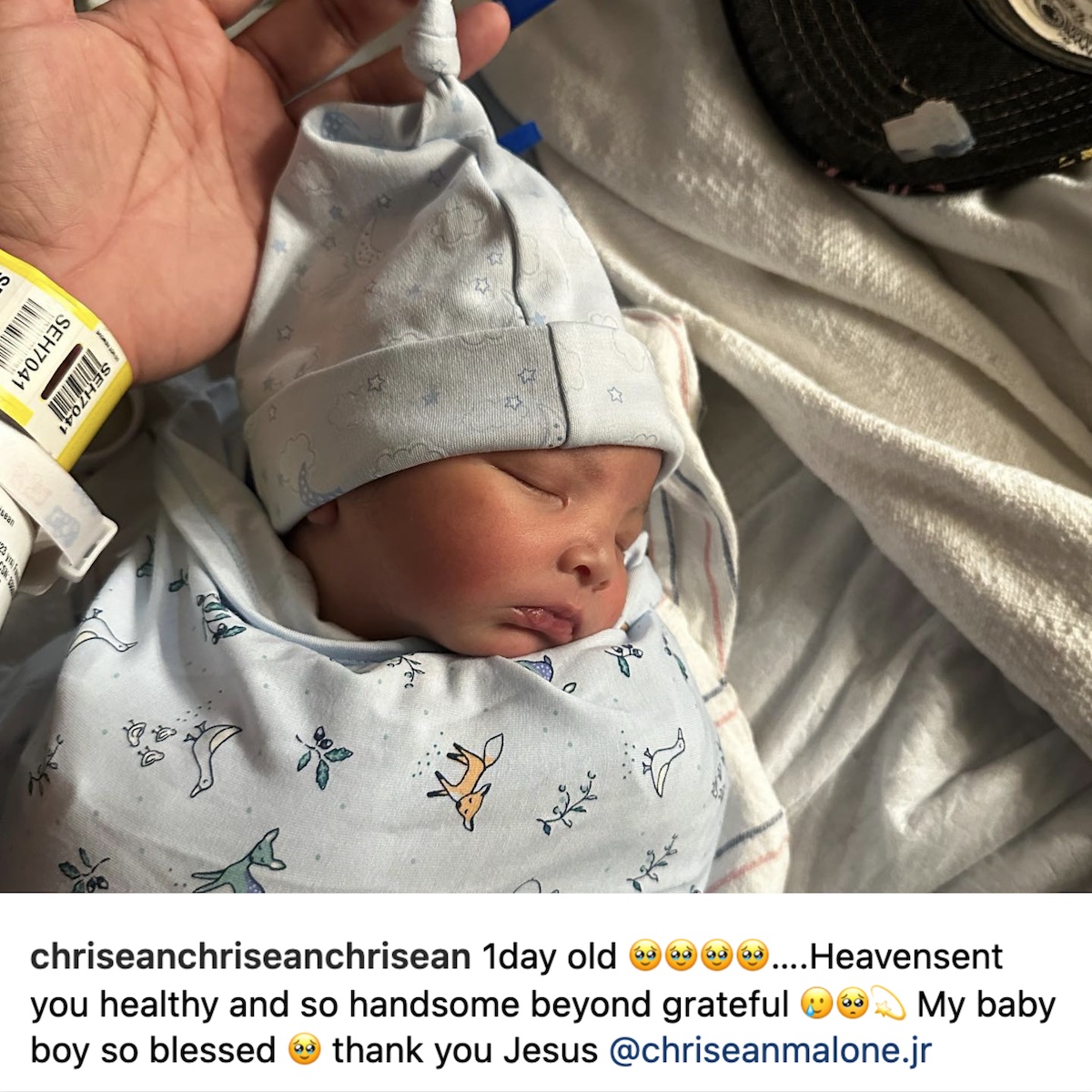 In the comments section, many popped in to wish him good luck.
"This baby is magical," Tamar Braxton wrote. "Baby Boy and wait, lol why he so cute already??? Wowww, beautiful!!" Bobby Lytes said. "Congratulations He is so adorable Welcome to motherhood," another fan wrote.
"A BIG Blessing For You Handsome, he is and Blessed he will forever be," another added.
Karlissa Saffold, Blueface's mother, also reacted to the post of the baby, writing, "He's beautiful…thank you, Jesus," she wrote with the crying, hands up, and heart emojis.
As fans celebrate little Chrisean, his father does not appear pleased that he was named after his mother. In a now-deleted tweet, Blueface went on a rant on Twitter.
"I actually feel bad for my son at this point he's a junior to his mom he don't gotta be named after me but at least put some thought into it that was some last minute… who do you want to name him uhm just write down Chrisean Malone smh," he wrote on Twitter.
Blueface's mother Karlissa Saffold is also claiming that the Los Angeles rapper and Chrisean Rock are cousins. Saffold claim that she recently found out about her family ties with Chrisean's mother. Neither Blueface nor Rock have responded to her claims.