Dancehall artiste Aidonia has much to celebrate as he revealed on Sunday night that his wife Kimberly Megan was pregnant with their second child.
The announcement was made at the Chris Brown concert, where the artist performed and was met with thunderous applause and screams from fans and well-wishers. The good news comes months after the couple revealed that their only son, Khalif, had passed away from cancer late last year.
King Khalif Lawrence was only nine years old when he died on December 4, 2022. His parents revealed that he was battling brain cancer and had been fighting the disease since 2019.
During his performance, a very pregnant Kimberly Megan stepped onto the stage in a black glittery bodysuit after her husband asked for her to be brought out where he heaped praises on her and revealed the news.
"Big up yuhself enuh, because yuh hold it dung inna real life… from 2019 when mi cyaan even deh deh, yuh hold it dung inna real life. So mi affi always show yuh love and appreciation and mek the world know say baby deh pon the way," he said, patting her belly as she laughed.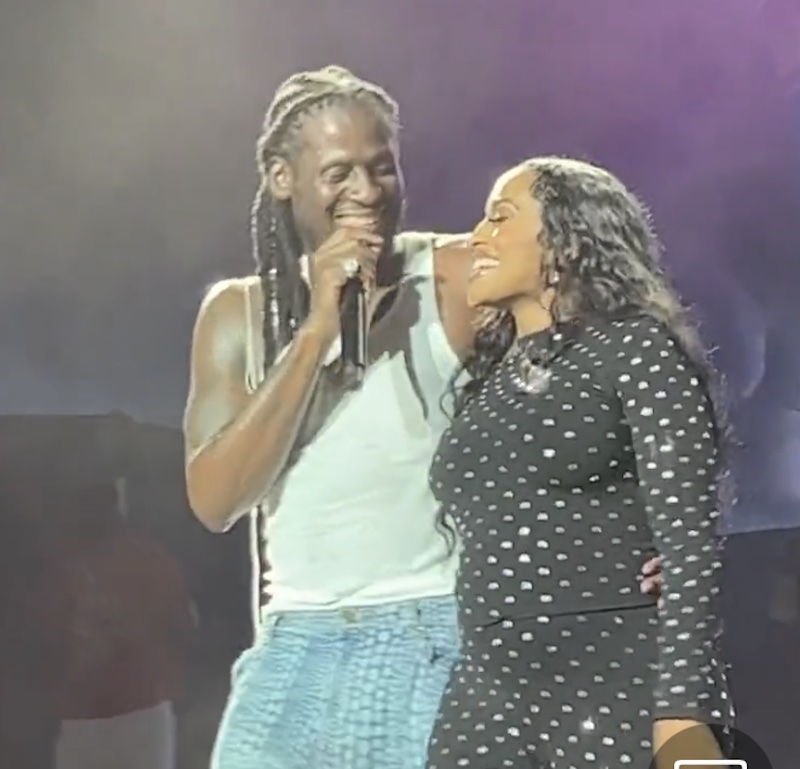 Kimberly Megan appeared to be in an advanced stage of pregnancy, as her bump was very obvious. Both parents beamed as they laughed at the reactions of gleeful fans.
On social media, fans of the couple reacted. "Amount a blank me buss ina me house when he said it," one fan wrote on Instagram. "Don't think I've ever been so genuinely happy for anyone like how I'm happy for them," another fan said.
"Wishing them a safe delivery and God's richest blessings. This man is gonna salute his wife enu and I love that," another said.
Aidonia's performance came later in the night despite the show being scheduled to end at midnight. The artist's performance was well-received by fans, especially after he expressed that he wanted to ensure that his performance was for his female fans so Chris Brown wouldn't take them away.
Aidonia, whose real name is Sheldon Lawrence, and Kimberly Megan have been dating for more than a decade. The couple got married in a lavish wedding ceremony in Jamaica in September 2016 with their son King Khalif and other family and friends in attendance.