A feud between producer 17 Music and Popcaan's producer Dane Ray has taken a nasty turn as the producer now claims that the Great Is He artiste was betrayed by his long-time friend and producer.
17 Music has worked with the likes of Jahshii, Skeng, Beres Hammond, and Popcaan, to name a few. He is also building a name for himself as a trap dancehall producer, but it seems that the youngster is knocking heads with one of the 'elders' of trap dancehall after the two fell out over claims to a popular riddim.
The producers are feuding over the song "Boujie Bitch" by Qwella featuring Jahshii, Brysco. Both have engaged a back and forth claiming copyright ownership.
According to 17 Music, the song was produced by another producer who is employed by him, but Dane Ray, who manages Qwella, took down 17's track and removed his name from the song, which was uploaded to Onerpm.
"Bring the riddim over desso, I didn't build the riddim, Keith (ovarichkid) build the riddim. Anything Keith produce I have half of that. Anything he compose, I have half of that. Right, and that is a verbal agreement that came to pen and paper. He was managed by somebody that did manage me," 17 Music said, adding that another producer named Days recorded Qwella, who created the lyrics of the track.
17 continued, "We deh deh, mi cut and when me come back mi hear the song, 'bad f**king bougie' mi say Jesus christ you find a hit'. Mi leave the song, you know. Dane Ray take the song and do the promotion side of it. Fine. I am the producer of the track, the real and original producer of this track but you are the artiste manager. you release the song, share the royalty and distribution of Onerpm, and then delete it after three months then you reupload one next one and yuh take off my name off of it everybody coulda see the 17 TMI?"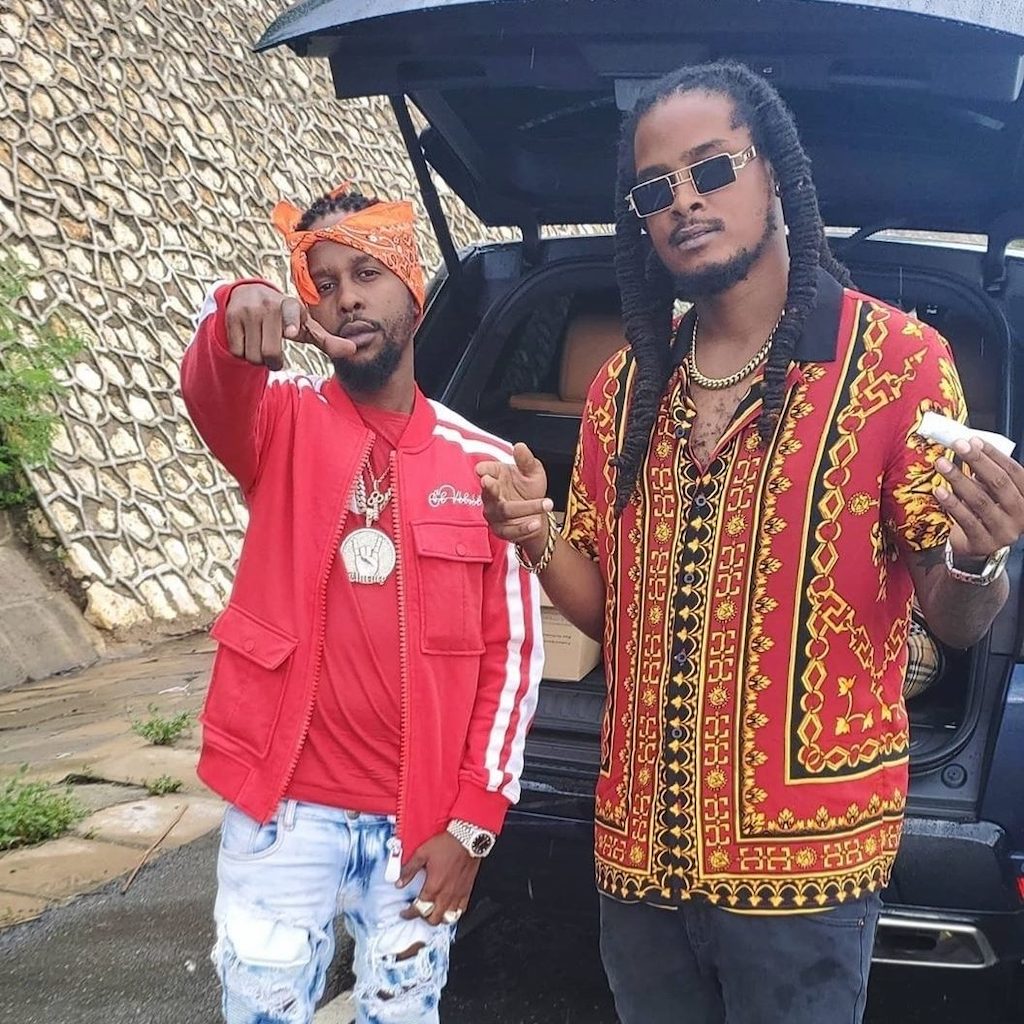 17 added that Dane Ray registered the riddim as belonging to him and his company Island Specifixx. According to 17 Music, the riddim of the song was already registered by him following the release of another song on said beat, "Mona Lisa" by Kranium.
"That's not good business as a friend, that's betrayal," he said while on The Fix podcast.
Dane Ray also appeared on the Let's Be Honest podcast, where he referred to 17 as a "likkle drama queen" and said that his claims are untrue as he has the greater percentage of royalties on the track.
"Tha yute deh is like him just walk with problems still yuh zeet, mi never know until this project. So basically, my artiste record a song and mi like it. Mi say mi ago invest inna it him say me mi give him everything half, publishing half, masters, anything weh him a get. Mi drop the song.. mi distribute it November 18 video drop November 20, make sure him get even more percentage seeing it's his riddim," Dane Ray said.
Dane Ray also said that the song was later remixed with Stalk Ashley, and he paid all of the expenses to record and produce the song and video. According to Dane Ray, the publisher advised Qwella that 17 had no contribution to the song, and he doesn't have to be listed.
"Ah the artiste cut him off, him start cuss me, him fraid ah the artiste," he said.
Meanwhile, the back and forth got nasty as 17 claimed that Dane Ray sold out Popcaan.
"Dane Ray has a history of selling out people, and artistes and producers, whole heap from Chronic Law days, him even sell out Poppy, you know, that soon come out. A whole heap a artiste him sell out," he added.
Popcaan and Dane Ray are long-time friends. He is well known for producing the hit song "Numbers Don't Lie" and is credited on the artiste's Vanquish mixtape.
Popcaan has not reacted to the allegations made by 17.