Dancehall artiste D'Angel says she never cheated on Beenie Man despite rumors and claims by the "Sim Simma" artiste that she was unfaithful to him while they were married.
For a long time, many felt that the beef between Bounty Killer and Beenie Man was started because of her breaking up with Bounty and dating and marrying his archnemesis Beenie Man. This sparked a legendary beef with rival Bounty Killer that lasted over 20 years.
The Bounty Killer and Beenie Man made peace in 2020 as they officially squashed their beef and appeared on the most significant Verzuz episode. The true reason behind their beef was that D'Angel, whose real name is Michelle Downer, broke up with Bounty and moved on, not that she cheated, the artiste said.
While on the Toxic Talk Podcast with Jaii Frass, he brought up Beenie Man crying on national TV that she had been cheating.
"Him is a liad. Everybody know say him is a liad. The little children in England know say that Beenie Man is a very liad person. People can believe what him say? Like seriously?" she asked. "If him tell you one sitten today, tomorrow him tell you on different 'tory.' storyteller, true lies," she added.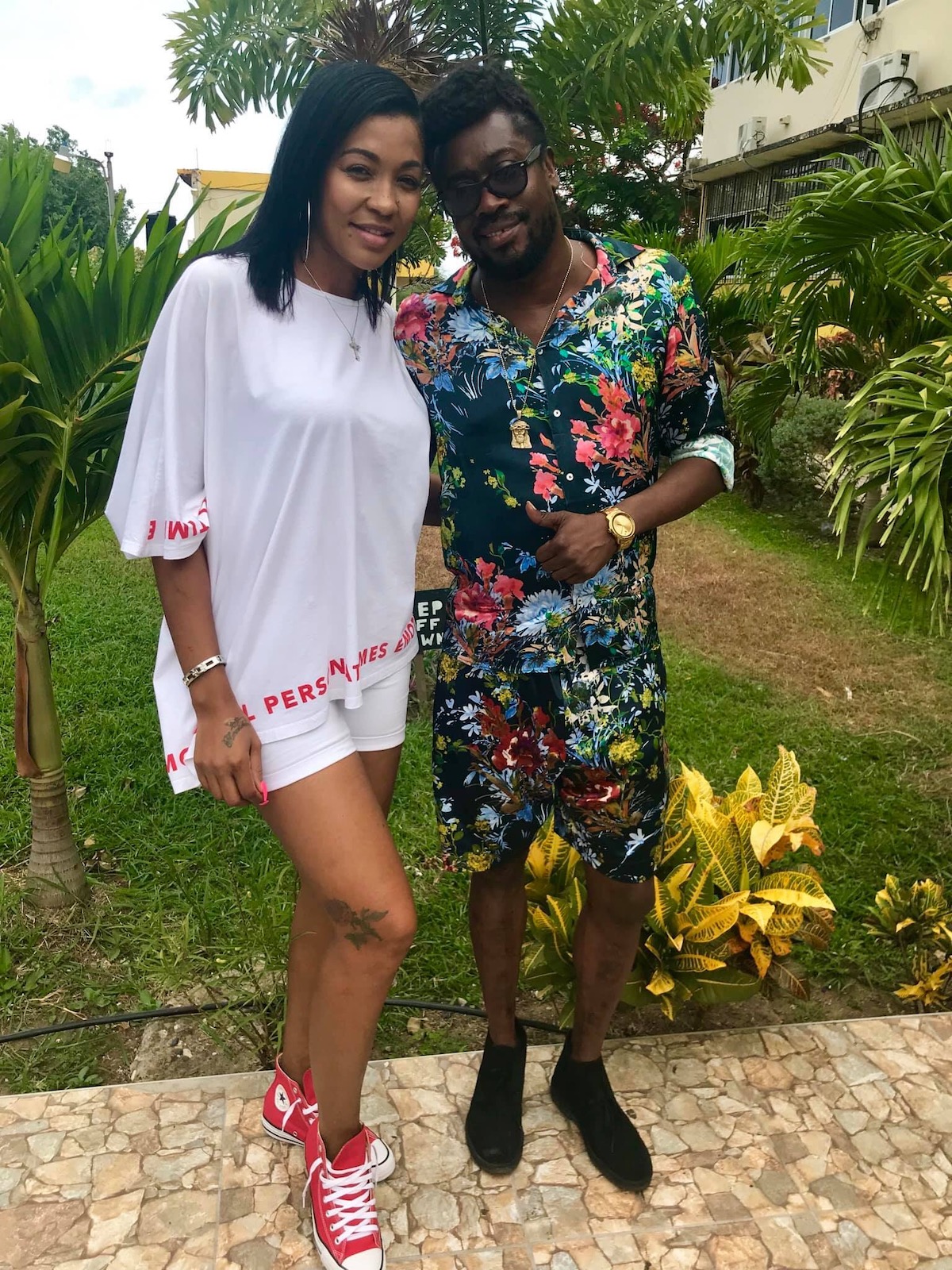 Despite Beenie Man's seemingly promiscuous ways, the artiste has managed to move on several times and find love again. Michelle Downer, on the other hand, hasn't had that much luck with men.
According to D'Angel, she is not dating and has had the misfortune of meeting men who are fans who are not interested in "knowing Michelle."
The artiste revealed that she doesn't mind dating a man with children, but he must have a great relationship with his mother and children and must have respect for her and her career and personality as Michelle versus D'Angel.
"When me go home mi nah dance, mi nah perform…you have to accept that, maybe man look pan it different. You just come inna a woman life, who you, you know you work hard to build your life. Men come and they go because men usually when them a step and leff woman," D'Angel said.
In a funny twist, D'Angel seems to give the podcast host advice after he reveals that he was married twice before he was 27 years old.
As for the "Stress Free" artiste, she doesn't want to date another artiste, but she is open to exploring her options. However, she reveals that she is committed to her career and will go to the extent required to ensure her success.
The artiste has come under criticism for her decision to start an Only Fans account which she previously defended as her needing to do that to pay her bills.
However, she maintains that she is a good woman and has never cheated.
"I don't know nothing about that cause me never cheat yet. Any man me ever deh with can't say me cheat, is a lie dem a tell because dem just love fi lie. Man just love fi lie because when you are a public figure it hits different," she says.
The artiste said being a public figure caused people to believe the rumors, but she couldn't be with two men at once.