Rihanna has released a maternity line for women, a first as she adds to her Savage X Fenty brand.
The new collection was launched this week following her sheer collection released last month. The new collection is found under the tab 'Rihanna's August Favorites' which features a photo of her holding baby RZA as he smiles widely while nursing. One of the singer's boobs is exposed to allow the baby to feed.
Rihanna is the queen of pregnancy fashion, and she has not allowed the changing stages of pregnancy to change her desire for fashion and style. The same could be said of the new line, which features several different designs that boast practical styles with a touch of sexy for the moms who wear them while becoming used to their new bodies post-pregnancy.
The key feature of the bra collection is the modification of the bras to allow for breastfeeding to take place without having to shift or move the bras, a style that is not new in the maternity fashion world but certainly unique for the Savage X Fenty brand that focuses on fashion and exclusivity for women of all sizes.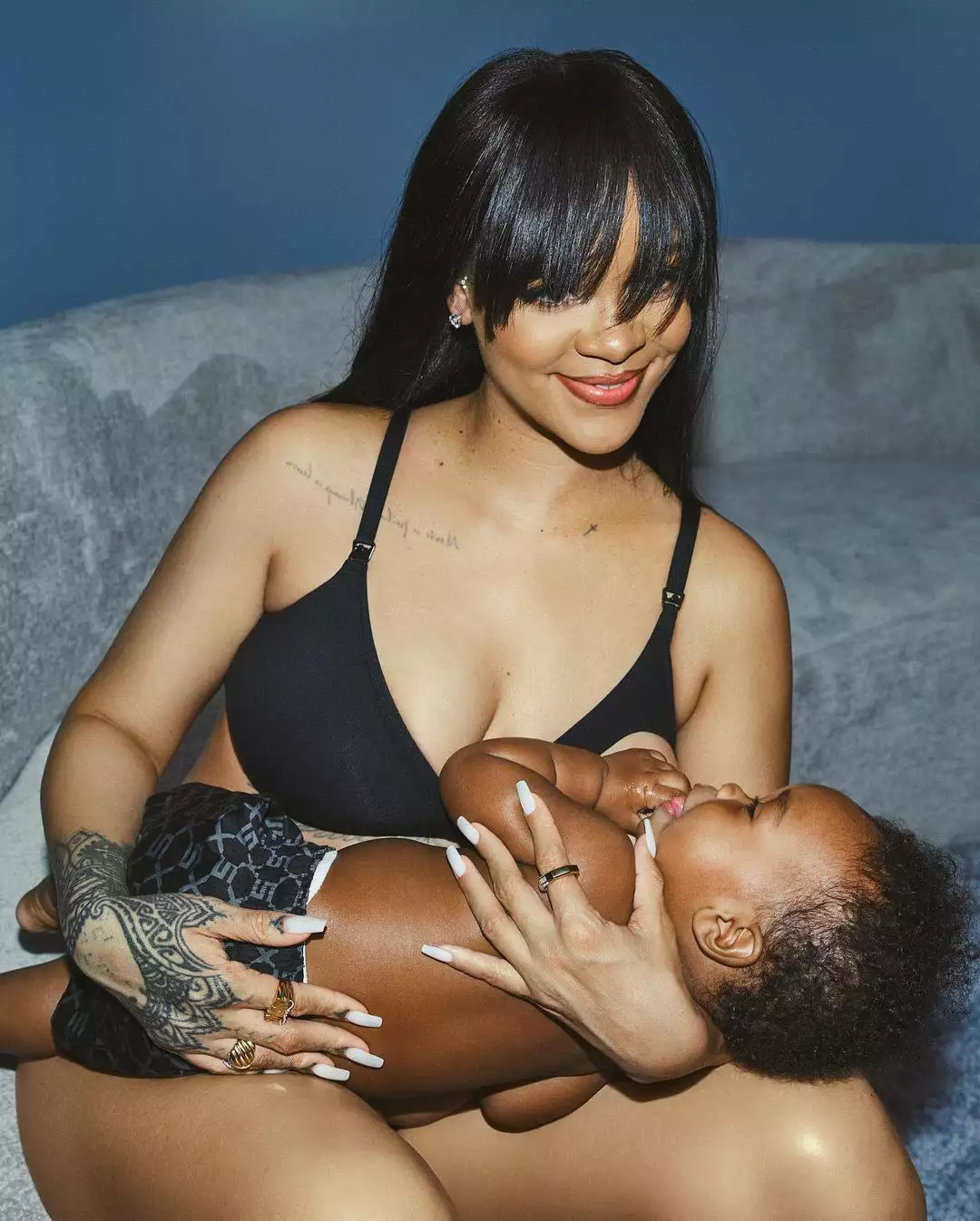 In announcing the brand on Instagram, Savage X Fenty wrote, "Not ur mama's maternity bras…designed by @badgalriri, approved by baby RZA #SavageXMaternity."
The line features an everyday cotton maternity bralette that has detachable breast sides for when the little one needs to feed.
There is also a lace version of the same design for the sexy mama, who is practical but stylish.
In the reviews section, the line received positive comments from purchasers, with one comment reading, "I just love the way this maternity bralette looks and feels. It has a practical purpose but still serves a sexy look. Hugs and holds me like the sexy mama I am. Easy to unhook and holds up great to movement and lots of activity. 10/10 would recommend. The cotton material feels so airy but the fabric is thick and not sheer. No digging in at the band, smooth contact. Covers nipples well. Totally love. I was gifted this product for my honest review."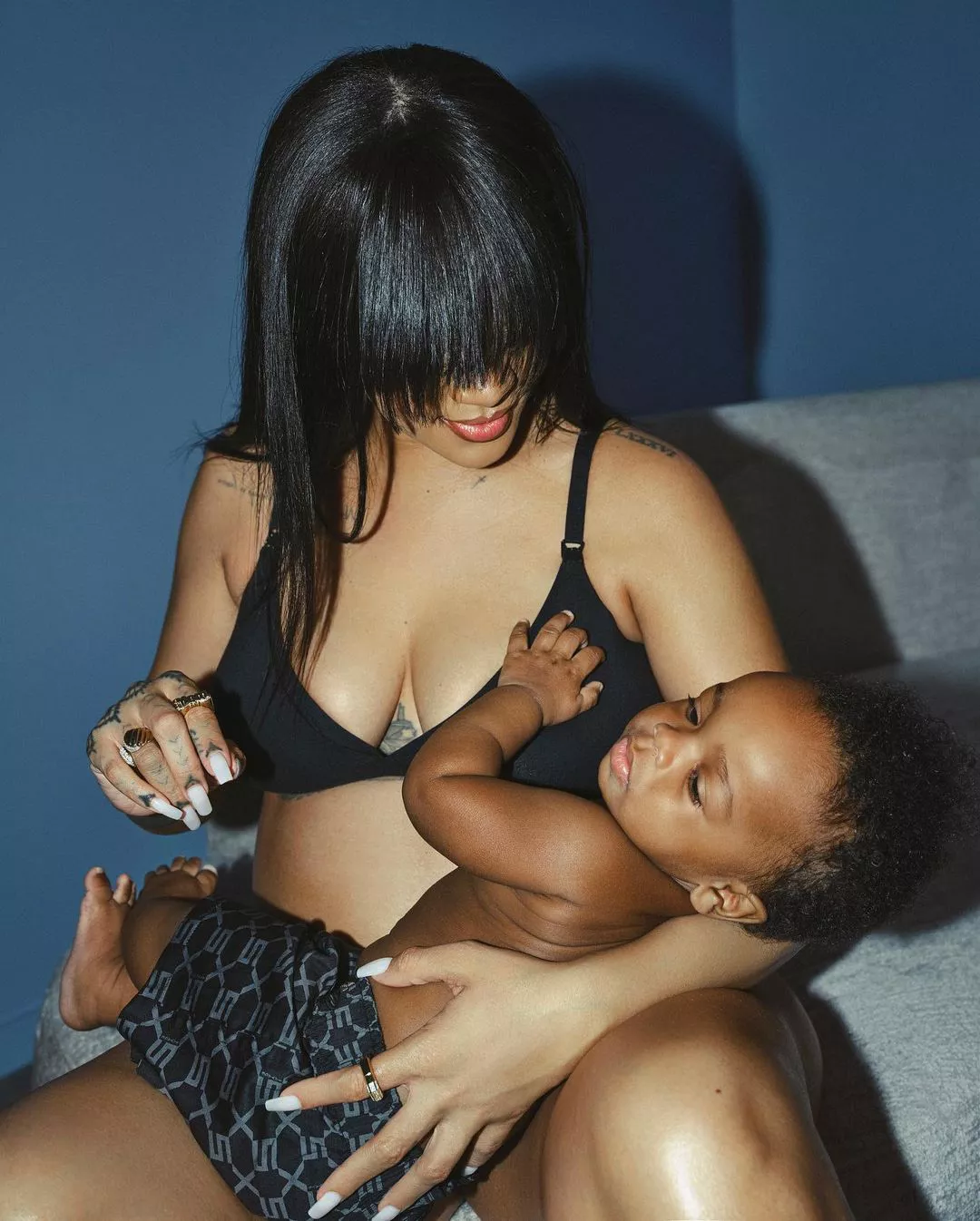 There is also a 'Make More Babies' t-shirt in the line as well.
Rihanna is currently pregnant with her and A$AP Rocky's second child. She announced her pregnancy earlier this year at her Emmy-nominated Apple Music Super Bowl Half Time Show.