Freddie McGregor and his children making up the Big Ship team, showed out on Night 2 of Reggae Sumfest as the reggae icon performed for the first time following his stroke late last year and received a standing ovation from fans.
The reggae artist performed several of his hit songs while seated in a comfortable seat as he is currently unable to walk following a stroke. He was emotional as he revealed that he was unsure if he could do it when Joe Bogdanovich approached him to perform at Reggae Sumfest this year.
"When I got sick last year and Mr. Bogdanovich asked me if I could do Sumfest, I said I could try but through the spirit of Christ, I'm here tonight, so God is great," he said as he became tearful. "I thank you all for your prayers and your well wishes, I love you," he told fans.
The Big Ship team, including Freddie McGregor's son Chino McGregor, put on an emotional performance that saw many fans crying.
"This one is deep tonight because this is home. This one is special," Freddie said of the love he received from fans.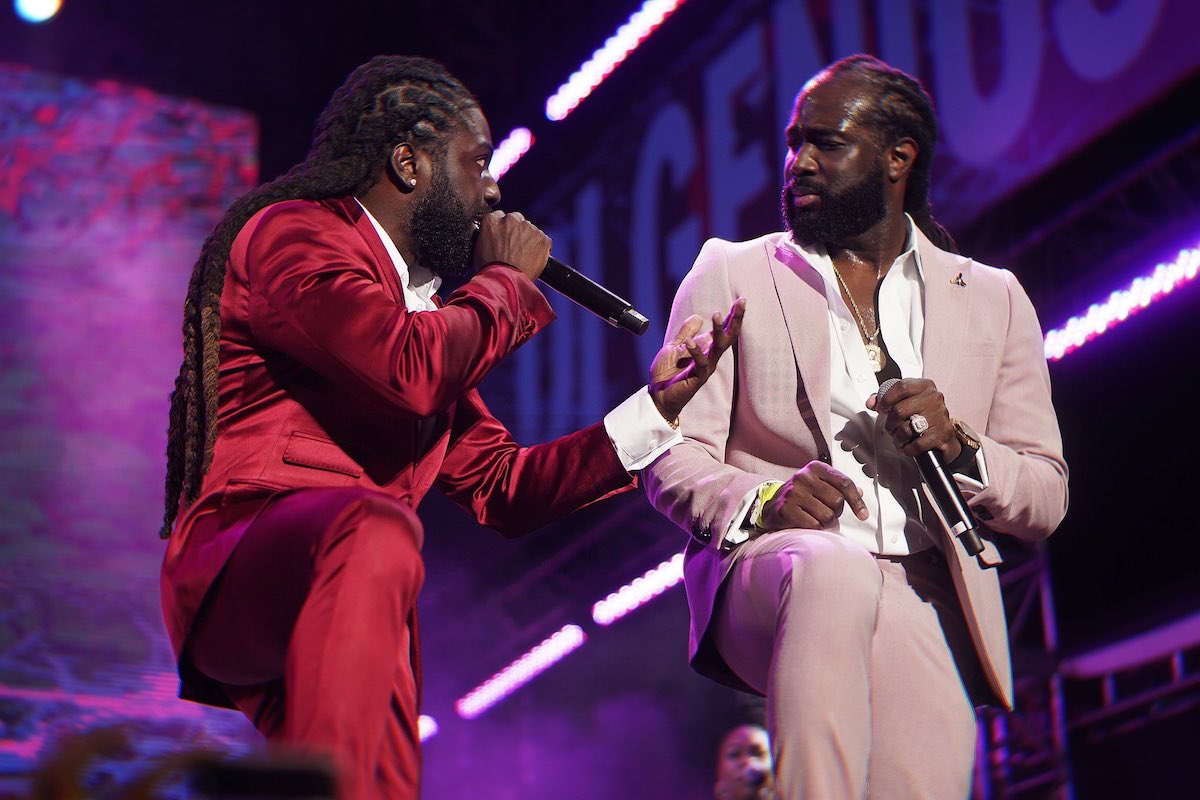 In an interview with Nationwide, the reggae artist became teary-eyed when he was asked about how he wanted to be remembered.
"I'm really happy that the fans gave the love that they showed me tonight because like one brother said tonight, you usually don't get your flowers when you can smell them but tonight I smelled my flowers and I know for sure how much my Jamaican people love me because I saw it out there," he said.
The reggae artiste was joined by his sons Stephen Di Genius McGregor, Chino and daughter Yashemabeth who he said caused him to think, "The Big Ship legacy is great or going to be great."
The reggae artiste added, "I would love to be remembered as an artiste that made a great contribution to my country's music and culture," he said as he wiped tears from his eyes.
"God bless Jamaica, Jamaica land we love, to all the people who sent get well wishes for me and who prayed for me, those prayers were well received," he said.
His sons also shared gratitude for being able to share the stage with their father.
"It's amazing and it's always a joy performing together and collaborating together as a family yet on the heels of the obvious situation," Chino McGregor said in an On Stage interview.
"The most important thing for me is him being able to get his flowers because most people who get to this kind of legendary status you know they kinda wait until afterward [death] but he's getting it right now and to me that that's the biggest blessing," his son Stephen McGregor added.