YNW Melly has declined to testify in his ongoing trial as the defense rested its case following brief arguments on Tuesday.
The YNW Melly trial is winding down as the defense rested on Tuesday morning. Judge John Murphy III questioned Melly as to whether he understood what was taking place and if it was his decision not to take the stand as a witness.
"I will not be testifying," Melly told the judge.
Judge Murphy III asked, "Is this your volunteer decision?"
"Yes sir," Melly answered.
The prosecution and defense will now prepare for closing arguments on Thursday, July 20, and the judge is to conduct his summation shortly after before the jury can retire for deliberation.
A verdict could come as early as the end of this week or the following week, depending on the massive amount of evidence the prosecution presented and the jury's examination of same, along with the brief testimony of witnesses presented by the defense. Judge Murphy on Tuesday said the jury will be asked to bring an overnight bag, and hotel arrangements will be made for them in anticipation of them deliberating.
The defense began arguments on Monday, almost five weeks since the trial started.
On Tuesday, Melly's friend Adrian Rashad Davis took the stand where his testimony, in essence, favored Melly as someone who was deeply affected by the loss of his two friends after learning of their deaths.
During his testimony, Davis was questioned about how Melly got along with everyone as he, along with murder victims YNW Juvy and Sakchaser, Melly, and four others, lived in a house together. The bills were paid by Melly, Davis said.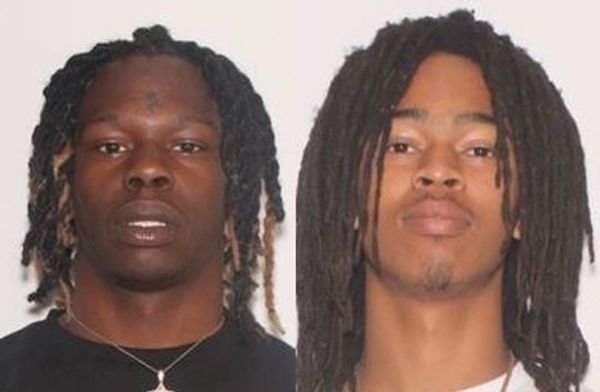 Davis was also asked about the day that they all went to a recording studio. The prosecution had shared a video showing Melly and the victims and others at New Era Recording Studio in South Florida hours before Juvy and Sakchaser were killed.
However, Davis says that Melly, who had been in the grey SUV where the victim was killed, later left the car and joined the red Mitsubishi after they left the studio. At the time Melly left the car, the victims were alive and continued to an unknown location with YNW Bortlen, Davis said.
"Did any arguments occur between any of you at the studio," Melly's lawyer Stuart Adelstein asked Davis.
"No," he replied.
Davis said in the Mitsubishi was himself, Jacoby, Trayvon, and Tate, while Bortlen, Melly, Sak, and Juvy entered the grey SUV and were heading home to the house they all stayed at.
"Did there come a time when you were woken up before getting to the house?" Adelstein asked him.
"We pulled over and that's when Melly got in the car with all of us," he said.
Davis says he was '100%' sure that Melly had gotten into the grey SUV, which kept going.
Davis also stated that when they found out about the deaths of the two artists, Melly was at the house with them, and they "all were crying."
"Was this young man crying?" Adelstein asked about Melly.
"Yes, positive," Davis said, adding that they all went to Fredo Bang's house right after.
Davis was also asked about Cortlen 'Bortlen' Henry showing up at the house.
"He said it was a drive-by," Davis said of Bortlen.
Davis was also asked if anyone had a problem locating a phone, to which he said that Melly had been looking for his phone.
"Are you 100% sure that when people were getting on the phone that this young man was looking for his phone to call people?" Adelstein said.
"Yes," Davis replied.
Meanwhile, Prosecutor Kristine Bradley cross-examined Davis on his knowledge that Melly was at the house where he saw him and that Melly was looking for his phone at the time they all learned of the murders. However, she raised that Davis gave cops a statement on May 5th, but he failed to mention both crucial facts.
"You met with me on May 5th, 2022, do you remember that?" Bradley asked Davis, who said, "Yes."
"Your two attorneys were present that you got?" she asked.
"yes," he added.
"And I asked you questions for quite a number of hours?.." she asked to which he said, "Yes."
"And do you remember I had asked if you had met with anyone else with regard to this case?" she asked, referring to the other prosecutor.
The prosecutor also asked whether Davis remembered if Melly's phone had a passcode and if they all used each other's phone, which he confirmed by saying "yes."
Bradley also showed Davis his statement from May in which she asked him where Melly was when they got back to the house, and he replied, "I don't know," and he "assumed" he went to his room, although he said in court on Tuesday that he knew definitively that Melly had gone to his room.
Davis was also asked if he was the one who shot the victims, to which he said, "No."
Bradley also asked Davis if he had met with other prosecutors and the police and today – almost 5 years since the incident, that he suddenly remembered that Melly had lost his phone.
However, the defense quickly re-examined their witness and asked if the main detective Mark Moretti had questioned him.
"No sir," Davis responded.
Adelstein: "And the bottom line is that at the time you learned that Sak and Juvy were shot, this man was at his house?"
Davis: "Yes Sir."
Adelstein: "And did you tell that to the state?"
Davis: "Yes."
In the meantime, Juvy's mother, Leondra Phillips, reacted to Davis' testimony casting doubt that he was a credible witness.
"Sad case [rolling eye emoji] n***a get your lying a$$ off the stand," she wrote on Facebook.