About two months since DDG was accused of creating a burner account to diss his girlfriend Halle Bailey and her The Little Mermaid co-star Jonah Hauer-King after they walked the red carpet and held hands, the rapper says the moment left him insecure.
In a new song, "Famous," the rapper shares that he regrets dating a "famous b**ch."
"Fall in love, I hate that sh*t/Knockin' me off my grind, I can't f**k with relationships (Oh)/I ain't even got enough time in a day for me to chase a b*tch (No)/I don't even ask for much, I ask you to do the basic sh*t (Oh)/Hardest thing I did was fall in love with a famous b*tch."
The couple has been dating for over a year, but in recent months, DDG has been the source of much drama involving his girlfriend and his ex-girlfriend.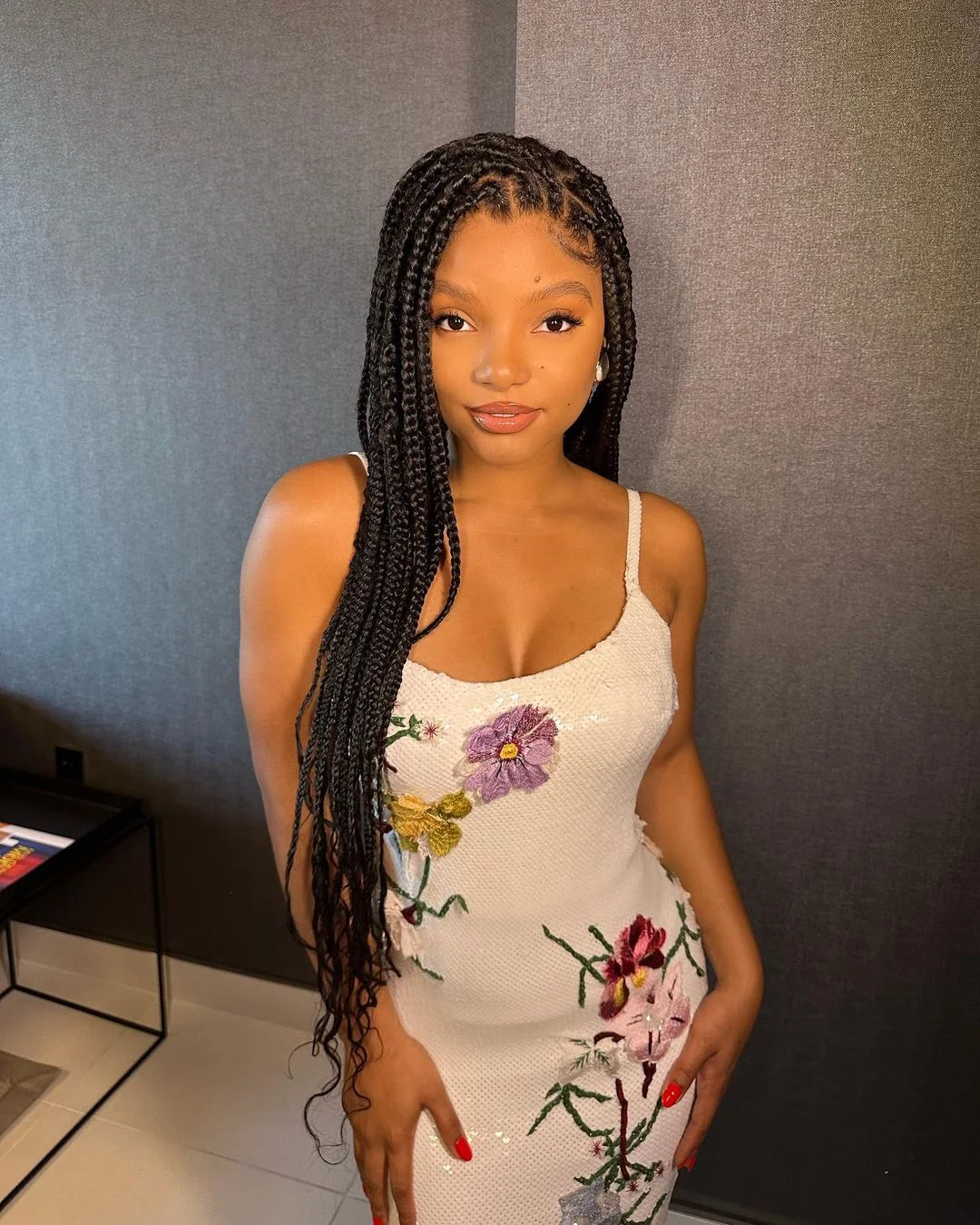 In the song, the rapper says he hates being in love and goes on to mention how he felt insecure seeing Halle hold her co-star's hand at a promotional event, and he didn't like seeing her kissing other males in her show. Halle is also an actress and has appeared in the award-winning show Grown-Ish and recently starred as Ariel in The Little Mermaid.
"Filmin' a movie now you kissing dudes / You know I love you a lot / I don't give a f**k if that s**t for promo / I don't wanna see this s**t no more," he sings. "Why is y'all holdin' hands in the photo? / You know I'm insecure, that's a no-no."
The rapper appears to be speaking about the photo of Halle and Jonah holding hands for the premiere event of The Little Mermaid in London.
Halle Bailey's fans online bashed the rapper for the lyrics. "He is trying to ruin her moment so bad ughhhh," one fan wrote.
"I saw a post a while back that said "the most embarrassing thing you can be right now is a gf"… and at first I was like naaahhhh not true but it really seems like that's the case," another said on Instagram. "What's up with these jealous men? she's working," another added.
"He really hates that it her blowing up and not him. This why they tell women not to date down. This what you end up with," another said.
DDG nor Halle Bailey have not reacted to the backlash from her fans.