Lori Harvey is setting the record straight after fans claimed that she and Migos rapper Quavo were spotted on a date in Los Angeles.
Earlier on Thursday, paparazzi shared photos of them both at a West Hollywood restaurant. The photos were not of the two together, but rather they were seen individually at the eatery, with Quavo seen leaving the restaurant and being on the phone and Lori leaving a few minutes later.
Fans online immediately jumped on the news as they speculated about the pair possibly being on a date. Lori Harvey has been dating Snowfall actor Damson Idris in recent months. The two have been dating since late last year and went official sometime earlier this year. Her prolific dating life has been scrutinized by many, as Harvey is known for her many celebrity trysts.
However, Harvey shut down the speculations that she and Quavo were dating as she responded to a Tik Tok video.
"Lmao no I was having lunch with my besties who are right behind me," Lori wrote in the comments section.

Quavo also reacted to the reports calling it cap in a message posted on his Instagram Story on Thursday. "Shidd cap [blue hate emoji]," the Migos rapper wrote.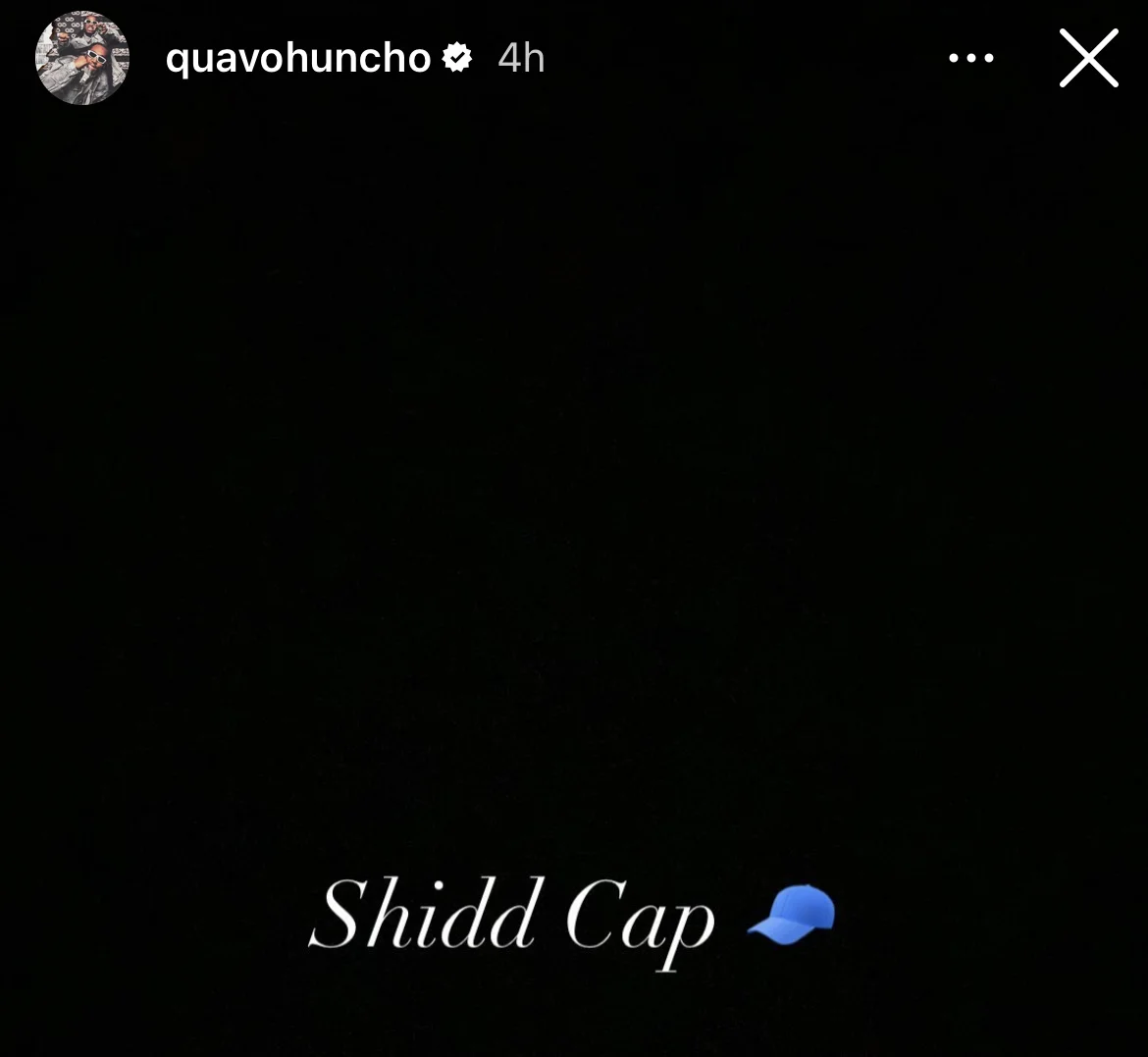 A video of Lori and a few women were also shared online, showing her walking ahead of them before entering a waiting vehicle. There was no interaction between her and Quavo.
There are reports that Lori was at the restaurant for food with her friends after she successfully wrapped a photo shoot for fashion brand, Pretty Little Thing.
As it turns out, Lori and Quavo just happened to be in the same spot for food.
Meanwhile, some fans have been celebrating the possibility that Lori and Quavo could possibly be dating, with some expressing that they don't like Damson for her. She and Damson have not been seen together since May, when they attended a Beyoncé concert.
Lori previously dated actor Michael B. Jordan, 36
As speculations grew over her current relationship status with Damson Idris, Lori Harvey was recently spotted at Billionaire Michael Rubin's annual July 4th All-White party in the Hamptons. She attended the exclusive party with Idris which further fueled speculations that they might've already called it quits. Nevertheless, last month they attended Beyonce's concert in London together.