Buju Banton announces he is dropping his new album on September 8, with pre-orders starting on Friday. The reggae/dancehall legend assembled the 17-track project with some notable names on the guest lists.
Born For Greatness will be Buju Banton's thirteenth album and will feature Victoria Monét on "Body Touching Body," Stephen Marley on "Feel A Way," and Snoop Dogg on "High Life." Among the solo singles on the project are "Ageless Time," "Yard and Outta Road," the previously released single "Coconut Water (SIP)," "Let My People Go," and the title track.
In announcing the album, Buju Banton, whose real name is Mark Myrie, says he has accepted the change in the music space and is embracing it.
"Another milestone Another stage I embrace it all I've accepted the change Here is something spacial From my experience and musical journey And ode to those who acknowledge the struggles and challenges that surmounts And others who will ,your eyes are not deceiving you nor is your ears, you were born for greatness," Buju wrote. "I embrace you with love melodies and music. Enjoy my 13th studio album #BornForGreatness Available September 8th, Pre-Order THIS Friday."
In another message shared with a video of himself dancing, Buju asked his fans, "How much have you learned How well have you grown Do u still have fun doing it? I WANNA SHOW YOU."
Banton also shared the album's artwork showing a photo of himself decked out in gold jewelry that includes some massive gold rings and bracelets, as well as a chain-like crown on his head.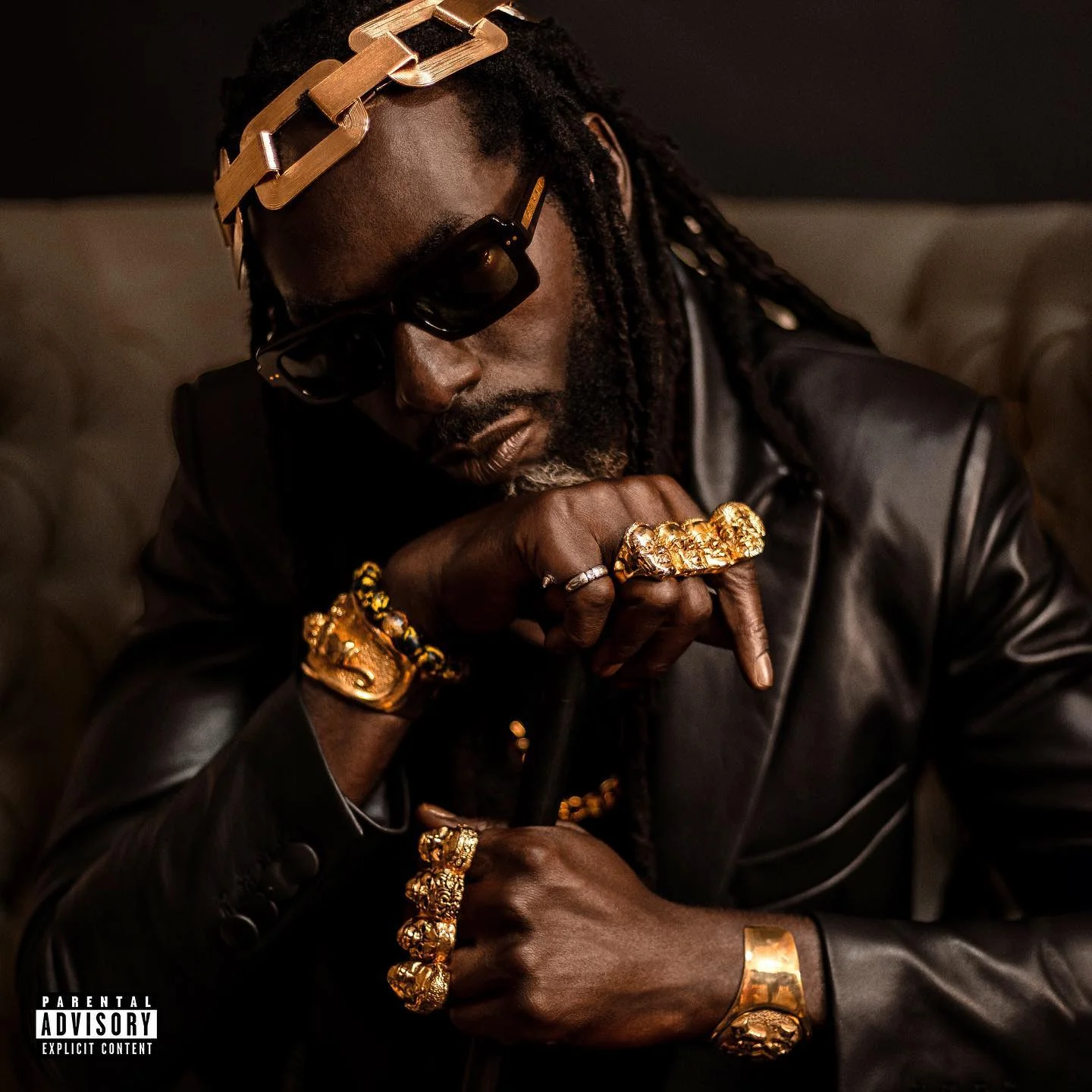 The singer has not yet released any more details about the project, but sources told Urban Islandz on Wednesday (July 12) that Stephen Marley is among the producers who helped craft the album.
Born For Greatness is the follow-up to Buju Banton's 2020 album, Upside Down 2020, which peaked at No. 2 on the Billboard Reggae Chart in the United States. That album saw guest appearances from Stephen Marley, John Legend, Pharrell Williams, and Stefflon Don. The single "Unity" off the album earned Buju a spot on the FIFA 21 soundtrack.
Born For Greatness tracklist
1. Ageless Time
2. Life Choices
3. Born For Greatness
4. Coconut Wata (SIP)
5. Yard and Outta Road
6. Body Touching Body – feat. Victoria Mònét
7. Turn Up Tonight
8. Sweeter
9. Feel A Way – feat. Stephen Marley
10. Plans
11. Nuff Love For You
12. Walked Out
13. We Find A Way
14. My Microphone
15. High Life – feat. Snoop Dogg
16. Trial By Fire
17. Let My People Go