Cardi B and Offset have put the rumors to bed as they appeared happy and flirtatious during Fashion Week in France on Tuesday following speculations that the pair's marriage was in troubled waters.
Fans have been watching the couple since Offset claimed that she cheated on him. However, while they have not addressed formally addressed Offset's claim, the couple were spotted together at Paris Fashion Week for the first time since Offset's claim more than a week ago.
Videos online showed Bardi in a sparkly leather dress while her husband Offset sports a black coat with his hair clipped up in bantu knots with sparkly clips. Offset maintains a straight while Cardi smiles and tilts her head as she shows off her waves mullet hairstyle.
Offset does hold Cardi close and rests his hands on her hips. The pair was at the Balenciaga Couture Paris Fashion show.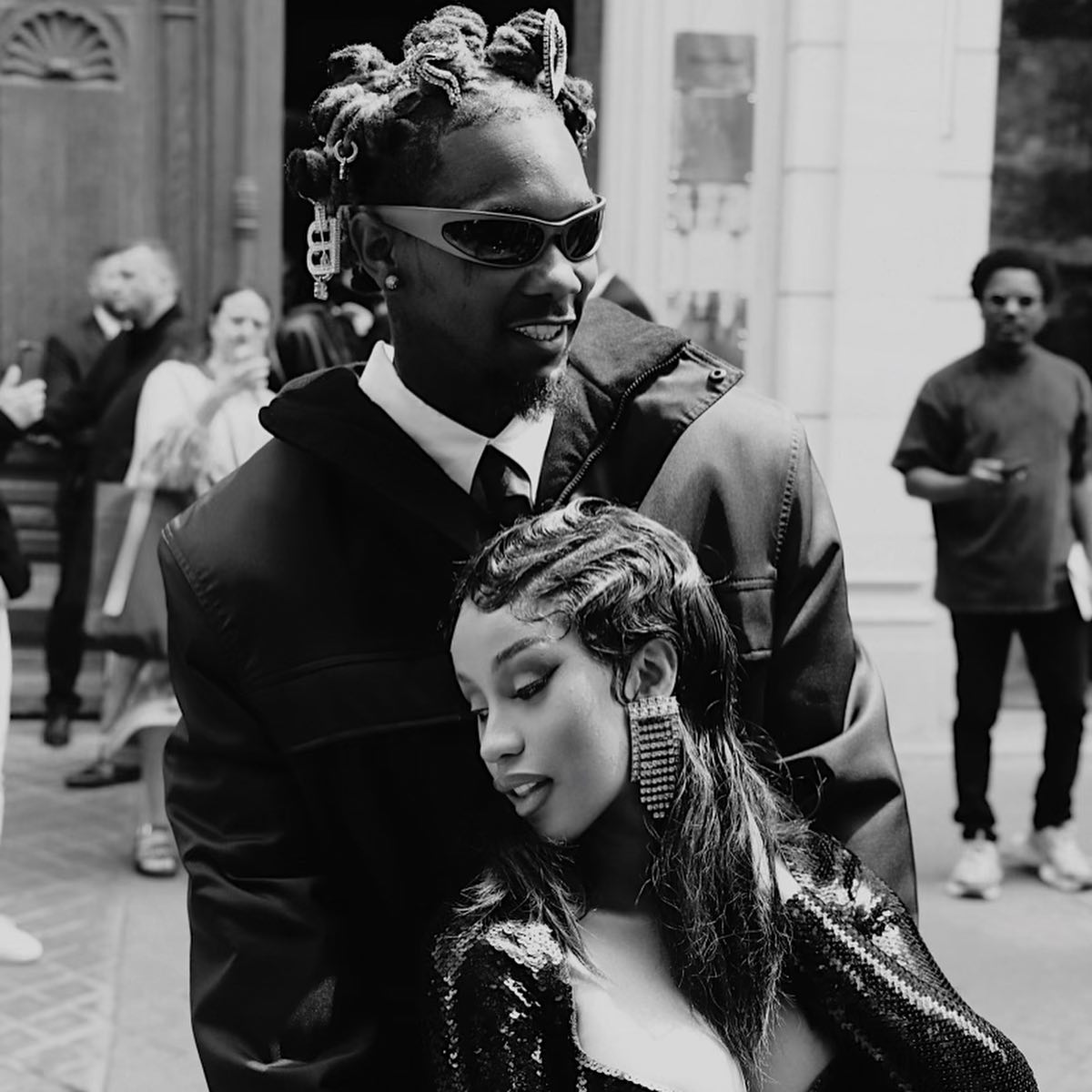 Other videos show the couple holding hands as they left the Jean Paul Gaultier show in Paris. Cardi is seen wearing a skintight black and white bodysuit that accentuates her figure.
In the meantime, Cardi has been getting all of the attention as she was featured by Vogue as she got ready for the Schiaparelli show.
"So this is how I get ready as a rich woman, I have staffs," Cardi says as she hints at her beauty team.
The rapper shared her dress options and revealed that she went with a gold-trimmed busty gown because she was skinny and didn't like how her legs looked right now.
In the meantime, it seems that Cardi and Offset are fine despite the rapper's post claiming that she cheated. The rapper had shared what looked like a DM from a man to Cardi where he hinted that he wouldn't cheat on Cardi and do "clown sh*t"n like Offset.
Offset and Cardi's marital problems have been no secret, as Cardi filed for divorce just before the pandemic due to Offset's cheating. The rapper also caught some criminal charges from a bar fight that she pleaded guilty to this year. That fight was reportedly with women Offset was cheating with.
Cardi did, however, deny the cheating rumors as she referenced Offset's past behavior in a video on Twitter.
"You can't accuse me of all the things you know that you are guilty of. Sing it with me, y'all! And I see that it is easy for you to blame everything on me. Yes, honey," Cardi sang before telling her fans to ignore Offset because he was "spiraling."