Julian Marley and Osmani Garcia "La Voz" have released their summer song and music video of "Summer Love," which has hit 1 million views on YouTube and is among one of the top streaming reggae songs on Spotify.
The track fuses Reggae and Latin music as it brings together the love shared between Jamaicans and Cubans and reflects only good vibes and love.
The track, which was released on June 23, was produced, co-written, and inspired by Jamaican producer Crawba Genius who is well known for his work with artiste Charly Black and the likes of Maluma in his hit song "Agua Jamaica."
Speaking to Urban Islandz, Jermaine' Crawba Genius" Henry of Crawba Productions revealed that this is his second time working with Julian Marley, who previously collaborated with Charly Black on another track.
The song was inspired by Henry's girlfriend, who he said came from a conversation.
"I wrote the melody and some of the lyrics in English and I brought this idea to [Marley]. The only person I think that could deliver this the way I wanted it to deliver was Julian Marley or otherwise, it would have been Bob Marley who would have to get up from his grave and sing the song," he jested.
The producer added that the artist brought the song to life, and Garcia helped to compliment the song, which is considered a "Spanglish" track.
As of Thursday, the song hit over one million views on YouTube, 350k on Spotify, and is climbing on Tidal, Apple Music, and other platforms, the producer said.
The single was launched via Ruido Callejero, Garcia's record label, and the music video was shot in Miami, featuring both artists and the wife of Garcia- Laura, as a special cameo.
"I really enjoyed working with Julian Marley, he is extremely talented and has the essence of his father Bob Marley, of whom I have been a fan of all my life. Working with Julian is a dream come true, the song is full of positivity, happiness, and love, something we both stand for," Garcia said.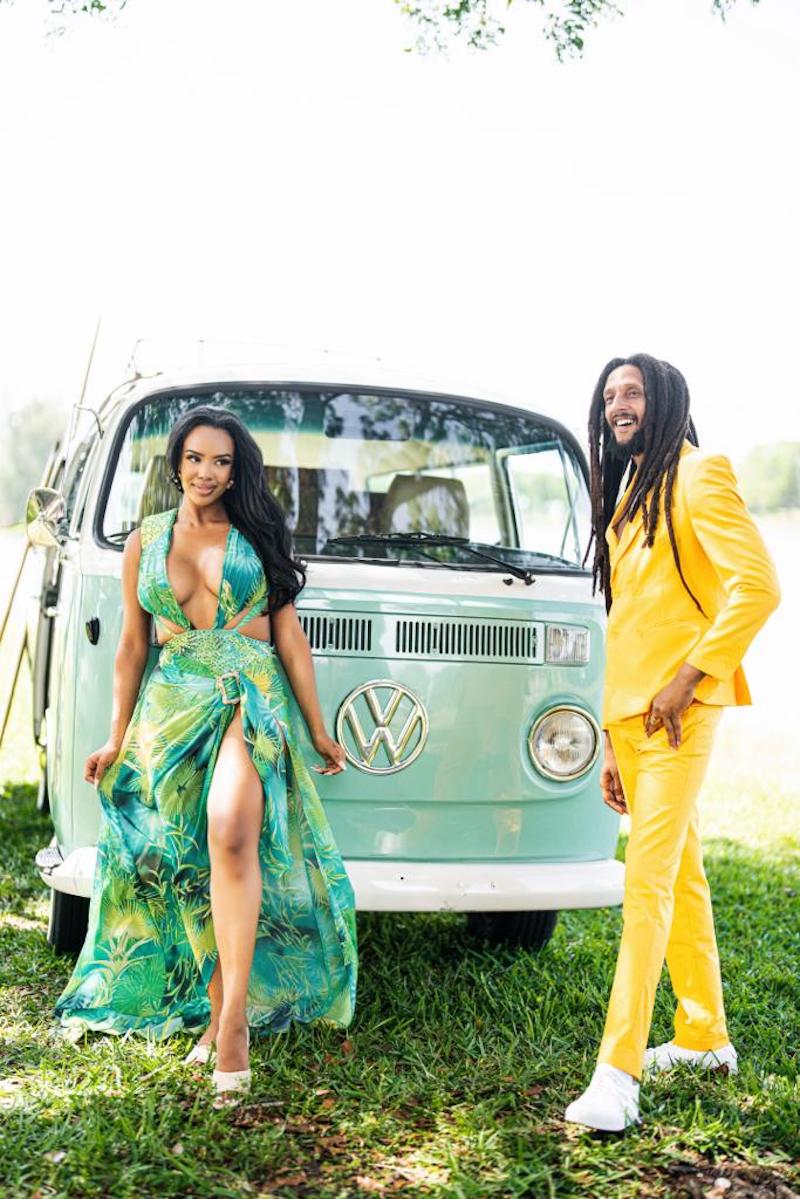 Marley also shared that he hoped fans enjoyed the song, which is infectious and a vibe for the summer.
"Working with Osmani Garcia was spectacular, he has a big personality, his voice and energy were on point, and when things flow easily, that is where the hit is… this is a song that many people will identify with, and although it's a love song, it has a very catchy beat, and easy to dance, perfect for the Summer events," Julian Marley told Urban Islandz.
Julian Marley is a Grammy-nominated artist and singer, songwriter, producer, and philanthropist. His music is widely known and respected, and he worked with his ex-sister-in-law Lauren Hill on her award-winning album, 'The Miseducation of Lauryn Hill.'
Garcia "La Voz" is also a rising artist and is well known for his international hit song, "El Taxi," featuring Pitbull.