NBA YoungBoy let his feelings about the Mayweather family be known in the aftermath of some recent social media feud involving the Gotti family.
NBA YoungBoy is not taking too kindly to being called an "animal" by Nicolette Gotti after her brother and Floyd Mayweather got into a massive brawl earlier this month. The much-anticipated boxing match was brought to a halt in the sixth round, and both fighters were disqualified. An angry Gotti was seen attacking Mayweather, and the teams of both men ended up in a brawl.
After the fight, Gotti's sister had quite a few things to say about Mayweather and his daughter, Iyanna 'Yaya' Mayweather, and NBA YoungBoy even caught a few stray shots from insults posted by Nicolette.
The rapper, however, responded on Tuesday to let Nicolette know he isn't afraid of Nicolette's mob connections, and he certainly doesn't deal with the Mayweather's.
"You know we got it we got it, daughter. Man, I'm gonna tell you like this. I hope you do that b***h the worst way two-three years from now," he said about Iyanna.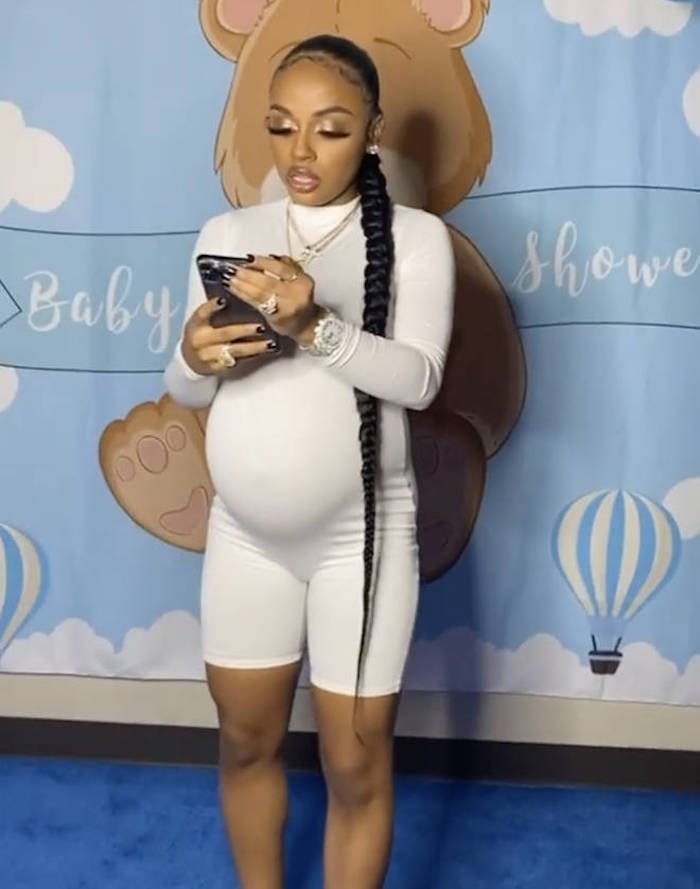 YoungBoy continued, "I don't give a f**k, it ain't my business. I hate that h*e and when it comes to her like Daddy that n***a don't need to be in my mentions. I don't f**k with them."
The rapper added that he idolized Gotti but won't take disrespect from them.
"Your brother lost the fight. Every man gotta lose, every dog got their day, man that's how it goes. Aye, I idolize your daddy. Next time you ever disrespect me y'all gonna have to bomb me. Have a blessed day beautiful."
Nicolette is John Gotti III's sister and the daughter of John A. Gotti, a renowned former mobster of the Gambino crime family.
Nicolette was very upset after the fight, where she threatened to come after Mayweather's daughter.
"@floydmayweather your daughter was ran through by a animal with 12 different baby mamas – your little circus animal- your all a pack of zoo animals… I swear on my kids I'm coming for your daughter it may be 2 years 3 years from now but I'm coming."
Yaya nor her father has not responded to Gotti's threat nor did they respond to NBA YoungBoy. The Baton Rouge rapper has not shared a reason why he dislikes the mother of his child and his ex-father-in-law, but in 2020 she stabbed one of his other baby mothers, Lapattra Lashai Jacobs, during a scuffle at his home. Yaya was arrested and charged for the incident and Jacob received medical treatment for her injuries. Jacob later shared that she has struggles dealing with the trauma from the violent incident.
Yaya Mayweather later pleaded guilty to charges of aggravated assault with a deadly weapon and was sentenced to serve 6 years of probation.