The son of former Bad Boy Records CEO, Diddy, has been arrested for driving under the influence in California.
Combs, who serves as executive producer for Diddy's media company, REVOLT TV, was arrested on Sunday for driving under the influence, TMZ reported. According to the Los Angeles Police Department, the son of one of the richest men in hip-hop was arrested during a routine traffic stop in Beverly Hills.
"Officers conducted a traffic stop, and they observed the driver possibly under the influence of unknown alcohol or drugs," the LAPD said. Combs was later confirmed to be under the influence of substance, but the LAPD did not confirm whether he was on drugs or alcohol.
It's unclear if Combs is still in police custody or whether he was bonded out, and a statement has not been released by the Combs family. Combs is the second oldest son of Diddy and the first of the mother of his child, Misa Hylton, who has since issued a scathing statement directed towards Diddy following Justin's arrest.
"I'm not protecting no one anymore, just my son," Hylton wrote in a series of messages posted on her Instagram Story on Sunday (June 4). "The statement 'a fish rots from the head down' means that, in addition to being a major contributing factor in a family or organization's success, leadership is also the root cause of its failure and demise. The Truth shall set you free."
Hylton also blast UCLA and referenced Diddy's recent lawsuit he filed against Diageo, the company he partnered with to produced his alcohol brand DeLeón.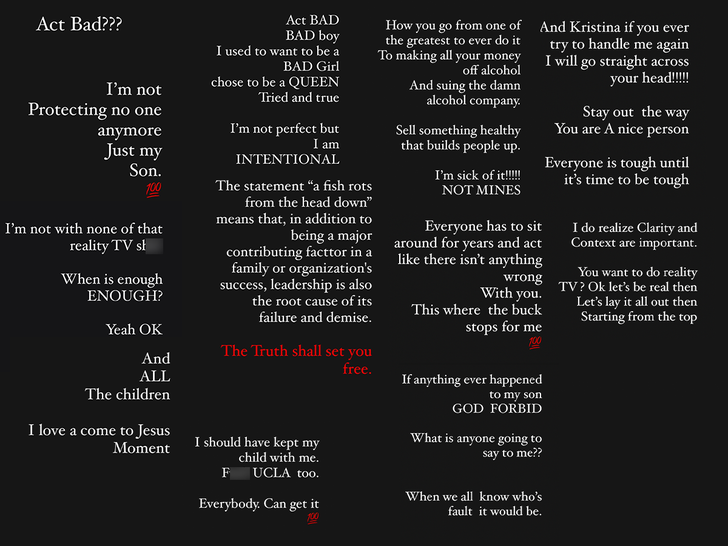 "How you go from one of the greatest to ever do it To making all your money off alcohol And suing the damn alcohol company," she wrote. "Sell something healthy that builds people up. I'm sick of it!!!! NOT MINES."
On social media, many people reacted to the arrest of Diddy's son, with some commenting that he should get the same treatment as DaniLeigh, who was arrested for the same offence last week.
"Keep the same energy y'all had with Dani," one person said.
"He's not the first person or the last person to be arrested for a DUI..carry on..hell..some of yall in the comments probably got those devices connected to your vehicle and a PO. Hopefully will learn his lesson," another said.
"It's funny now? But it wasn't funny when Dani did it whether they hurt someone or not it's never funny or cool to drive under the influence, you can hurt somebody like that," another said.
DaniLeigh was widely criticized after she was charged with a DUI and dangerous driving last week. Many in the hip-hop community criticized her, including Breakfast Club Show host Charlamagne Tha God who gave her the Donkey of the Day award.
Meanwhile, many fans felt that Justin's legal woes are easily solved since his father is powerful due to his celebrity status. The father of six has not commented on the arrest.