Nicki Minaj has finally dropped the music video for "Red Ruby Da Sleeze", and dancehall artist Skeng has made several appearances in the three and half minute music video.
The music video was reportedly filmed in Trinidad and Tobago around Carnival time in February when Minaj visited the island and was released on Mother's Day, quickly racking up one million views within 24 hours on YouTube.
Skeng and Nicki Minaj's friendship blossomed into mentorship after she remixed his "Likkle Miss" collaboration and gave him his first No 1 Billboard song last year. The 24-year-old father of one has since struck up an unconventional friendship with Minaj, the Queen of Rap, as they were spotted hanging out, and he also made cameo appearances in her music video.
In the song, Minaj is seen posing in various sexy outfits with the beautiful hills of Trinidad visible in her background. Around the 1:39 mark, Skeng makes his first appearance as he braces on Minaj's pink Cadillac Escalade while she sits on the bumper of the car.
Sporting a green Calvin Kein shirt, Skeng is seen puffing on a joint while sipping from a red cup. The artist does not sing but does make several other appearances in the video.
Other scenes from Minaj's charming island home, Trinidad and Tobago, seem to be from the area that she visited while in the country for carnival. The video is also interspersed with scenes of her and her friend and Basketball Wives star, Brooke Bailey, in Trinidad and what appears to be her home in Los Angeles as well as shopping scenes in the big city.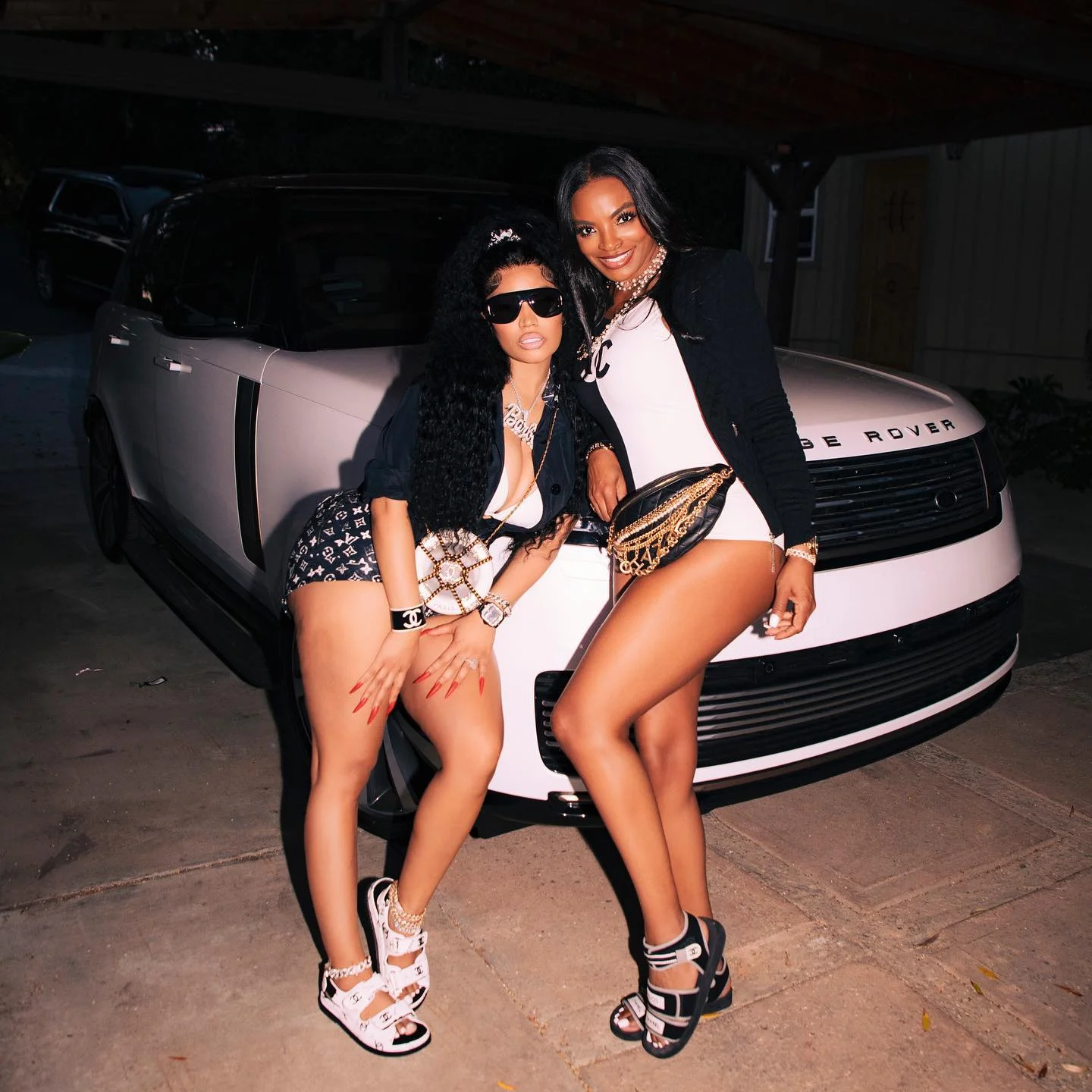 "There's now a full #RedRubyDaSleeze video on YOUTUBE!!!! It'll be everywhere else next week. Happy early MOTHER'S DAY," Minaj told her fans on Instagram on Sunday.
In the meantime, fans reacted to the video finally being released after months of Minaj teasing them with snippets, while many of Skeng fans also reacted to the love Minaj has been showing him.
"So in the latest edition of Dancehall is ALIVE Nicki Minaj's brand new video featuring Skeng for Red Ruby Da Sleez," one fan wrote on Twitter.
"Can we talk about THE AMOUNT of LoVE Nicki Minaj Is showing Skeng here, Sis is only the Queen Of Rap! With one of the most powerful & loyal fanbases ever! This is a GREAT LOOK for Skeng's career," another said.
"Red Ruby Da Sleeze" sampled Lumidee's "Never Leave You (Uh Oooh, Uh Oooh)," and the song debuted on March 3 at No. 13 on the Billboard Hot 100.
Last week (May 9), the song remained on the Hot 100 chart at No. 64, but with the video now out, there might be new traction for the single thanks to Minaj's large fanbase.