Dancehall artist Kranium has revealed that his song "We Can" featuring Tory Lanez is now certified Platinum in Canada.
Platinum certification means that a record has shipped, sold, or streamed one million units. The artist shared a heartwarming caption as he celebrated the latest achievement. "Officially platinum in Canada silver in the uk and america I need my plaque .. another one for the walls."
Just a few months ago, the song was certified Silver in the United Kingdom, a huge achievement for Kranium as many Jamaican/dancehall songs face an uphill battle of appearing on other charts aside from reggae charts around the world. The song's popularity gets a big boost from Canadian rapper Tory Lanez who was just making ground with his music career in 2016.
Kranium previously celebrated that the song was a classic and a forever song fans would play, noting that he was not into clout chasing or random co-signing.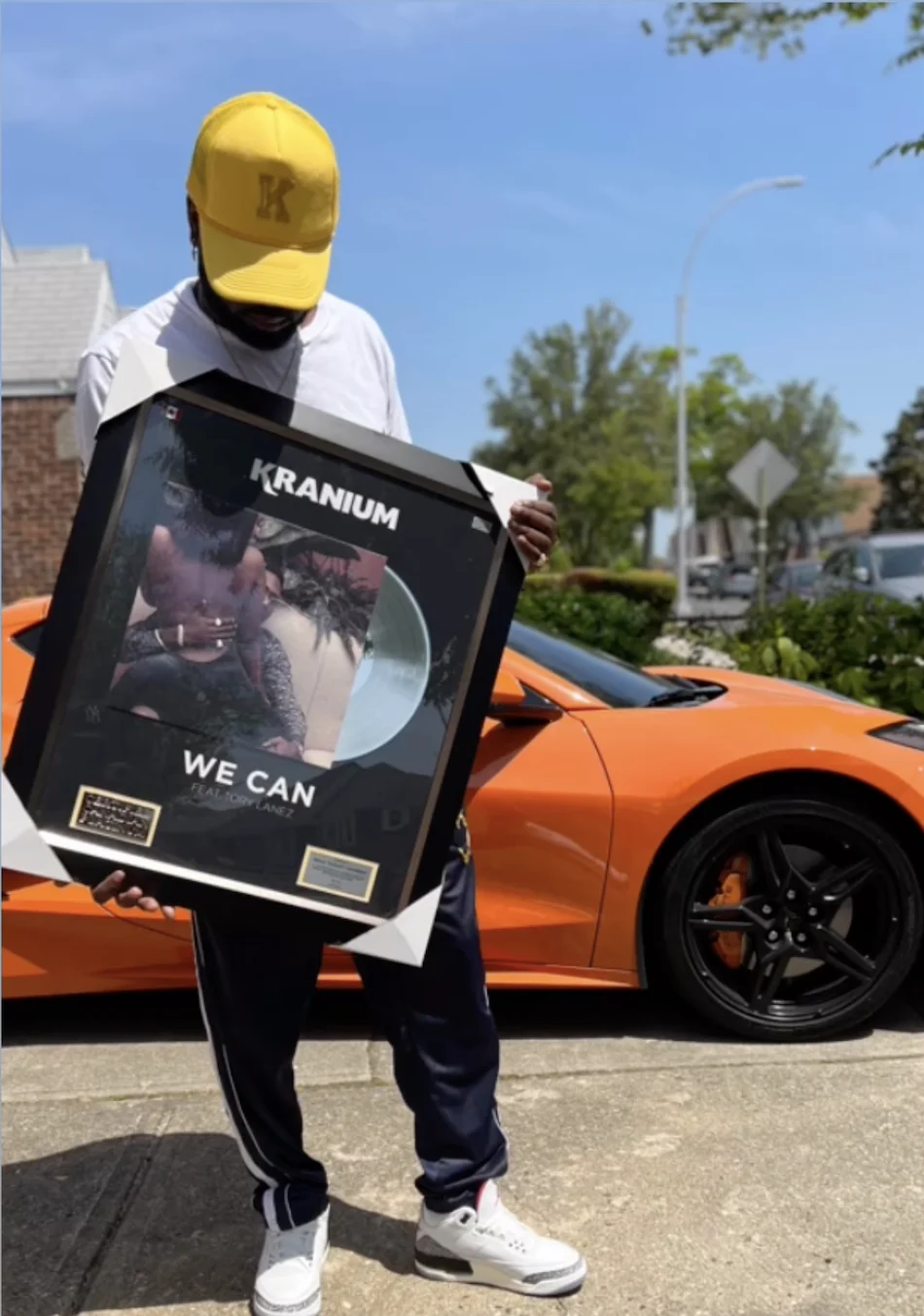 "We Can" is a very popular song in Canada, especially because of Lanez, and the song went Gold in November 2021- selling 400,000 units.
This is Kranium's second Platinum-certified single, putting him at an edge ahead of other artists in the dancehall fraternity. The artist's earned his first Platinum for "Nobody Has to Know' back in 2021 after the song hit Platinum in Canada. The song is also certified Gold in the United States by the Recording Industry Association of America (RIAA) in 2019 and silver in the UK (2021).
Soon, Kranium's records will be uncountable as his song, "Can't Believe," is also certified Gold and well on the way to being Platinum.
The artist is presently independent after leaving his longtime label, Atlantic, earlier this year after being with them for eight (8) years and recently released his independent project, 'In Too Deep' earlier this year.