Young Thug rather listen to Lil Baby's music in court that pay attention to what his lawyers and the judge have to say.
Fans of the rapper believe that he and other defendants are not taking the YSL RICO trial seriously given the shenanigans in the court, with a potential juror calling Judge Ural Glanville a "b*tch" in court this week, the arrests of the defendants over smuggled drugs into the courtrooms and Young Thug's level of nonchalance.
The rapper has been in court every day for the last year, and this week will mark a year since he was first arrested and placed into custody while awaiting trial. The rapper doesn't seem bothered by the stresses of the case. It seems as if he appeared to enjoy listening to music on new music Friday rather than paying attention to court proceedings.
While in court, fans of the rapper noticed that he appeared to be singing along to Lil Baby's song "Heyy" as he looked directly at the Law & Crime cameras covering the trial. The rapper turns to the side and looks at the camera as he mouths the lyrics, and he also uses his fingers to gesticulate.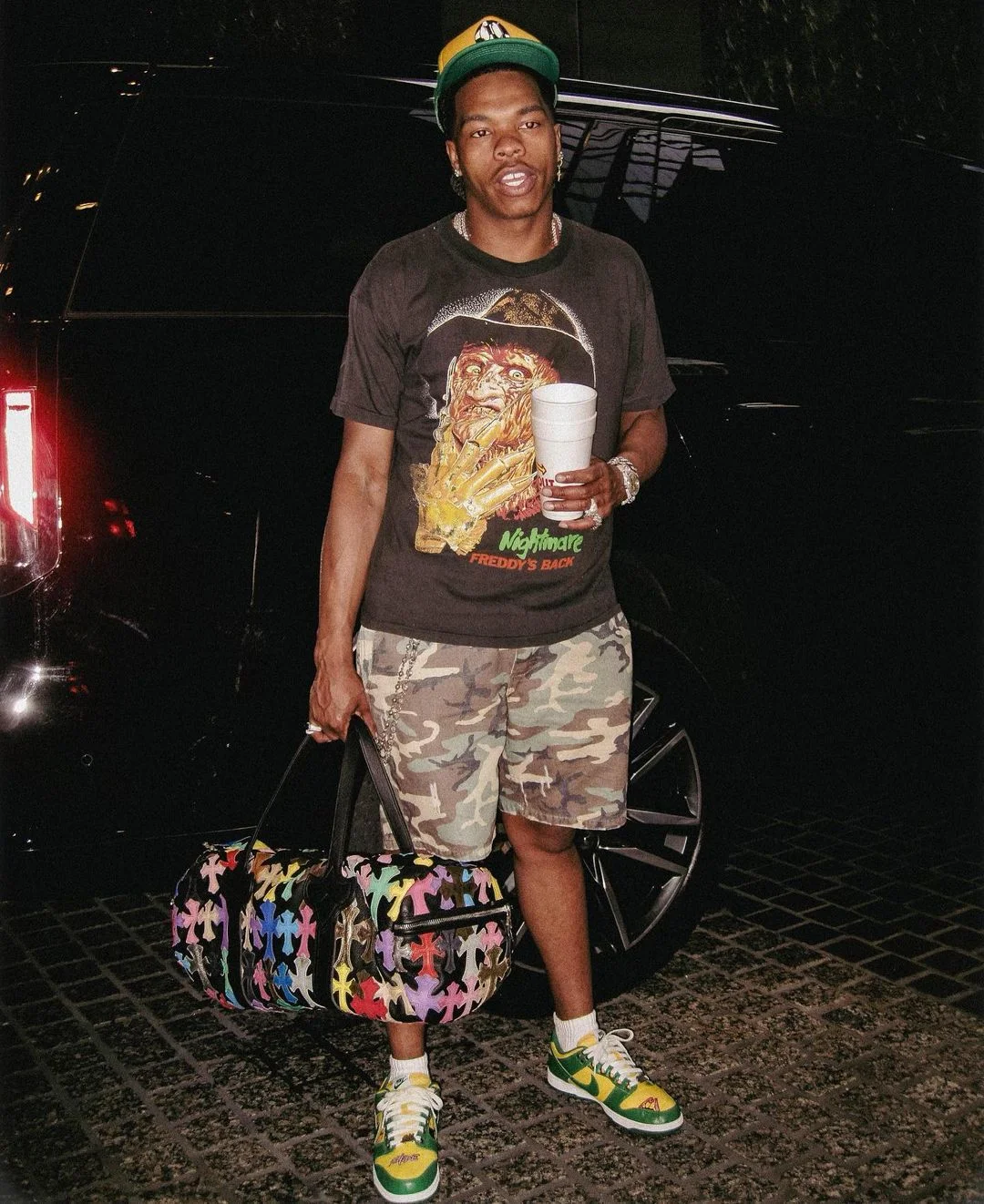 "Imagine having a RICO and not even taking the shit serious," one fan said. "Lmfaoooooo this song be in my head sometimes I feel the same thugggg," another fan said. "He either accepted he getting some time or he know he getting off, either way he chilling hard," another said.
The YSL Rico trial started in January with jury selection, but to date, the process is nowhere near finished as the hardships process is ongoing mainly because many jurors reveal that they can't take time off for a prolonged time because of their financial obligations. The trial is expected to last more than a year, given the number of defendants and the dozens of charges against them.
The process has caused frustrations for public defender attorneys who say they are barely making any money from the case and they cannot work other cases.
The drama has also been high despite the slow progress of the trial. Last week, one of the defense attorneys was arrested for possession of prescription pills out of their original containers.
Another attorney was also threatened with contempt of court proceedings if he did not write an essay on why an officer of the court needs to follow the rules.
So far, no one has suffered serious consequences, but juror 1373 will be tried for contempt of court on May 12, and if found guilty, he would be paying a fine and spending time in jail. The potential juror had an outburst and called the judge a derogatory word which was caught on tape.