Queen of Dancehall Spice is inviting female artists to join her on an "All Female Riddim" she plans to release.
The artist made the call on Thursday on her Instagram account, where she said she had begun the work and wants any interested artist to hop on it with her. "I'm producing a all female ? Any Female Artist who wants to be apart of this can email Spiceofficialqueenofdancehall@gmail.com, Tag who you want to be apart of this to make sure they see it let's goooooooo," she wrote.
She also shared a poster that announced the riddim and listed her email address for contact. The poster was well received by fellow artists and managers who expressed interest.
"So wait… @spiceofficial weh u nuh send it to mi whatsapp? Do it widdout me n me a war yuh!" Tanya Stephens commented. Spice also responded to her writing, "wouldn't make sense it release," with laughing emojis.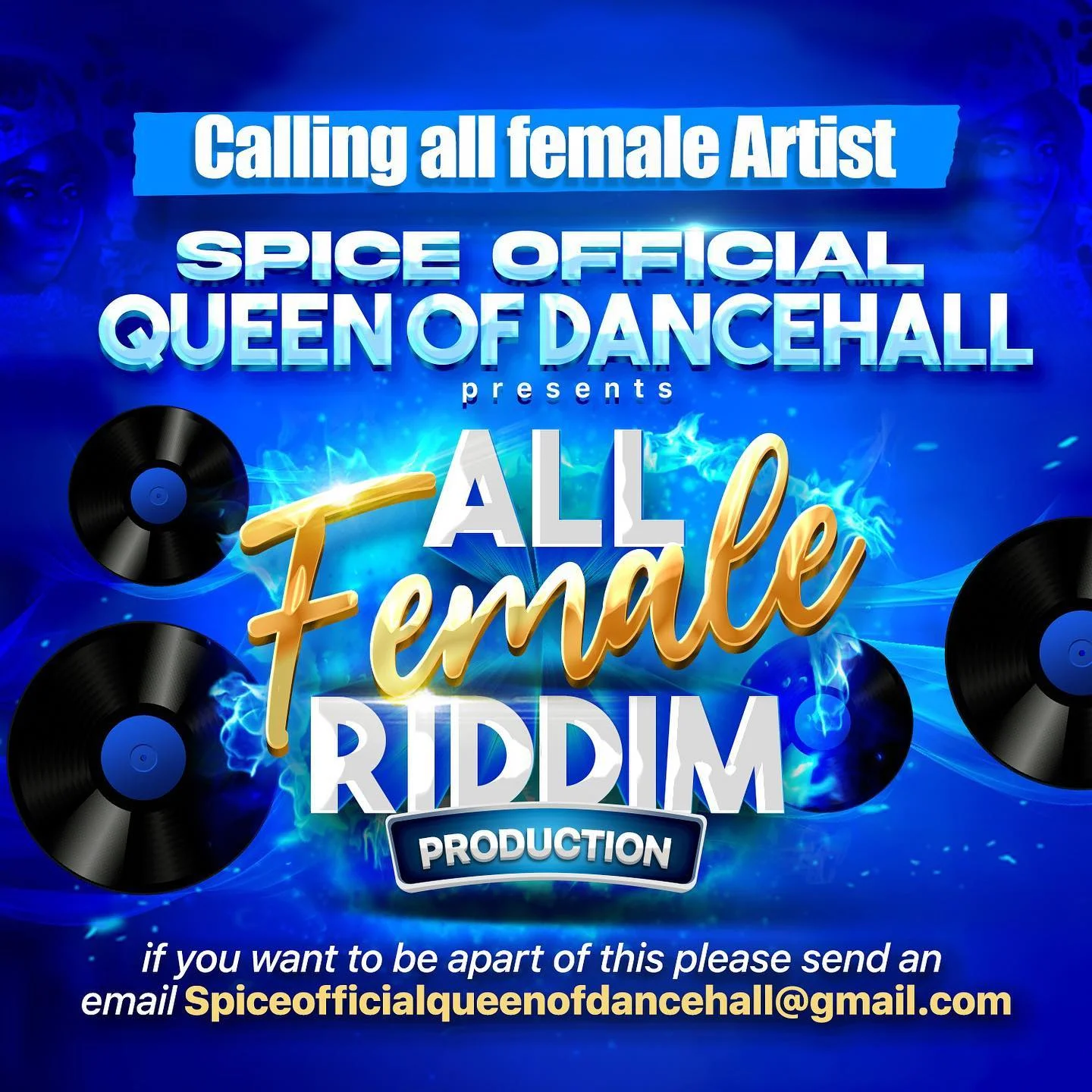 In the comments, her followers also tagged the artists they wanted to see on the riddim. Shelly-Ann Curran tagged Moyann, while a fan tagged Pamputtae, Vanessa Bling, and Ce'Cile, while others tagged Shaneil Muir, Jada Kingdom, Dovey Magnum, Macka Diamond, D'Angel, Stalk Ashley, and rising artists Bad Gyal Jade Cashan, Clymaxx, and Kizzy.
Other fans also tried to stoke the fire and tagged Spice's old nemesis Shenseea and Lady Saw, now Marion Hall.
"Minister Marion Hall and D'Angel music roll tru…it can't be dancehall if there is no drama," one fan said.
Another added, "but Spice who gonna go on that riddim u and so many females aren't goof. I know you and Pam and jada good. Who else u gonna add?"
"Spice definitely like where you said any female; that mean even if you and that person not on good terms, that person as well come #NoExcuseFemales," another said.
Other fans were more positive as they reminisced on times gone by when female artists like Queen Paula and Lady G collaborated.