BMF actor Lil Meech and Summer Walker have confirmed that they're dating.
Rumors started flying on Wednesday that Lil Meech and Summer Walker have been meeting up and possibly dating after she was spotted wearing a pink balaclava mask while out at a function with the actor. Neither of them reacted to the speculations, but a woman did pop up on social media on Thursday, where she shared on her story a photo of the actor sleeping in her bed.
"Daddy meech fine asf," she captioned the photo that was shared to her Instagram story. In the photo, the actor is sleeping with his hands under his face while a BMF sign is over by his headboard. A woman's blonde hair and forehead are captured in the photo, but the rest of her face isn't shown. It's obvious she took the selfie, leading to blogs reposting it and claiming that the actor was moving around with many women.
Meech, however, popped up and seemingly denied the impression of a relationship with the woman. "This was 2 years ago [cap emoji]," he wrote in a comment on the post on Instagram. He also left fans confused and amused, seemingly hinting that he was a taken man. "Summer is mine," he added.
Summer has not reacted to Meech's comment, but she did seem tickled days ago when the same blog reposted a tweet from a fan who said Summer is the one with the balaclava mask because that's just something she would do. The R&B singer later shared a screenshot of her FaceTime chat with the actor.
The artist responded in the comments section with half a dozen laughing emojis. She and Lil Meech began trending this week after eagle-eyed fans scrutinized a photo she posted in a Lamborghini and concluded that the blue interior belonged to Lil Meech. His pink phone case was also spotted in a reflection on the car's dashboard in Summer's photo.
Summer Walker shares a daughter with producer London On Da Track and twins with designer and aspiring rapper LVRD Pharoh, aka Larry, whom she reportedly broke up with last November while still pregnant.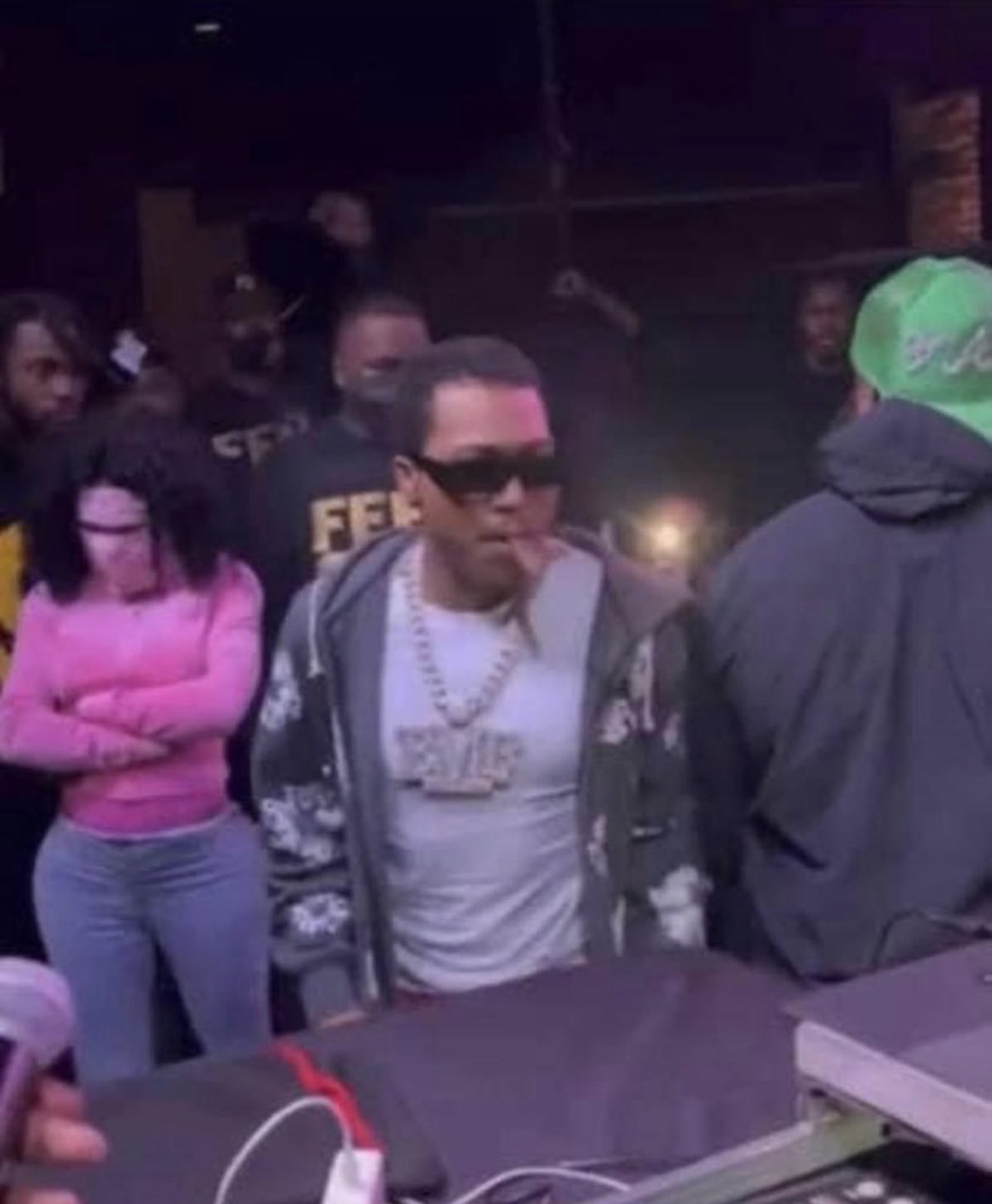 Larry seems to be in his feelings about her dating life, and fans think that he took shots at her after he reposted an influencer video on his Instagram Story calling her 'ran through.' "…N**ga want the brand new, not the ran through," the man in the video says. He also posted another video of another who said, "You know you weird… something's wrong with you."
Summer Walker also seemed to take her own shots as she reposted influencer videos calling out men for denying that they are bothered by women.
"Where your money? Don't man ain't supposed to have money?… you disrespecting yourself by being broke," one video said.