Shenseea is drop-dead gorgeous, but fans have questions about her feet. The dancehall singer was repping her homeland Jamaica in her latest photoshoot, donning the black, green, and gold in a skimpy outfit on a boat in the Caribbean sea.
In one of the pics, the "Blessed" singer gave fans a glimpse of her feet with her toes spread apart, which resulted in a bit of roasting in the comments. Her fans and even some of her musical colleagues were quite surprised, with some saying they appeared to be straight out of a cartoon. "But why did I count your toes cause it kinda looked like there was only 4 like straight out a cartoon or Shrek," one fan wrote. Another fan added, "I wasn't prepared for the toes. I stopped on that picture stuck lol."
"You pretty, but toes dem ah confuse mi feelings now like I had to look at my own toes to see if am just seeing things. You better be able to climb trees with them toes bruh," another fan wrote.
Despite the little trolling about her feet, Shenseea remains extra confident and bubbly, and why should she not be? The Dancehall star is as much a beauty as she is talented on the mic. She later shared a few photos of herself in the studio recording new music. Shenseea is currently hard at work on her sophomore album, due sometime this year. In a recent interview, she says the album will comprise dancehall music that Americans can understand. In other words, fans can expect some music similar to what Sean Paul put out, where it's dancehall music tailored for the mainstream music market.
"Pretty much dancehall that Americans can love and enjoy and understand," she told Billboard while adding that the first single off the project is on the way. "I'm about to shoot my very first single from my second studio album real soon and I'm pretty excited about that. I think it's gonna be amazing."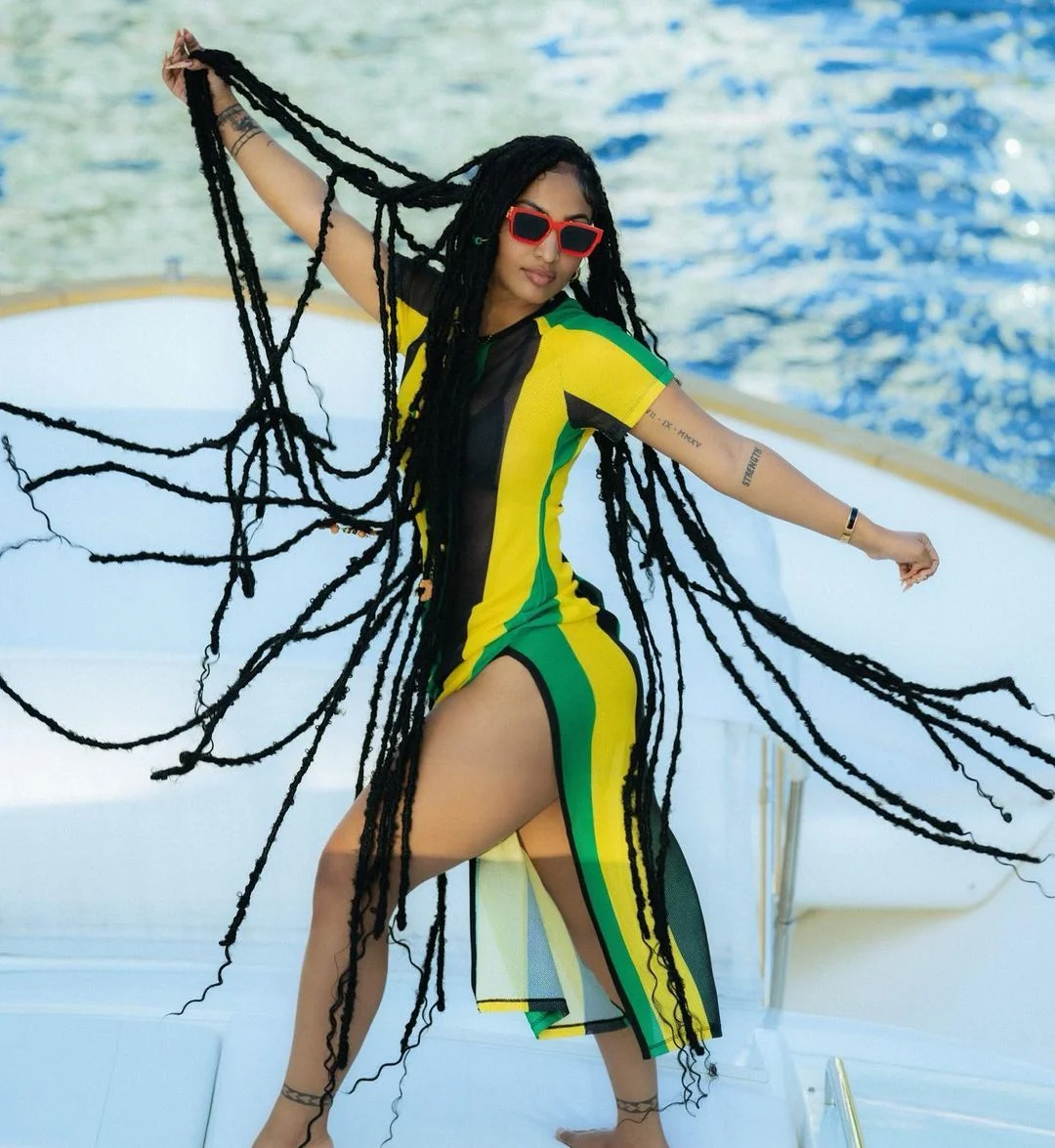 The "Rebel" singer also hinted that Kanye West could be featured on the upcoming album. She has not yet revealed the title or release date.
Aside from recording music, ShenYeng also put up some big performances since the start of the year, including at the 2023 Rolling Loud Festival in Los Angeles. In her downtime, Shenseea also enjoyed cooking and even shared videos of herself cooking some Jamaican favorites like oxtail, steamed fish, and curry chicken.