Pop artist Dua Lipa is in Jamaica, where she appears to be on vacation and is enjoying the company of the likes of Popcaan as she relaxes away from the freezing London weather.
The British-born Albanian artist shared snaps of her soaking up the sun, basking in the last rays of the Jamaican sunset, and seemingly hanging with locals. "living on island time," she captioned a series of colorful photos showing how she has been spending her days.
The artist appears to be staying at the legendary Golden Eye resort where writer Ian Fleming created the James Bond book series that later turned into a series of blockbuster movies and where some of the films were also shot.
In one image, Dua Lipa ate a slice of watermelon while wearing a tiny Hello Kitty bikini set. She also posed in shades of orange and hello by the ocean side and shared that she had gone rafting at the beautiful Blue Lagoon.
The artist also shared an image of a Loodi board, a Jamaican board game similar to the Ludo game. It appears that she was hanging out with no other than Jamaican superstar and OVO artist, Popcaan. In the snap, Popcaan's large 876 chain and jewelry are visible.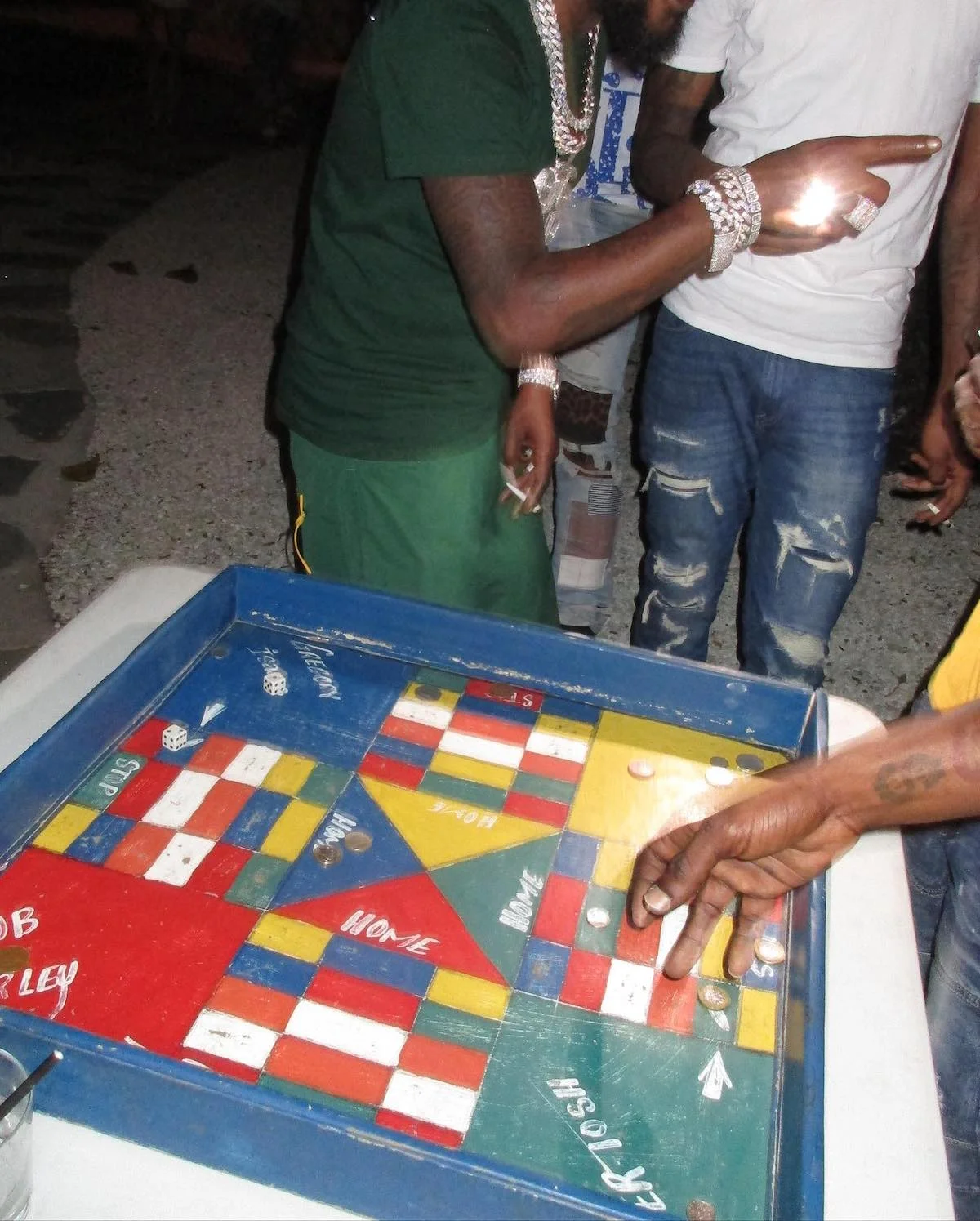 Dua Lipa appears to be visiting the island with a group of people, including Italian designer Giuliano Calza who posted snaps of the pop star enjoying drinks at a quaint little bar and them visiting small shops in the sleepy town of Port Antonio.
It's unclear if Dua and Calza are dating, but he has been her designer for quite some time. Additionally, they have also been spotted on vacation before with others, including a male pal who was thought to be her boyfriend.
Dua Lipa is well-known for songs like "New Rules," "Break My Heart," and "Levitating," featuring DaBaby, among many others. One of her biggest songs is a feature on Sean Paul's "No Lie." That song has since surpassed 1 billion views on YouTube and has been certified double platinum in the United Kingdom.