Late rapper XXXTentacion's grandmother, Collette Jones, who helped to raise him for most of his life, says she was happy with the verdict handed down by a jury this week that found three men guilty of first-degree murder of the rapper and armed robbery.
Jones appeared in a Law & Crime interview where she spoke about being nervous about the jury deliberations after the jury took 27 hours, which spanned almost 12 days before they arrived at a guilty verdict.
The three suspects were convicted mainly by surveillance footage from Riva Motorsports, where a fourth defendant Robert Allen and alleged mastermind Diedrick Williams, profiled the rapper. Two other suspects, Michael Boatwright, and Trayvon Newsome, executed the daring daylight robbery allegedly at the planning and direction of Williams, during which Boatwright shot and killed the rapper after they took his Louis Vuitton bag with $50,000.
The gripping trial, Jones said, left her nervous, but she was happy for the outcome that her grandson received justice.
"Right now I'm feeling very elated, I'm happy not the way he died or how they came on him but I'm just happy it (verdict) ended the way it did," she said in an audio interview on Law & Crime.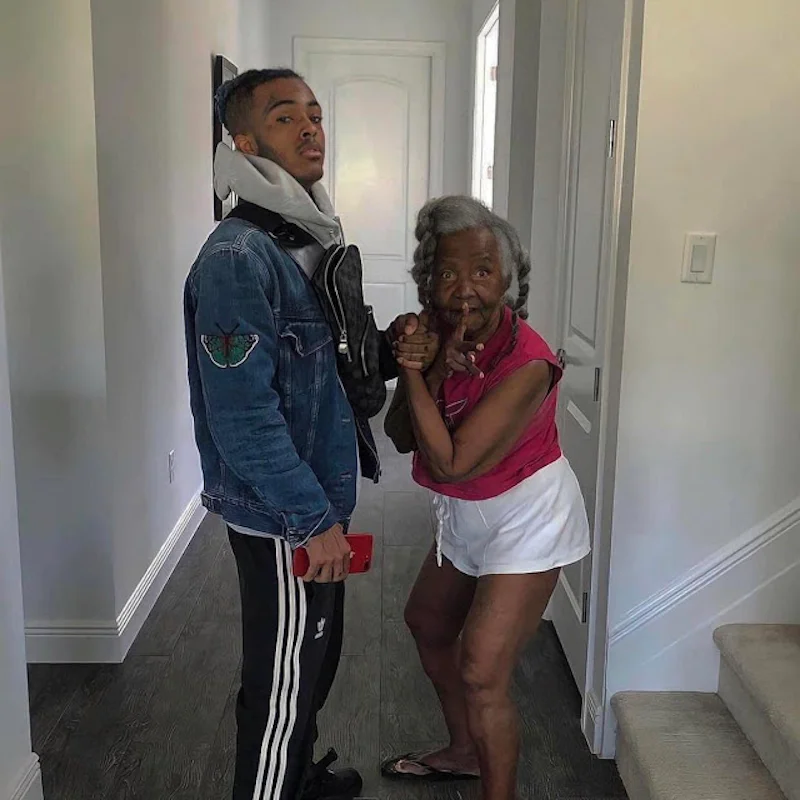 Jones said she saw comments online that spoke about the possibility of the defendants walking free, especially since there was no DNA evidence at the crime scene but said she was relieved at the trial's outcome.
"I was a bit worried because there was a guy that while they were [on trial] who kept saying 'oh they were gonna walk,' and that rested on me so yesterday when my daughter texted me and said verdict, I begun shaking like a leaf because I didn't know what to think I was hoping for the best outcome- that they would be found guilty," she said.
Jones continued, "But there have been all kinds of mixed feelings that there was no DNA evidence and that there were no fingerprints and in the end when the judge handed down the findings that they were all guilty, oh my God! I started shaking, I was so happy for the outcome that justice was served."
XXXTentacion, whose real name is Jahseh Onfroy, has Jamaican parentage from his mother, Cleopatra Bernard, and dad Ricardo Onfroy but he was mainly raised by his grandmother Collette Jones in Lauderhill, Florida.
In a Miami Herald interview, he once said of Jones, "my grandma really feels like my mom. My mom almost feels like more of a sister," while describing the dynamics of his mother becoming a teen mother and their struggles with each other.