Jamaican deejay, Popcaan is opening up and sharing candidly about his music and what drives the kind of music he makes. In a new interview on Crack Magazine, the artist opens up about the tone of his music and why he makes the kinds of music he does.
Popcaan is well known for songs like "Relevant" and "Win"- all motivational anthems, and he shares the thought process behind the positive attitude he embodies.
"Whatever I'm going through, that's what you hear on my records. I'm not going to sing about happiness when I'm sad," Popcaan says. "But I'm never sad. I can be disappointed, but I don't do sadness." The 'Trouble Foot Feet' artist continues, "I'll get stern, even mad. But I don't get sad."
Popcaan, who grew up in the economically depressed parish of St. Thomas, adds, "Because I grew up on sadness. I was sad all through the young stages of my life, even when I looked happy. I was trying to find love, and I found love in music. My music is therapy to people, and it's therapy to me as well."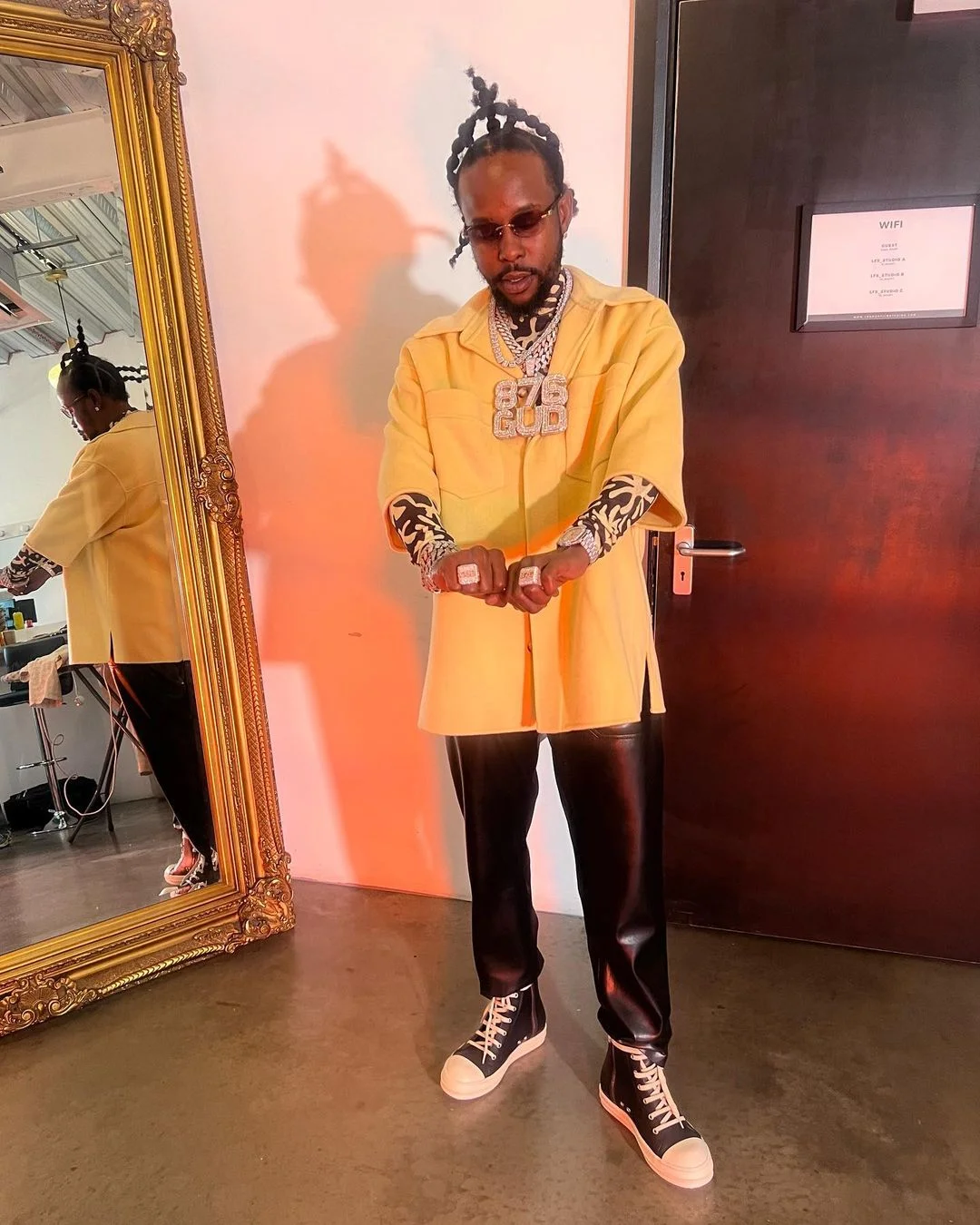 The artist also touched on his educational journey writing that it was cut short after his closest friend Scumpy who coined the nickname 'Popcaan,' was killed while they were in high school, and he was taken out of school to keep it safe.
Despite growing up in a Christian home listening to gospel music his grandmother used to always play, the dancehall artists says he was fortunate enough to get exposed to reggae and dancehall music outside the confines of his home. That exposure would start a lifelong love affair with Jamaican music, particularly dancehall.
The artist shared that music saved him as he went on to discuss his career taking off after he met Vybz Kartel, and they released the track "Clarks" in 2010 but still maintaining his unique persona alongside a large personality like Vybz Kartel.
"When I was around Vybz Kartel, I was always Popcaan, because I knew who I was," Poppy said. "And you have to know yourself in life."
The artist speaks about his position as an international artist and flying the Jamaican flag high, noting that he feels compelled to set the bar high and put out good music that inspires young and upcoming dancehall artists. As a result, he takes great care in his craft to control the quality of the music he puts out.