Jamaican Dancehall artist Valiant and Slingerz Family teamed up for a major giveback in the country ahead of his second performance in Guyana for the country's Mashramani republic celebrations.
The artist performed at a jampacked sold-out audience in Guyana for the second time in less than a month, a major achievement for the rising dancehall artist dubbed the hottest artist out of Jamaica right now.
Guyanese fans raved at the event headlined by Valiant, and Stalk Ashley put on by Guyana's premiere promotional company, Slingerz Family Entertainment. The event, dubbed 'Westside Mashramani Weekend' was praised widely by eventgoers and the promoters as a "job well done" since it was sold out and the live show went off without a hitch for the big holiday weekend in the South American country.
Valiant was accompanied by his Diplomats team, including managers Steco and Chopline, who were welcomed with open arms by thousands of Guyanese fans. The artist and Slingerz Family Entertainment also used the opportunity to meet and engage with his Guyanese fans, who support his rapid rise to fame as they popped in to meet fans in local communities around Georgetown.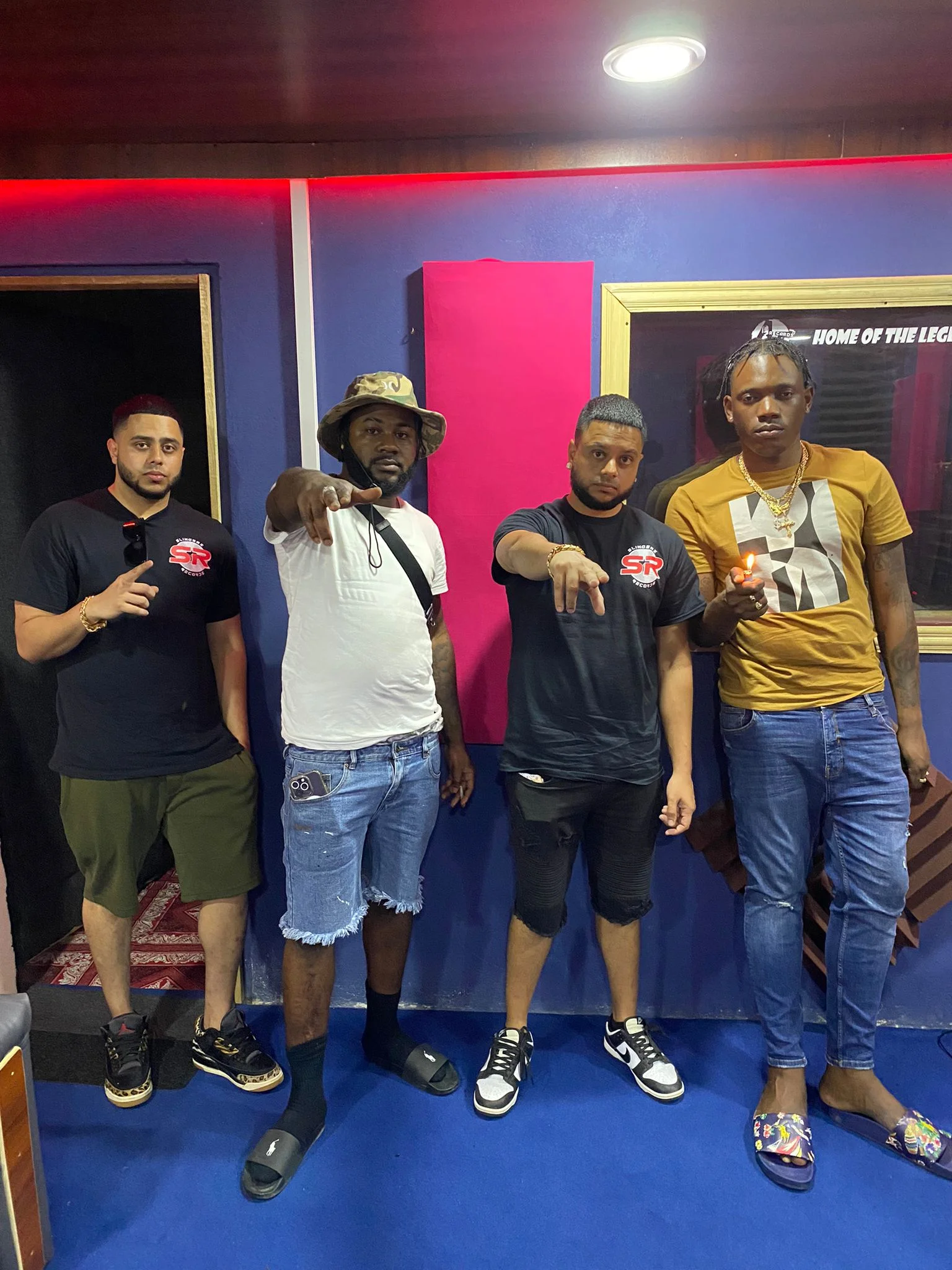 The communities the artist visited were Regent Street, Tiger Bay, Albouystown, Stabroek Market, and Leopold Street, where Valiant gave fans monetary gifts and stopped to take photos with excited fans.
Slingerz's Kevin Balgobin told Urban Islandz that the artist had expressed the desire to visit the country and meet the fans who've supported him.
"Having Valiant in Guyana was a great experience, he always mentioned to me when he comes to Guyana he would like to connect with his fans and give back to some communities. He has a solid fan base here in Guyana and realized that with the soar of his career," Balgobin said.
He continued, "He delivered an outstanding performance to his fans and as the promoter of the event we are very pleased with having him booked for our first-ever Westside Mashramani Celebrations Concert along with Stalk Ashley."
Valiant also shared that he wanted to meet and show young fans the benefits of following their dreams and showing them that anything is possible in achieving your potential, similar to how he has.
Valiant has been rising at a rapid pace following the recognition of his song "Dunce Cheque" last year, and he has been topping charts and headlines in Jamaica and across the Caribbean. He was recently featured on BBC 1Xtra's Hot For 2023 list and named on Vogue's '9 Artists Set To Takeover in 2023'.
The artist is due to perform in several other Caribbean countries, including Barbados, Grenada, Bermuda, St Maarten, St. Lucia, St. Vincent, and Trinidad, in the coming months.
There are also plans for a Canadian, US, and UK tour schedule that his team says will be announced in short order.
Information on the artist's tour schedule can be found at @valiant_music social media pages. Follow @slingerzfamilyent @slingerzrecords for the latest music and upcoming events happening in Guyana.