Label boss J. Prince says that he had a conversation with Quality Control's CEO Pierre 'Pee' Thomas after the rapper's death so they could see "eye-to-eye" after rapper Takeoff was killed.
Takeoff was signed to Quality Control as part of the rap group, Migos along with his family members Quavo and Offset. The rappers were in Houston, Texas, on the night of October 31 into November 1 with J. Prince's son and members of his crew when a fight broke out and Takeoff was shot in the head.
One man, Patrick Clark, was arrested and charged with the murder of the rapper. However, he claimed he was innocent and had not killed Takeoff.
As for J. Prince, there has been much criticism leveled against him and his son by the hip-hop community as the late rapper was with Prince's crew. Although no blame for the death was placed on J. Prince and his sons, a video showed J. Prince Jr. at the party, and after the rapper is killed, he is seen walking by Takeoff's lifeless body.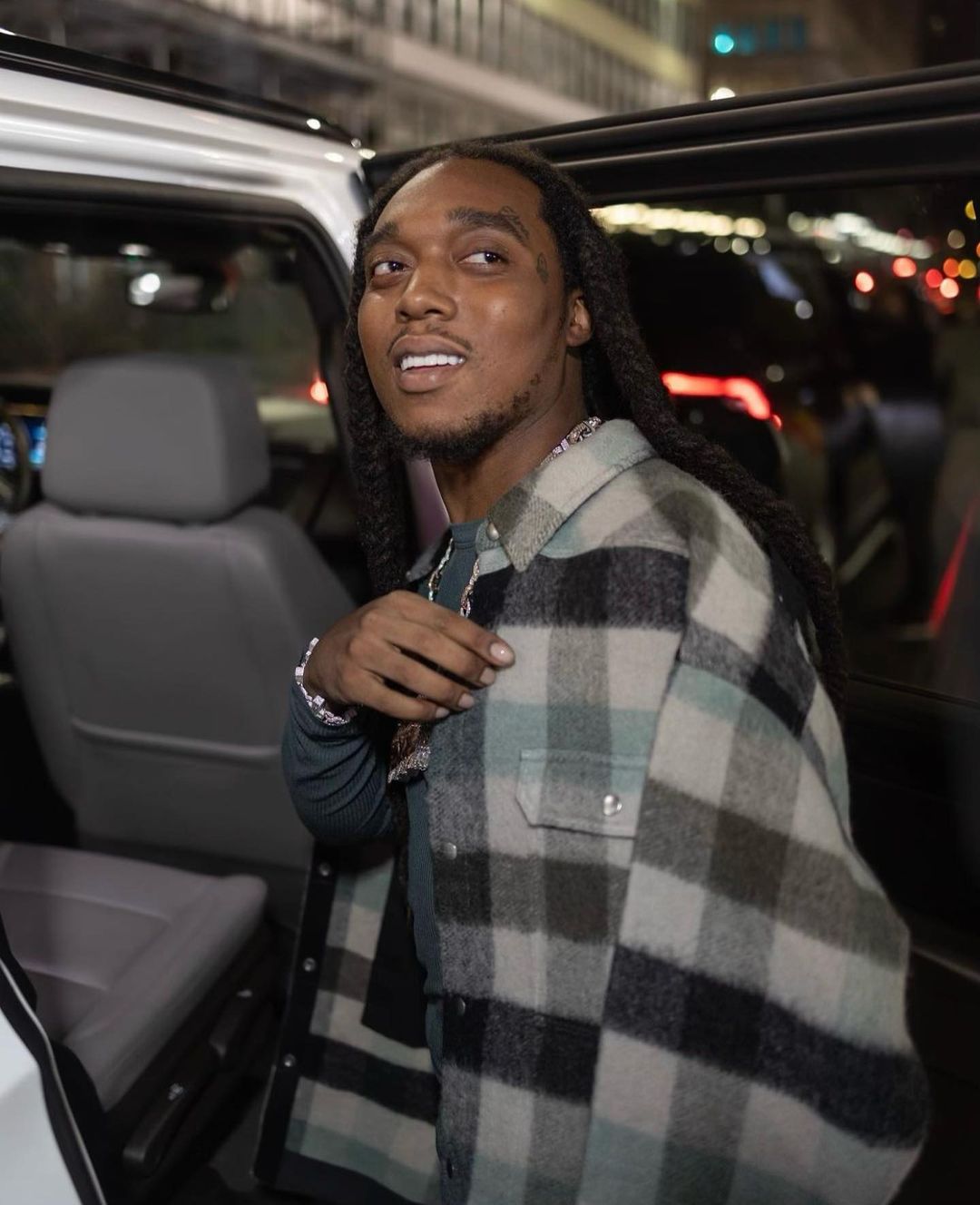 While on Million Dollaz Worth of Game, podcaster Gillie Da Kid revealed that they had received a request from Prince's team to appear on the show, but he was a bit apprehensive given the sensitivity of Takeoff's death.
"When I got the call from you, you know OG, we was a little reluctant to do the interview because somebody lost they life. It was a sensitive situation," he said.
Gillie also revealed the conversation he had with J. Prince, who shared he had a sit down with Takeoff's label to discuss the rapper's loss.
"So, we talked, and then when you alerted me that you had sat down with [Pierre Thomas] from [Quality Control Music] and everybody saw things eye-to-eye…As long as you see eye-to-eye with the people that's most close to him, y'all got everything figured out, then you can come speak your truth," Gillie said.
The Rap-a-Lot CEO was criticized after a snippet of the show was shared online.
"Ain't no understanding if you and your sons ain't sit down in front of takeoff real Family And look them in the eyes and tell them what happened it doesn't mean sh*t if you go sit down with QC the label that's not his immediate family that's just business and stop tryna protect ya sons when they out here doing funnystyle sh*t they're grown ass men tryna play these tough Gangsta roles like they about that life when they're not they should be able to look his family in the eyes and tell them what happened not doing All this weak a** sh*t," one person commented on Instagram.
"Yea forget that he acting like P the head of stair something …let me know if you and takeoffs momma come to an understanding," another person said.
"What the hell does that even mean! Smfh come to an agreement over someone's death sounds MAD WEIRD TO ME," another said.
Last month, J. Prince responded to criticisms leveled against his son, noting that people who reacted to a snippet of a video.
"You know, one of the biggest lies that was told was he walked by, you know, Takeoff's body as if he was heartless and didn't care," J. Prince said. "In reality, Jr. [and] my cousin, Michael Prince that's here — they was there with Takeoff from the beginning to the end. You know what I mean? Even when they walked by, the walk-by part — it took three seconds of an hour and some situation," he said, adding that they had attempted to tend to Takeoff after he was shot.