Tory Lanez's father, Sonstar Peterson, says he and his family "forgave" Megan Thee Stallion a while ago even though it was his son who became drunk and shot the "Savage" rapper.
Tory Lanez is currently awaiting sentencing after being convicted of felony assault charges for shooting Megan Pete, popularly known as Megan Thee Stallion, in 2020. The rapper's father appears to be in denial that his little boy shot and injured the rapper and also caused her trauma.
On Friday, senior Peterson, in a video shared on his Instagram account, directed his comments at Megan, who he said has been forgiven by his son and his family. It's unclear why Megan Thee Stallion, a victim of a crime committed by Tory Lanez, needs to be forgiven by him.
"Both my son, myself and others of our family have long decided that we are not going to hold any animosity against Megan Pete a.k.a. Megan Thee Stallion. We forgave that girl long time ago. long time ago, because again we know that the principle of forgiveness is important in order to cleanse one's heart, to cleanse one's soul," Sonstar said.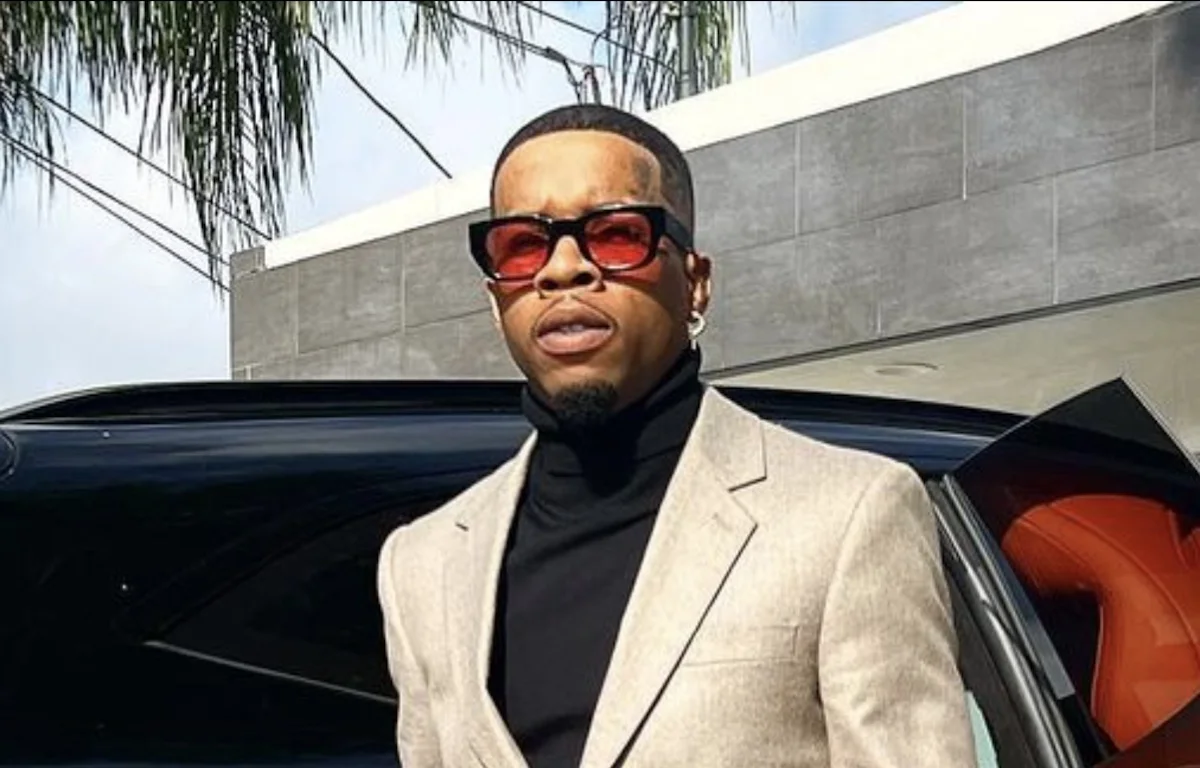 Tory Lanez is facing 22 years in jail and possible deportation at his sentence hearing set for late February. The rapper has not shown an ounce of remorse for his actions despite evidence from the trial showing the injuries Megan suffered as well as eyewitness testimony that it was Tory who shot Megan. There is also a phone call from Tory in jail to Kelsey Harris, where he asks her to let Megan know he was apologizing and that he was too drunk and wouldn't have done something to her had he not been drunk.
Still, Sonstar had a lesson on forgiveness.
"Hatred, resentment, bitterness — those things can actually diseases of the bones, it has been proven," he continued. "And it can cause sickness in your body because you're holding onto something that is negative against the real-life force in your life. So whatever you do in life, no matter how hard it is, forgive, because forgiveness is not for the other person it's for you," he said.
Last month at the reading of the verdict, the elder Peterson, in an outburst, accused the court of being "wicked' and prosecutors of being "evil" as he insinuated that they were in collusion with Roc Nation and Jay-Z to sink his son.
Despite saying he "forgave" Megan, Peterson said he won't be pushed around by "the machine."
"Some will actually no doubt question, 'is he actually saying Tory forgave Megan for all of what's going on?' yes, we forgive her. But what we will not back down from is the machine," he said.
Lanez was convicted by a unanimous vote by the 12-member jury.
Tory Lanez father, Sonstar Peterson, says he forgive Megan Thee Stallion pic.twitter.com/saQVFPddhk

— Urban Islandz (@urbanislandz) January 14, 2023