Shenseea and Moneybagg Yo killed this freestyle in honor of Biggie Smalls.
Yesterday, May 21, was The Notorious B.I.G's birthday, and dancehall entertainer Shenseea decided to pay tribute to the late rap icon in her own unique way. The Jamaican superstar got an assist from rapper Moneybagg Yo, who joined her on a remix of Biggie's 1997 hit "Hypnotize."
On Saturday, May 22, Shenseea shared a video of herself and Yo in the studio. The deejay dropped her dancehall style of deejaying and picked up some impressive rapping skills to deliver lyrics such as,
"It's a blessing to be what I always wanted to be/ Now look, people hating cause I'm who they're trying to be/ Growing up, I wish I had a home that was just for me… Now i own properties like I took over monopoly."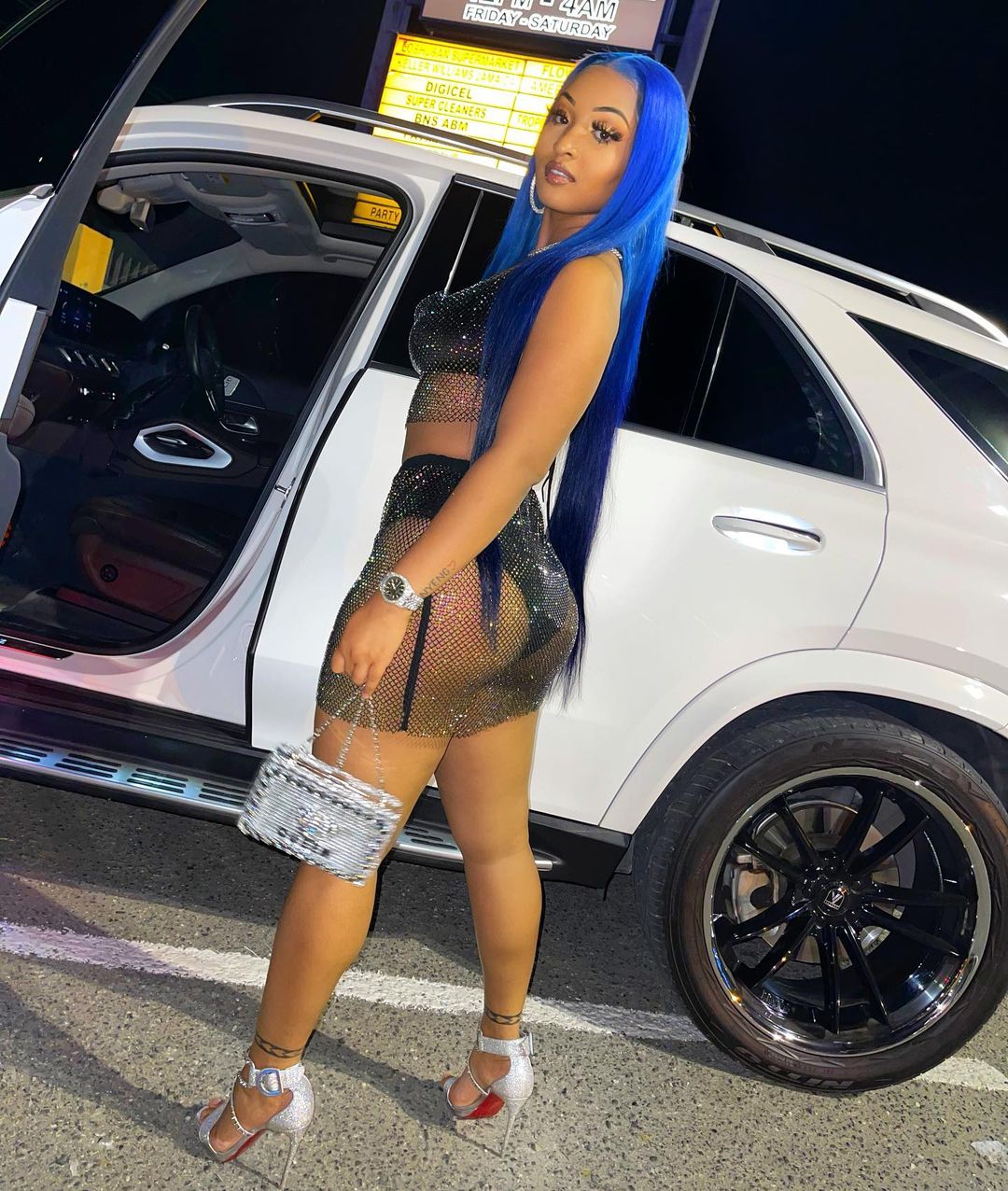 She continues, "So much ice I'm shaking, seizure! Getting green like my name's Caesar Dead faces on my paper like I'm a f***ing Grim Reaper!"
"Plus I got couple passports cause my pages filled with Visas This a 'can't forget me p***y' ya p***y give boys amnesia I'm a BOSS! And you b**ches aint on my level, I be doing ni**as so much wrong like I am the devil…But to my fans, I can't do no wrong like Jesus in Heaven, You on that 9-5 but I've been working 24/7!!!"
The dancehall deejay proceeded to be the hype man as Moneybagg Yo spits his verse on the track.
The "Bad Alone" deejay also took to the comments to post the lyrics she was spitting in the video. Before sharing the lyrics, she ensured she expressed the reason for the new freestyle while questioning if fans would like to see her collaborate with Moneybagg Yo.
"Had to do something on Biggie's birthday yesterday. @moneybaggyo stepped in yoo ya'll think we should collab for fr?"
"Hypnotize" is reportedly the last song released by the icon before his 1997 death in a drive-by shooting. The song was the fifth song by a credited artist to hit number one after an artiste's death.
Shenseea and Moneybagg's tribute has been met with positive feedback from fans and followers. Despite Shenseea's slowed project releases this year, she has apparently been putting in work under the radar. In response to her query about whether or not she should collab with Moneybagg Yo, fans came through with a roaring yes! "I'm here for this collab" one person commented. "Moneybagyooo and Shenyeng, this can't be real," another expressed.
As Shenseea continues to make strides, fans are looking forward to the release of her album.