Jamaican cricketer Chris Gayle launched his music career late last year, but it has not been smooth sailing for the legendary batsman. For starters, he has been receiving some negative feedback from the public, who has been urging him to stick to sports.
The Universe Boss has established his own record label, "Triple Century Label," on which he recently released his new single, "Wack We A Wack."
Chris Gayle admitted that he had no prior experience in the music industry but has contributed in some way to the dissemination of the genre worldwide, especially when he makes his entrance to cricket matches using dancehall music. He also admitted that he is learning a lot about the music industry and is having fun while doing it.
In an interview with TVJ's Entertainment Report (ER) host, Anthony Miller, Gayle responded to comments about his music endeavors by saying;
"No one can come and dictate to any particular one say you not allowed to come and venture into the music world. We are Jamaicans, we love our music; it is part of our culture, so any athlete want to do music you have all right to do so."
He was also responding to comments specifically from Dancehall artiste Popcaan who criticized track star Usain Bolt and his manager NJ for their musical endeavor.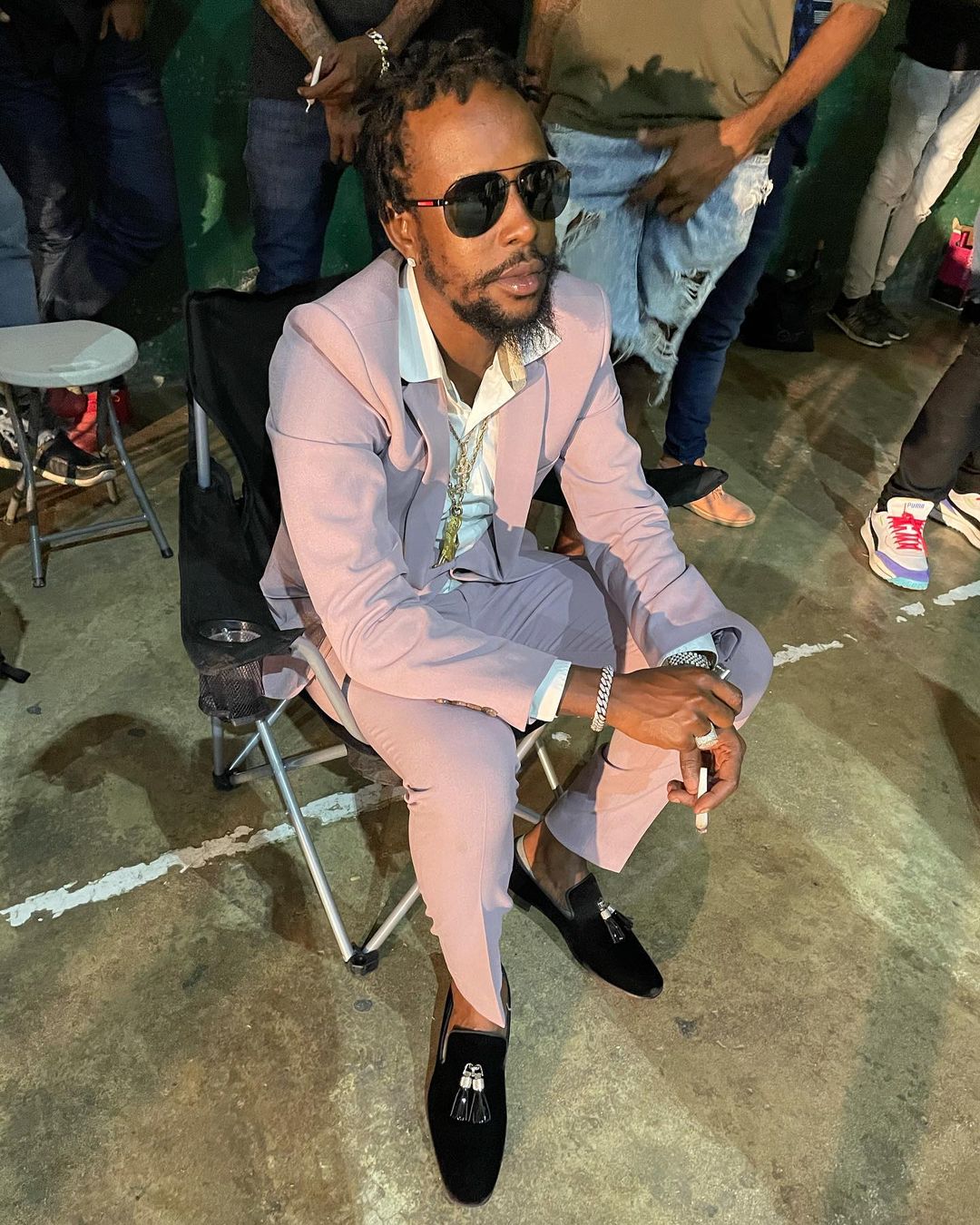 To their song "Living The Dream," Popcaan commented, "Wid all due respect legend, me feel like you fi just help up some youth wid real musical talent!!!! them deyya nuff, Nj a me fam but please just give some hungry youth wey actually have talent tha platform dey. Happy new year."
The Unruly Boss' comment was supported by some and shunned by many, who declared that he was not the gatekeeper for dancehall.
Gayle, in the interview, highlighted that sportsmen are not obligated to anyone, adding that they have the freedom to choose what industry to venture into.
In the comments section of the interview, many seemed to have had a change of heart and flooded the comment section with support.
Commending the sporting giant on his BIG MOVES in the music industry, one person commented, "Universe Boss de ting hot, on and off de field," and another encouraged, "Humble and full of respect. Good voice and sound, positive message in the song, Chris Gayle you are going somewhere keep working on it my brother."
Gayle is urging other artists to collaborate and not ridicule, as there is potential for growth in collaboration.