Beenie Man released the lead single off his upcoming album Simma.
After teasing the new collaboration with Popcaan and Dre Island more than a month ago, Beenie Man has finally released the visuals for "Fun In The Sun." The dancehall veteran first previewed the music video directed by Cinema Gods at the end of January after he announced that his new album Simma will be available this spring.
In the music video, Popcaan, Dre Island, and Beenie Man perform on the grounds of a lofty estate in St. Ann, Jamaica. Beenie's daughter Desha Ravers also makes a brief cameo where she performs some simple dance movements in the courtyard. "Fun In The Sun" is the call to abandon violence and come together as one, taking a page from the book of a legend like Bob Marley. Dre Island's signature raspy sound carries the uplifting chorus with ease as he encourages unity.
"Brothers and fathers, daughters and sons / Working all day long till the sun comes down / I say Doc we goin party, everybody have fun / We don't need no gun just fun in the sun / That's why we must… must live as one / Divided we fall while together we're strong," Dre Island croons in the chorus.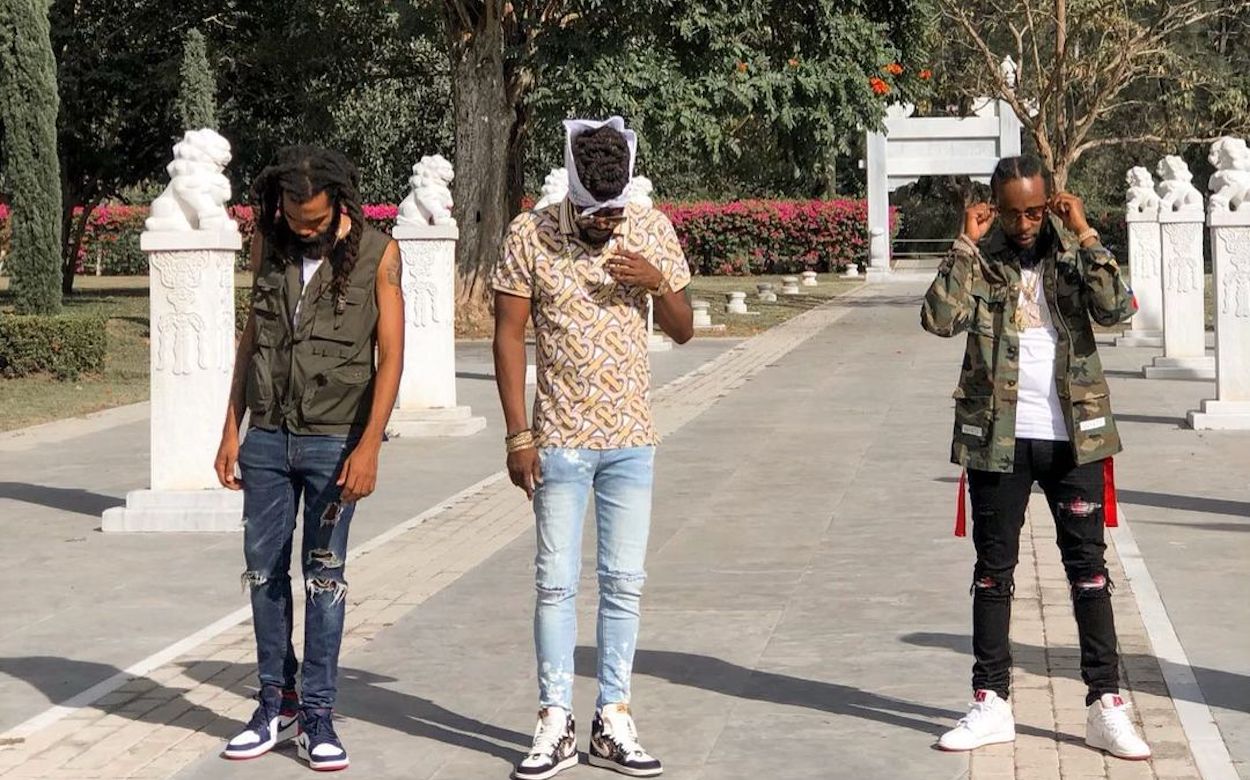 Beenie Man delivers a particularly impressive verse on this the first track from Simma. For his part, the Doctor speaks to how far dancehall could go if it was less divisive and how unison can aid tremendously on a community level as well.
"But if we all work together we can help each other / A nuh dem alone we fi tell 'black lives matter' / We nuh racist mi nuh believe inna colour / A di hard work yuh perform mi admire / Every rich ghetto yute find yuh ghetto yuh be a pillar / Yesterday you was a killer but today you is a villa / Help di ghetto yute dem fi climb up the ladder / Dem cuss the politicians still nah get a dollar," Beenie deejays on the track.
"A Davis, Sutherland and Island deh ya / A nuh circumstance a love between breda / If dem artist ya coulda follow / Everywhere we pull up all a we fans dem gather / Paparazzi take a picture put it up inna d maga / Dem nuh want that a straight pasa pasa."
The video wraps up with a visual tribute to the dancehall star's late mother, who passed away in 2020. "In Loving Memory Of My Mother Lilieth Lorrine Sewell 1946-2020," the screen reads.
Check out the visuals for "Fun In The Sun," and look out for Beenie Man's 19th studio album Simma this spring.