Rygin King is on a "Mission" in his new song, to live forever and get rich.
Rygin King has been steadily finding his way back into dancehall, following a violent attack that almost cost him his life. The Trap King dropped "No Emotion" a month ago, in which he discussed the negatives of letting your guard down. He also spoke about the untimely death of his girlfriend, which occurred during the same shooting incident that took place in Westmoreland, while they were heading back from a funeral. The artiste has been teasing another track titled, "Mission" for a few days now, and it is finally here.
In promotion of the single, he took to Instagram to share a cute video of his two kids, as they followed his directive to summon his fans to check out the song. "So glad am alive mi youth them mean everything to me," he confessed in the caption before asking fans to stream his new single on all platforms. Rygin King remains steadfast and unapologetic in his delivery, as he chants, "Me nah dead fi now because we no ready fi dead."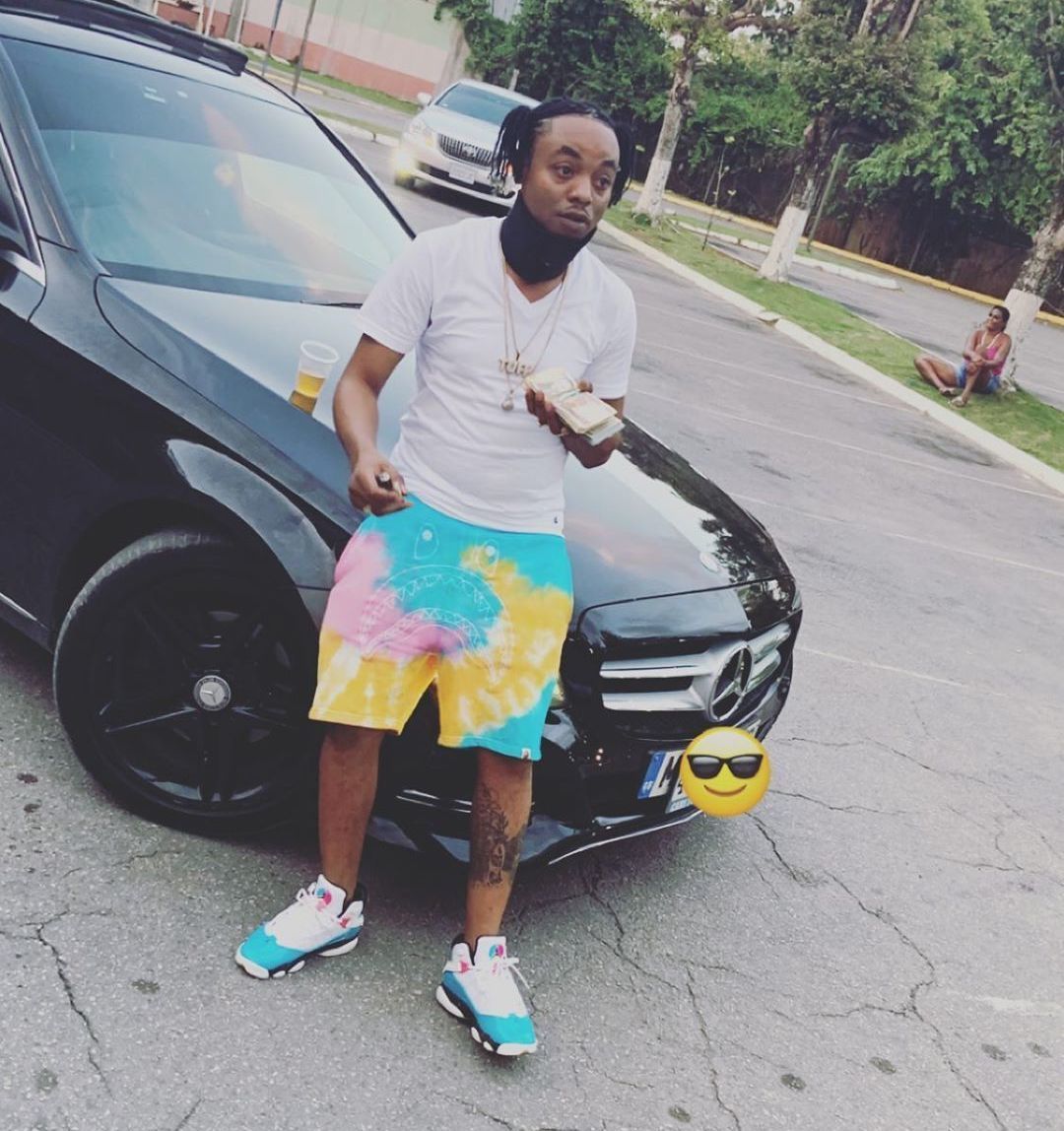 It's just the right energy fans expect and welcome from the artiste who has been missing from the public's eye since the tragic evening he was shot in Westmoreland, Jamaica. Rygin has a huge task ahead of him, not just for himself but also for his family and fans who are rooting for him to make a full recovery and get back to making music full time. In his second verse, he tells the mother of his kids not to worry, meanwhile professing his plans for financial freedom.
"Me see things change, things a no the same / Me get a big cheque and set up the ends / Start invest, I'm growing in jets now me family living good," King spits.
"Mission," which was produced by 2020 Reno Don Musiq and Rygin Trap Records, has that hit factor and just might be the content he wants on the airwaves in the last quarter of the year. However, you can check it out down below and draw your own conclusion.