City Girls is dealing with album leaks today, and Yung Miami is reacting.
In case you saw City Girls trending on Twitter, it's because the Florida rap group's upcoming album, City On Lock, was leaked online on Friday in all its entirety. Yung Miami and JT's team at Quality Control are currently doing damage control to get the leaked music from off the net, but the damage might've already been done after several fans say they heard the project.
The album, City On Lock, has been in the works since JT's release from prison last year. Per the tracklist floating around, the project features guest appearances from Lil Baby and Doja Cat among the biggest names popped up. It's still unclear when exactly the album was leaked and by who, but sources are saying it first appeared online yesterday and has since been spreading through the ecosystem of the online community.
Just a few days ago, Quality Control's head Pee, sent out a tweet regarding the album. "City Girls Album," the tweet reads while adding a sick emoji. No further details were given, but somehow someone decided to leak it out. In her response on her Instagram Story, Yung Miami wrote, ""I'm so f***in mad ppl are so f***ing evil y'all leave me thee f*** alone. Ion trust nobody! Disgusted."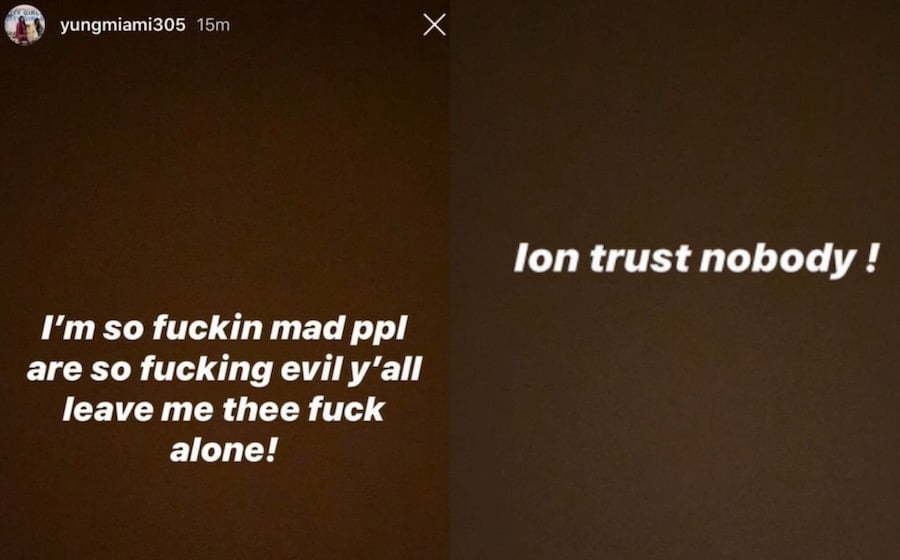 The City Girls duo and their team at Quality Control will now have to decide what they want to do going forward. It could mean that the album will arrive earlier than planned or delayed indefinitely.