Kodak Black's lawyer is ready to go all in to defend the incarcerated rapper.
Several legal warning shots were fired from Kodak Black's lawyer, Bradford Cohen, on Monday as he took to his Instagram page to make some startling revelations about the treatment of the popular Florida Rapper since his incarceration in 2019 and his intentions moving forward.
Kodak Black has been imprisoned for over a year now following his very highly publicized arrest at the Rolling Loud Festival in Miami in May 2019. Throughout his incarceration, Kodak has often complained about unfair treatment and prejudice towards him in the justice system. The rapper's attorney Bradford Cohen has seemingly launched an all-out offensive play against several federal and state authorities about their unprofessional, abusive, and corrupt behavior towards his client.
According to the popular celebrity lawyer, the grievances range from his client being forced to take pictures grinning in handcuffs to conspiring to arrest the rapper at the "Rolling Out Loud" Music Festival last year; he went further to make insinuations that other known celebrities who are of a different race would not have been treated like his client who is a young "black" man.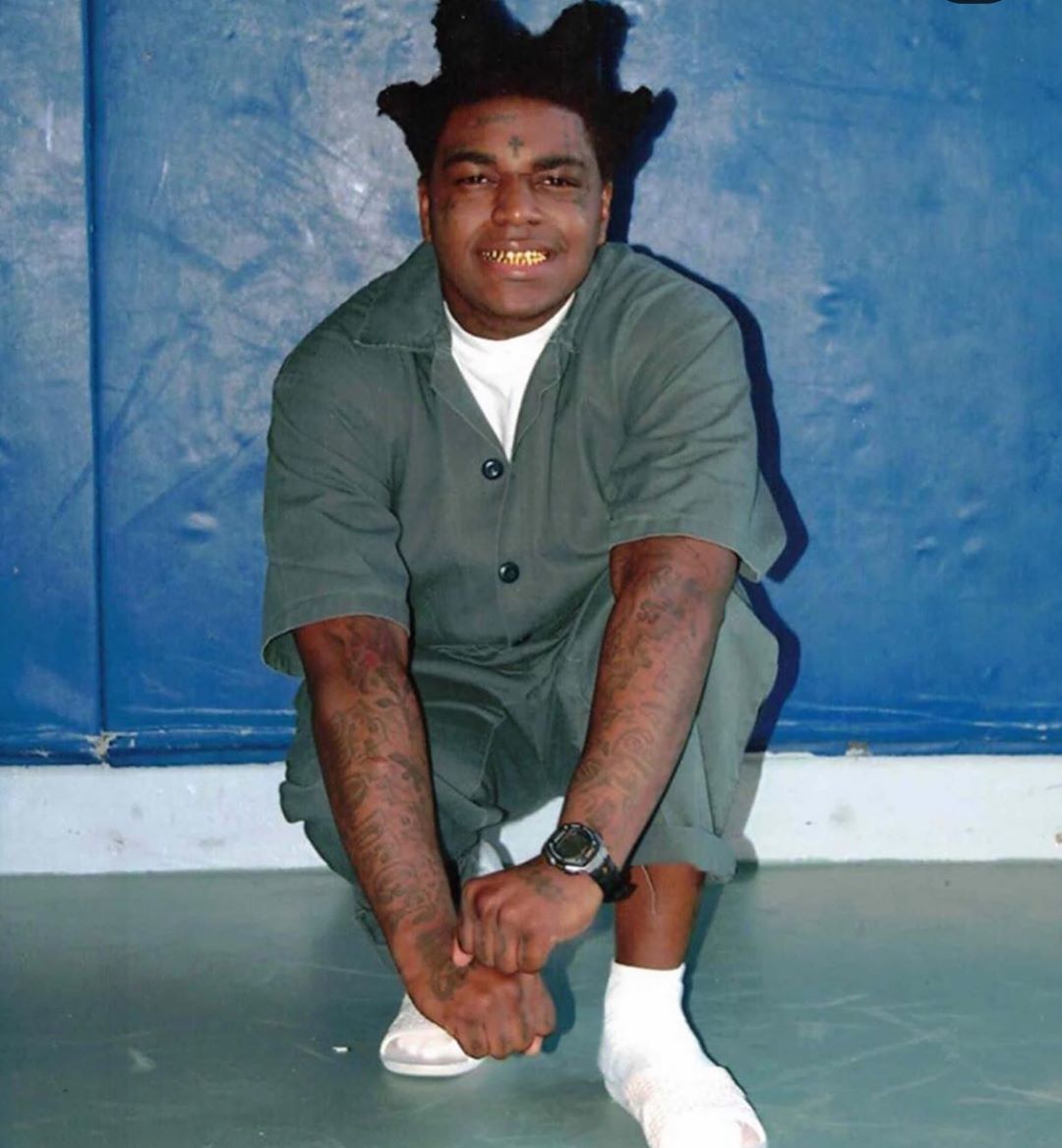 The injustice claims made by the rapper's legal team seem to have just begun however as Cohen made it clear that he was just warming up. His message sent hip hop fans and the black community into a frenzy about a possible early release for the "Kill Bill" artist. Recently, Kodak was reportedly badly beaten by seven guards at the U.S. State penitentiary at which he is being held in Big Sandy. The guards allegedly jeered him about his perceived "gangsta" image while interfering with his genitals.
Cohen took to Instagram to share a lengthy statement highlighting the actions he plans to take next while exposing multiple people in the process. "Its time to start holding these people accountable and I don't care if it United States Marshal Chief Oloughlin, an ATF agent that says 'don't worry we will get this f**ker,' jail beatings while under the influence of an unknown substance given to him, or a Miami Dade State Attorney Katherine Rundle (up for re-election) prosecuting for the same nucleus of facts as the federal case," he wrote.
He continued, "Can you imagine a Federal Agent, taking a photo supplied to him and within minutes giving it to the press? When is the last time you saw a picture of someone in cuffs, asked to smile like a good boy, in custody by the feds? Felicity Huffman? Lori Laughlin? Name the celebrity that a Marshal, a Chief gives the picture to the press? This was a publicity stunt from the beginning, from waiting 2 days to wait to arrest him at "rolling loud", even emailing the discussion about getting the most exposure by doing it at the music festival."
He continued, "They want to say someone is a danger so instead of arresting or requesting a surrender they arrest at the largest music festival in the country. It's shameful and will not be tolerated," he wrote. "Are people ready to recognize that although someone makes mistakes they are entitled to be treated like a human being? These people are joyful they can treat him like this."
Cohen now believes that it has all been a part of a larger conspiracy brewing against the rapper all along. According to his post, he is prepared to pull every trick up his sleeve if it comes to it; and it sounds like there are plenty. He even made mention of hidden cameras he placed in Kodak Black's home which he insinuated captured an incriminating conversation among officers. "This is just a warm up for this week," he wrote. "Next up is one of the candidates for Sheriff's son, part of the 'jump out boys' of BSO. Then we will move on to US Marshall Service, some great video on ATF agents speaking their mind after an old raid on @kodakblack house…"
"They didn't know I installed hidden cameras throughout the home, (same agents that charged him a year later) when they ordered the main camera system to be shut down," he continued. "Maybe I will even share the call from an employee of Big Sandy USP feeling badly about how kodak is being treated, that he actually risked losing his job to call and let me know. Let's pull this curtain way back."
While it is unorthodox for a lawyer to disclose their entire case outside of the courtroom, especially publicly, the growing frustration is understandably palpable considering the sociopolitical climate. With the social justice protests now at center-stage in the United States and new emphasis being placed on the 'Black Lives Matter' movement, fans are hopeful that Kodak Black will get the justice he deserves as well. The rapper has allegedly been suffering abuse in prison for several months and has even been transferred multiple times.
We will be following this developing story closely. How do you think Cohen's allegations will affect how the rapper is treated on the inside moving forward?