It's Drake and Future season.
It looks like we can expect new music from Drake and Future soon. Ever since Future and Drake collaborated on "What A Time To Be Alive," fans have been begging for another banger from the rap stars. Based on news leaked by a casting company about new visuals from the duo, the dream is finally about to be realized. While neither rapper has confirmed that they're working on a new track together, we have pretty clear evidence that this is the case. While news of the song title is still under wraps, a project casting company called 'Destination Casting' recently called for open auditions in the Atlanta area for a music video. It was later revealed that the director for that music video was working on something with Future and Drake. Just the very thought of the two collaborating again was enough to send fans in a frenzy.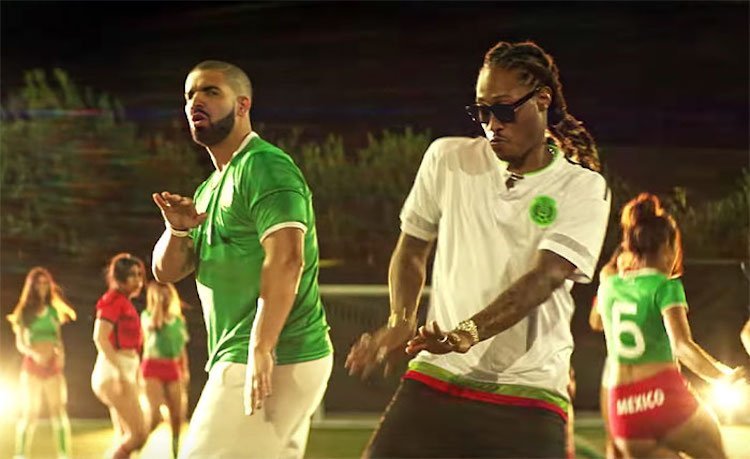 "Aye new Drake and Fewcha track on da way… Let's go! Who want a job?" DJ Akademiks shared on Instagram. One fan suggested that the music video was for a song that was already leaked on YouTube called "Big Mood." However, most fans believe the upcoming record hopefully be a "What A Time To Be Alive" sequel.
It was observed that the director of the music video was seeking actors of any ethnicity to play extras in the background like kitchen staff and phone store customers. They just had to look 20-40. While those details aren't very telling, fans are just elated that they have a new song from Drizzy and Pluto to look forward to.
It looks like these rappers really want to kick off the new decade with the right energy. There's so much great music to look forward to in 2020. What do you think Drake and Future's next song will be about?