Birdman is ravishing over Cash Money Records streaming data for 2019.
Back in 2017, Cash Money's biggest hitmaker, Lil Wayne, once said, "Cash Money Records, where dreams come true," in the DJ Nasty & LVM produced hit song, "I'm Me." True to his word, we can attribute the label to notable signings like Drake, Nicki Minaj, Jay Sean, Limp Bizkit, Mystikal, Kevin Rudolph, and many others. Label honcho, Birdman, has seen the careers of many artists pass through his label. Despite the ongoing news about his financial troubles, he took the time to celebrate the success of the label based on the recent Spotify streaming stats.
Baby took to Instagram to show off the 2019 Wrapped stats, which are not too far off from 10 billion streams. Exact figures are 8.2 Billion streams so far this year.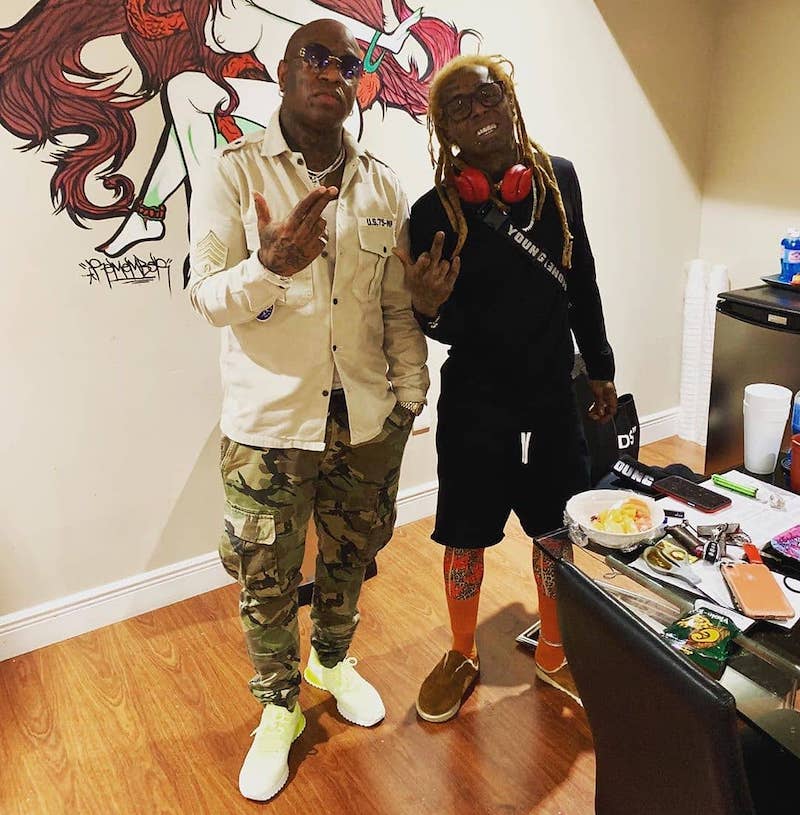 The last few years have been trying for the CEO, given the fallouts with current and former label artists, including Weezy. The most highlighted feud was the Lil Wayne tussle over unpaid dues and a desire to free himself from a constricting contractual agreement signed when he was 11 years old. For a while, the differences between the two cast a grim shadow over the future of Cash Money, given the long history of Birdman and Lil Wayne being the face of the label. Weezy eventually parted ways with the label in a multi-million dollar settlement that paved the way for the release of Tha Carter 5 album. At their peak, they were hip-hop's' most profitable combo, mesmerizing the world with Louisiana swagger and 'bouncy' hip-hop bangers.
In March, Brian 'Birdman' Williams and his brother slim had a mini-documentary interview with Forbes' Zack O'Malley Greenburg, in which they showcased the Cash Money vault. We get to hear the two brothers give snippets about their childhood and what inspired their entrepreneurial ambitions. They reveal how the company has raked in over two billion dollars since its inception.