Quavo is writing and producing a horror movie.
Would you watch a tv show produced by a rapper? Quavo hopes you will, as he has finally gone into the movie business. The rapper recently broke the news on his Twitter account, tweeting, "Wow Jus WATCH MY FIRST HORROR FILM I PRODUCED. The Resort Coming Soon, thanks @willmeldman." The person tagged in Quavo's post is Will Meldman the CEO of Double Down Pictures. Back in March Will shared the crew going through the editing process for the flick. "Having a blast in the editing bay with the squad today #TheResortMovie #ComingSoon #Casamigos in the studio."
This is not the first that the Migos team have mentioned other endeavors apart from music. Actually, Offset mentioned that they were looking into movies during a 2017 interview with Zane Lowe on Beats 1 Radio.
"My boy Quavo [is] writing the scripts. He been in that kitchen trying to whip up," mentioned Offset during the interview.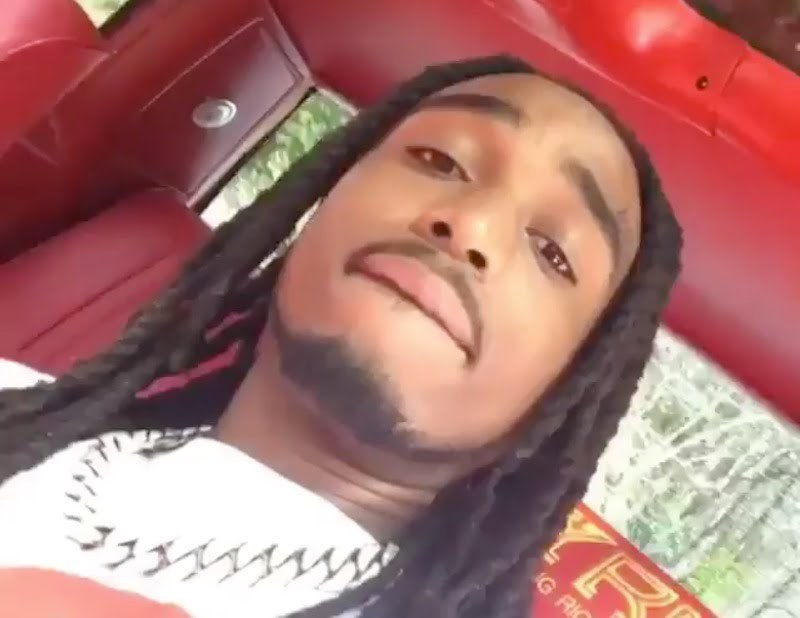 "I'm a '90s baby and all my favorite movies got all my dope artists in 'em. Juice, Menace II Society, all the Snoop Dogg movies, Master P movies, I Got the Hook-Up, Baller Blockin' the Big Tymers movie. That's what we're doing right now; we're looking into the script," mentioned the Quavo.
Quavo stuck to his guns and got the script done. Variety ran a piece on the rapper back in August, where he mentioned an additional film he is working on.
His latest project is an animated series geared towards the age group 8-12. The project should be a collaborative work between the rapper along with Marginal Mediaworks and record labels Quality Control Music and Motown. Quavo will serve as executive producer along with Brian Grazer, Sanjay Sharma, and Stephanie Sperber.
"I have long seen how hip-hop as well as our music really impacts kids. I've loved animation my whole life, whether on TV or in movies, and I wanted my first jump into this premium content world to be a show just for kids. It will definitely reflect the creativity, love and families in and around the nawf side of Atlanta, where we grew up," Quavo commented about his inspiration behind the project.
The members of the Migos team have been keeping busy outside of the music, with Offset investing heavily into gaming through one of Esport's most popular organizations, Faze Clan.
As a collective, the Migos team is currently working on Culture III, which is set to be released in 2020.
Wow Jus WATCH MY FIRST HORROR FILM I PRODUCED

The Resort Coming Soon
thanks @willmeldman

— QuavoYRN (@QuavoStuntin) December 11, 2019