NBA YoungBoy used his new video "Dirty Iyanna" to troll his ex-girlfriend, Yaya Mayweather, who happens to be Floyd Mayweather's daughter.
NBA Youngboy pulled out all the stops in the promotion of his new track, "Dirty Iyanna." All the billboards and burning of portraits have finally led to this day, the official release of the track, and the video. Based on the name of the track and the 15 seconds of leaked audio, we got a hold of, and it was clear that NBA YoungBoy was copying Michael Jackson's 1988 song, "Dirty Diana." While there are still arguments over who Michael Jackson wrote his 1988 track for, NBA's hip hop version clearly takes aim at his ex Iyanna Mayweather, daughter of Floyd Mayweather. The young rapper and the young Mayweather were allegedly dating in 2018 and early 2019 before things got sour.
The music video is cleverly crafted and sees a masked female thug breaking into Youngboy's house, slipping past security before smashing the mirror of one of his rides. All of this takes place while Youngboy his home playing video games.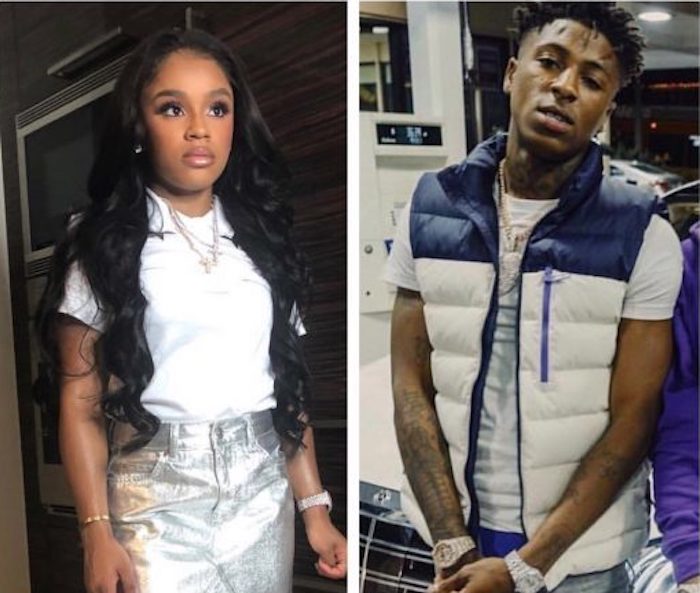 He is alert by what seems to be gunshots and gets up just in time to see the villain running by his window. Along with damaging the windshield of one of his rides, she also slashes the tires of another ride. Iyanna, who also goes by Yaya, was accused of slashing the tires of Youngboy's Mercedes Maybach back in March of this year. NBA didn't only include the visuals to support the claim, and he also raps about it.
"She say she never would leave, soon as she left it was hard / I want her only with me she left me out with my boys /but I saw that's okay, protect my heart with the rr / I ran as far out your reach / I mean as far as the stars … don't come out after dark, I see she won't leave me alone, She slice the tires on my car," he sings before he hits the chorus.
The female villain is finally caught and unmasked, proving that it was indeed Iyanna herself carrying out the acts. The inclusion of Iyanna in the video shows that they are definitely on good terms, and she is not a threat to Youngboy's new girl, Young Lyric. It would also explain the visits Iyanna had made to the rapper's crib. The fans seem to be in love with his versatility as a rapper and have pledged to change his name to Youngboy Jackson.
Did you think Youngboy did this Michael Jackson beat justice?